TCFS#49 Up Close And Personal With Three Principles For Human Development Founder Elsie Spittle
I'm so utterly honored to have on the podcast the one and only Elsie Spittle who has wholeheartedly agreed to get Up Close And Personal with us.
In today's episode, Elsie Spittle, founder of The Three Principles Foundation and author of many books on The three Principles shares part of her life's journey and how her openness to learn about The Three Principles drastically altered her destiny.
Enjoy this episode and feel free to share with anyone who could be touched by her wisdom and wonderful loving energy.
Caroline, XO
PS: If you'd like to leave a 5-star review of The Caroline Frenette Show and get a thank you gift (valued at $99) follow this link: carolinefrenette.com/gift-reviews
2PS: Curious how I came across The Three Principles I talk about on the show? Read this blog post Three Principles-Inspired Business Coaching | A Unique Approach To 3P Coaching for a glimpse of my journey into "Three Principles Coaching" and how it completely changes my life and business.
BECOME AN INSIDER JOIN THE LIST
Gmail, Yahoo and Hotmail users: please check your junk for your confirmation email then move it email to your "MAIN" folder.
HOW TO LEAVE A REVIEW ON ITUNES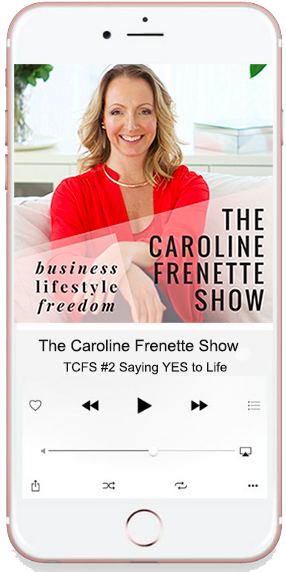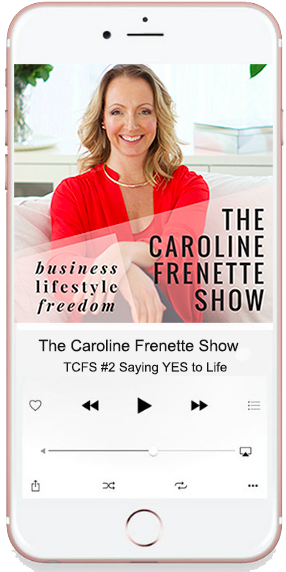 1. Click this link, it will open a new browser
2. Click on VIEW IN ITUNES –> launch application
3. Click the SUBSCRIBE button
4. Click on Ratings & Reviews
5. Then you'll see two options: Click to Rate and Write a Review 
6. Leave your rating (5 stars please!)
7. Write your review and click SUBMIT and you're done!
Thank you for supporting The Caroline Frenette Show!