TCFS #63 Legalize your online business with Rachel Brenke
Rachel Brenke's entire philosophy is life over business. Her mission is to help women support themselves, as well as be efficient, strategic and legally protected.
I wanted to have Rachel on the show so we could talk about some of the best legal practices for online entrepreneurs and how to avoid some of the pitfalls that can jeopardize your business.
In this podcast episode we talk about:
How Rachel manages her busy schedule, 5 kids and multiple businesses
How to make sure you schedule the most important things in your calendar first so that your business truly supports your ideal lifestyle
How to identify the tasks that only you can do versus what you can (and should) delegate
Busyness doesn't equal good business
What is copyright infringement and how to avoid doing it unintentionally
Best and worst practice when sharing or using people's work on your blog and social media
Enjoy this podcast episode!
Connect with Rachel: rachelbrenke.com
From Rachel's podcast Business Bites: How To Not Commit Copyright Infringement
PS: Scroll down for the steps on how to leave an iTunes review!
BECOME AN INSIDER JOIN THE LIST
Gmail, Yahoo and Hotmail users: please check your junk for your confirmation email then move it email to your "MAIN" folder.
WHAT PEOPLE ARE SAYING ABOUT
THE CAROLINE FRENETTE SHOW
"Listening to Caroline is always inspiring and rewarding. She infuses us with energy and motivation. Ecouter Caroline est toujours inspirant et motivant!"— Life is really good
"This podcast is spot on. So much advice that is touted in the business world is aimed in the wrong direction. This podcast points to a deeper understanding of life and business that is sure to be helpful to the listener. I adore Caroline's accent as well." — Leap Coach Kim
HOW TO LEAVE A REVIEW ON ITUNES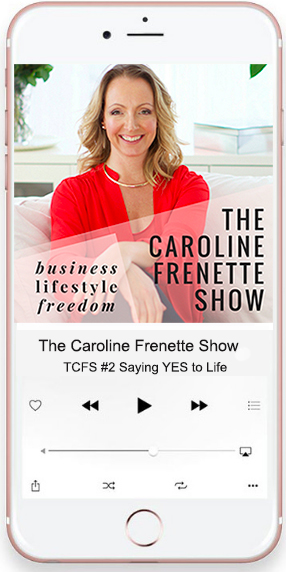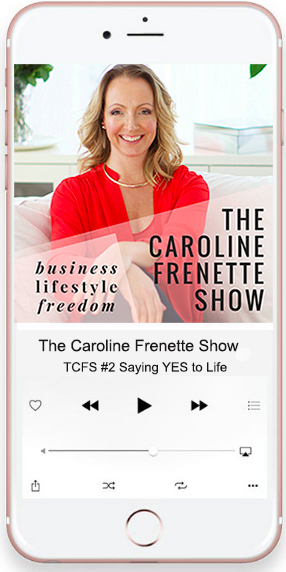 1. Click this link, it will open a new browser
2. Click on VIEW IN ITUNES –> launch application
3. Click the SUBSCRIBE button
4. Click on Ratings & Reviews
5. Then you'll see two options: Click to Rate and Write a Review 
6. Leave your rating (5 stars please!)
7. Write your review and click SUBMIT and you're done!
Thank you for supporting The Caroline Frenette Show!
Let's Connect On Social Media