Caroline Dalia Kaliani Frenette
epicurean, business consultant & online launch strategist
about caroline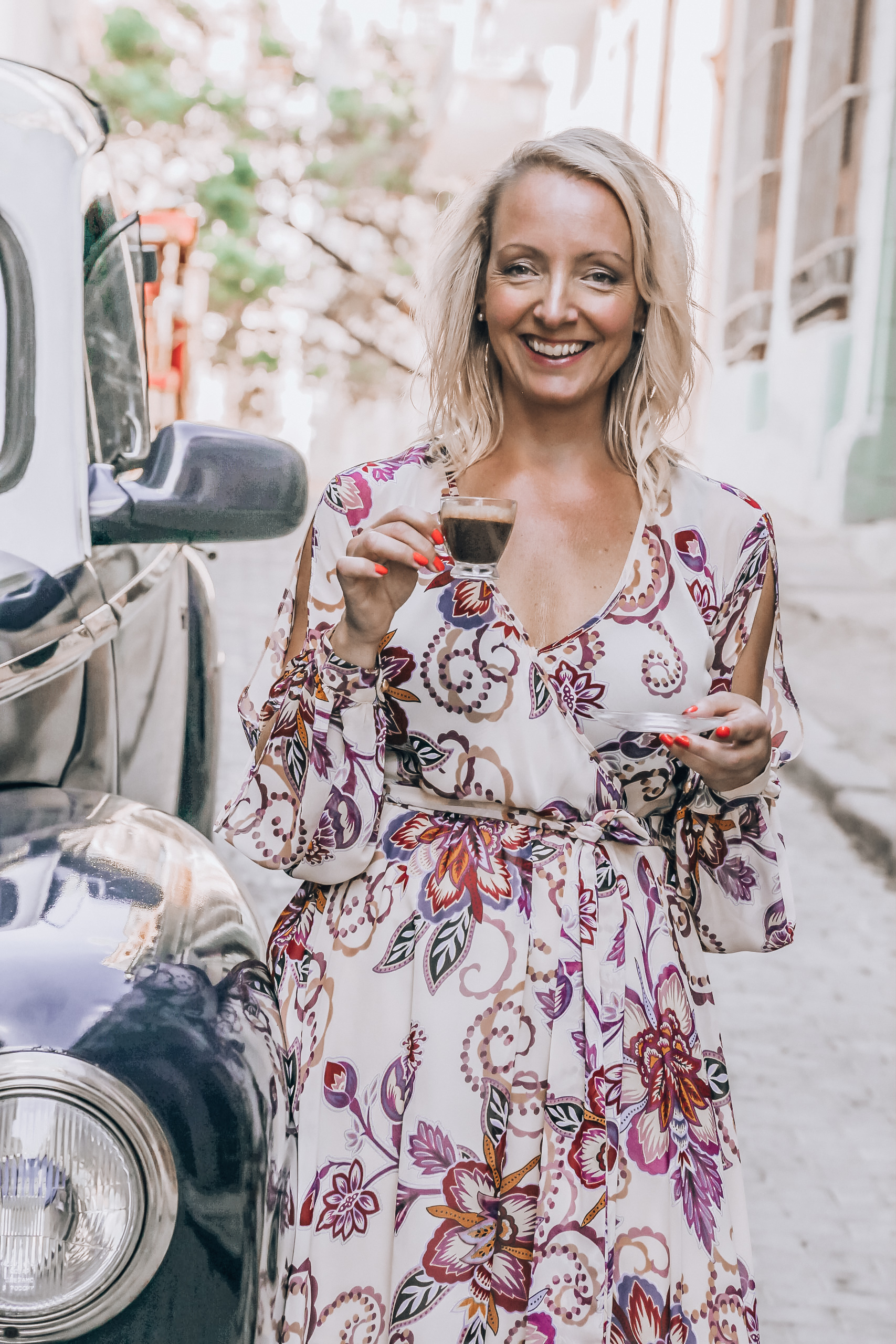 Who am I? I'm Batgirl. Kidding.
I'm Caroline Dalia Kaliani; launch strategist, business consultant, closeted hippie & rule breaker.
In the last 9 years, I've worked with an international clientele of badass, impact-driven entrepreneurs helping them successfully launch brand new businesses and pivot old ones.
(9 years in the online world equals to 250 yet look at me, not a single wrinkle on my forehead. 🤷🏼‍♀️ )
I've helped service providers transition from an in-person (hourly rate) to a freedom-based, scalable business model — and drastically increase their revenue in the process.
I've coached stay-at-home moms, coaches, and creatives with no prior business experience and helped them build multi-million dollar businesses, launch best-selling books and create their own trademarked process.
IN THE PROCESS OF WORKING WITH ME MY CLIENTS HAVE:
→ Learned to market and sell in a way that feels authentic, creative and fun
→ Increased their visibility + impact within their community
→ Become sought-out leaders in their industry
→ Let go of fears that had previously held them back
→ Transformed into creative powerhouses where ideas abound and are quickly turned into profitable ventures
→ Created nurturing & fruitful partnerships, enabling them to leverage their time, expertise, and efforts
All without the usual stress, burnout, anxiety, and overwhelm we usually associate with starting a new business venture or taking a successful business to the next level.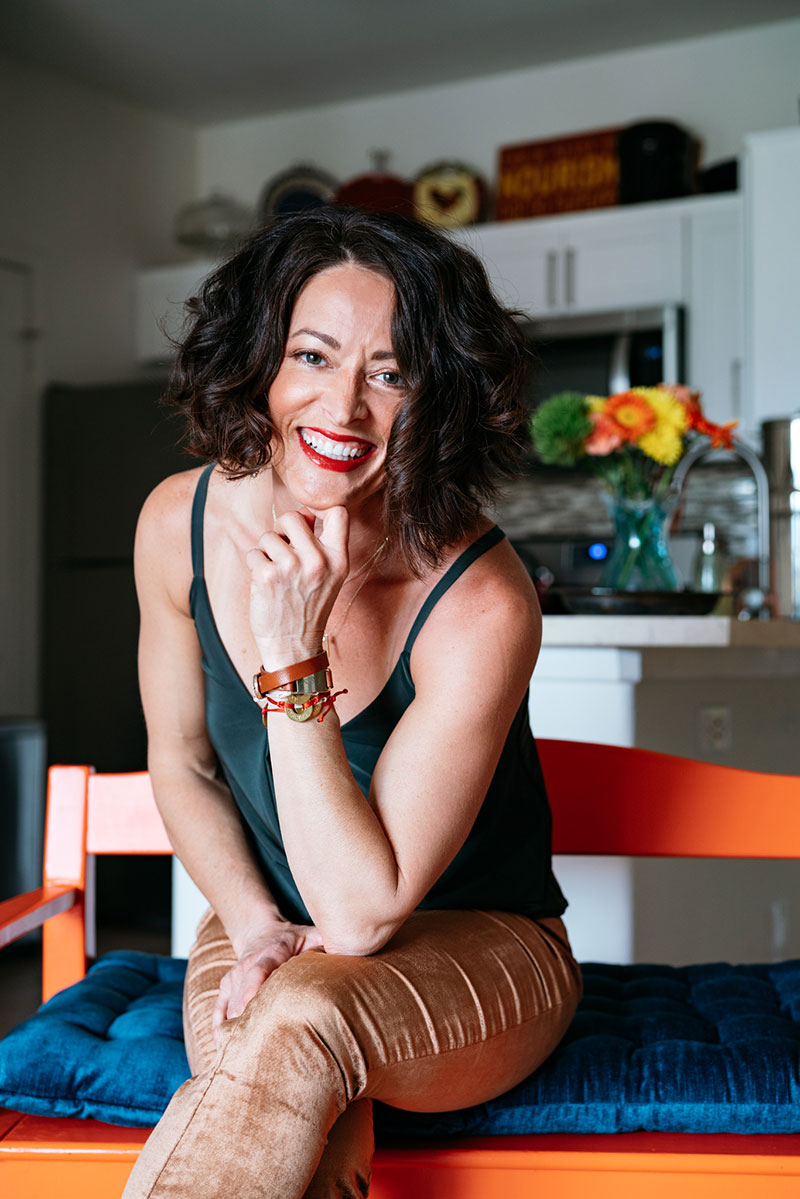 "I feel so much more confident, grounded, and have a better sense of direction with her guidance."
The timing of Caroline coming into my life and business could not have been better timed by the Universe. I was feeling completely jaded and on the brink of calling it quits with my health coaching business after multiple failed attempts at launching a group program, spending many thousands of dollars on programs, "business coaches" who either completely misguided me or left me high & dry, and hiring a marketing team that left me with a big, expensive mess to clean up. To put it mildly, I was a little more than skeptical about hiring one more person who claimed they could help me.
I'm so happy that I trusted my gut by hiring Caroline both as a coach and to complete projects that I neither had the time nor the bandwidth to do on my own. Caroline's coaching is delivered with a perfect combo of gentle love, humor, redirection when I'm steering off course, and calling me on my shit when I need some tough love. I feel so much more confident, grounded, and have a better sense of direction with her guidance.
Caroline's copywriting is BRILLIANT (Uh…have you read her website?)! She has written the copy for sales pages and email nurture sequences for me, as well as built sales pages and done website tweaks and upkeep for me that would have taken DAYS to figure out on my own. Essentially, Caroline freed up oodles of my time by taking tasks that I suck at off my plate so that I could focus my time on the more important things…like helping my clients fix their histamine issues.
Tamy Anderson, Functional Diagnostics Nutrition Practitioner tamyanderson.com
My entrepreneurial journey (or at least part of it)
Prior to having an online coaching & consulting business, I owned 2 retail stores and a yoga studio in Montreal, (so-called) Quebec.
We manufactured our own eco yoga-wear line, built a community of amazing Yoginis, supported local "Made in Canada" brands such as Yoga Jeans, hosted events at the store giving visibility to our community leaders, raised money for our favorite charities through our Sunday yoga classes…
It was fun, it was rewarding and it was fahking hard.
(Wanna know what I think of the retail business model? Get the scotch and pull up a chair.)
After being hit with an enormous unexpected tax raise that ate all our cash flow, dealing with a fraudulent landlord with narcissistic tendencies, and the never-ending road repairs that meant no space for our clients to park, I was ready to throw in the towel.
Deep down I knew that working harder was not the solution, there had to be a better way to build a fruitful and fulfilling business.
I wanted to leverage my time, travel and wanted my business to show profits. (There comes a point when signing checks for everyone except yourself becomes unacceptable thank you very much. Especially when those checks make it in the pockets of greedy governments.)
I was craving expansion and growth… But I felt stuck.
I had a team of employees and yoga teachers counting on me for their jobs. I had signed incredibly expensive leases that seemed unbreakable. I had bank loans, customers, subcontractors, taxes and bills to pay. And I felt the pressure of it all.
Plus I had no idea what this "expansion" and next phase of my entrepreneurial life would look like! All I knew for sure was that I wasn't going to remain in that suckass retail business model.
My logical mind couldn't see a way out — but my intuition kept insisting. So I kept asking for her guidance: "Please show me what I need to see to leap into my new life" became my mantra.
Then, one day, I came across a program that taught about online marketing and I had a lightbulb moment…
A whole new world of possibilities opened up!
Even though doing this course was a big investment at the time (and my little ego-mind was coming up with all kinds of excuses NOT to do this), I enrolled on the spot.
That was the beginning of my journey of learning absolutely EVERYTHING I could about building an online business.
The first 2 years of starting my online coaching business, I invested THOUSANDS of dollars in my personal and business growth — from high-level coach training (I hold 4 certifications to this day) to marketing, copywriting, branding, Facebook ads, funnels… You name it, I learned it AND implemented it.
Thankfully, it didn't take long for me to put all the pieces together and create a strong foundation for my online business, making money pretty much right off the bat.
I successfully transitioned from the offline business model to online, regaining my freedom (and sanity) in the process.
I started working with like-minded souls: intuitive womxn (and mxn) who wanted to learn how to build a successful business, many of them coaches. In fact, without any advertising, I was able to fill my client roster and sell out my coaching programs in my first year in business.
When I look back at the different businesses I've built and what I was able to accomplish in the last 10-15 years, I can clearly see that my entrepreneurial spirit paired with strategic thinking AND intuitive guidance was crucial to my success.
As an online business consultant and launch strategist, I'm here to help you design a profitable business in a way that feels in alignment with your creative spirit. 
I look forward to supporting you on this incredible journey,
Caroline Dalia Kaliani, xo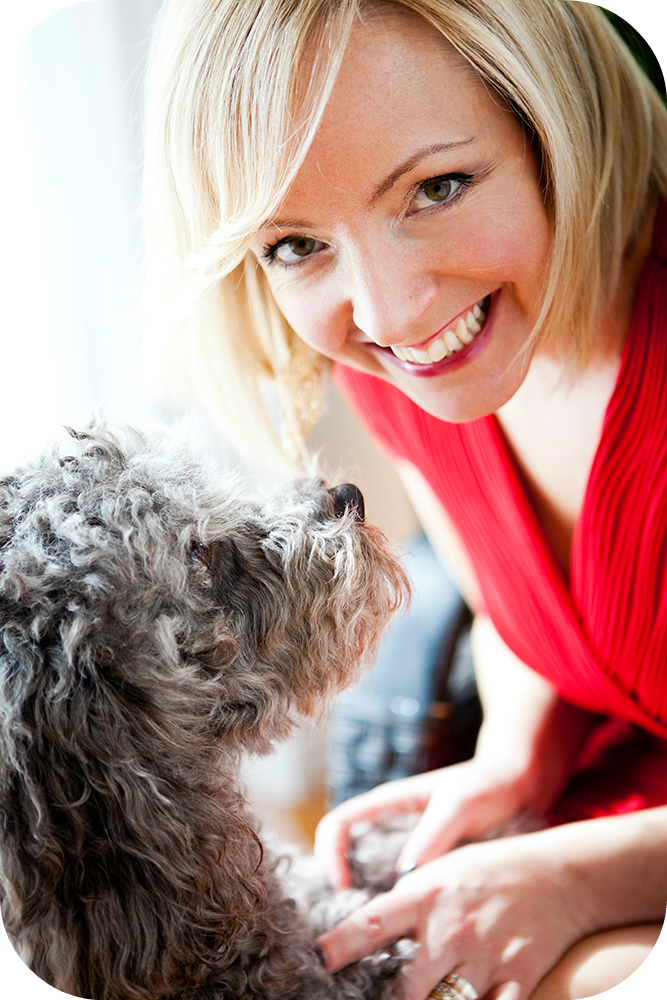 Caroline Frenette — Certified Advanced Transformative Coach® a.k.a. Supercoach — is the owner of an international consulting business.
She's been an entrepreneur for 20+ years with retail stores and a yoga studio, designing and manufacturing her own ready-to-wear collections (her clothes made it on the cover of Elle and Fashion magazine) and for the last 9 years, bringing her expertise online as a coach & consultant working with gifted coaches, creative entrepreneurs, visionaries and impact-driven leaders helping them achieve greater levels of ease and success.
Caroline has spent the past 15+ years researching the humxn intuitive process as it applies specifically to business building & entrepreneurship, immersing herself as a research participant in over 40+ well-known business courses and trainings in her quest to help business owners develop a deep sense of inner security, confidence, and strength that will transform the way they do business forever.
She lives with her fiancé + fur-family on Abenaki land in so-called Quebec, Canada.
"I am overwhelmed with gratitude for Caroline, and am overjoyed she came into my life to support my new business in blooming."
"I felt on top of the world after each session!"
"I finally have a business! I'm ecstatic!"
"Caroline really delivered above and beyond anything I could have imagined!"
QUIZ
Discover your
entrepreneurial archetype 
This quiz will give you clarity on your innate genius so you can shift from effortful to effortless in your business.
QUIZ
Discover your
entrepreneurial archetype 
This quiz will give you clarity on your innate genius so you can shift from effortful to effortless.