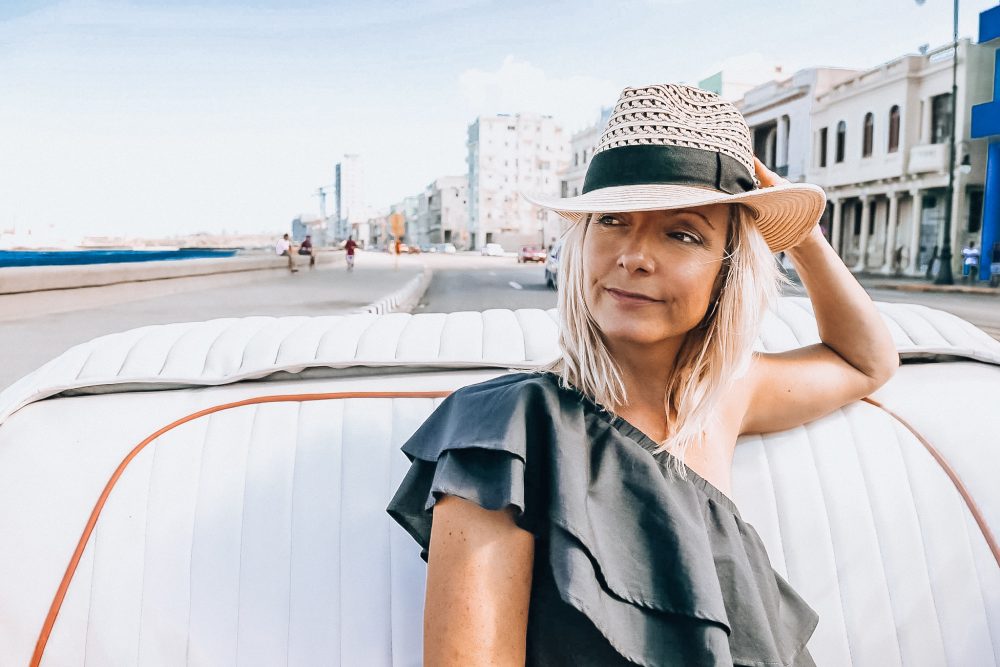 I believe that it's time for women to claim their seat at the table of entrepreneurial success.
And I believe that, the more financially successful we become — doing work that's rewarding and impactful —  the more we'll model what's possible for women as a collective and the world.
Hi, I'm Caroline, and, in the last 7 years, I've worked with hundreds of women, helping them launch brand new businesses, transformative books, online courses, beautiful websites, and podcasts and create their own trademarked processes.
I've helped consultants transition from an in-person (hourly rate) model to a freedom-based (online) business — and drastically increase their revenue in the process.
I've helped clients transition from unfulfilling corporate jobs and start their own highly profitable, flourishing businesses.
I've coached stay-at-home moms with no prior business experience and supported them on their new journey as entrepreneurs when their closest friends and family members didn't believe in them. (These same family members and friends are now are telling them, "Oh, I always believed you could do it!" — and are working under their employ. #theirony)
I've helped coaches wake up their inner CEO™ and become unstoppable entrepreneurs with thriving coaching practices.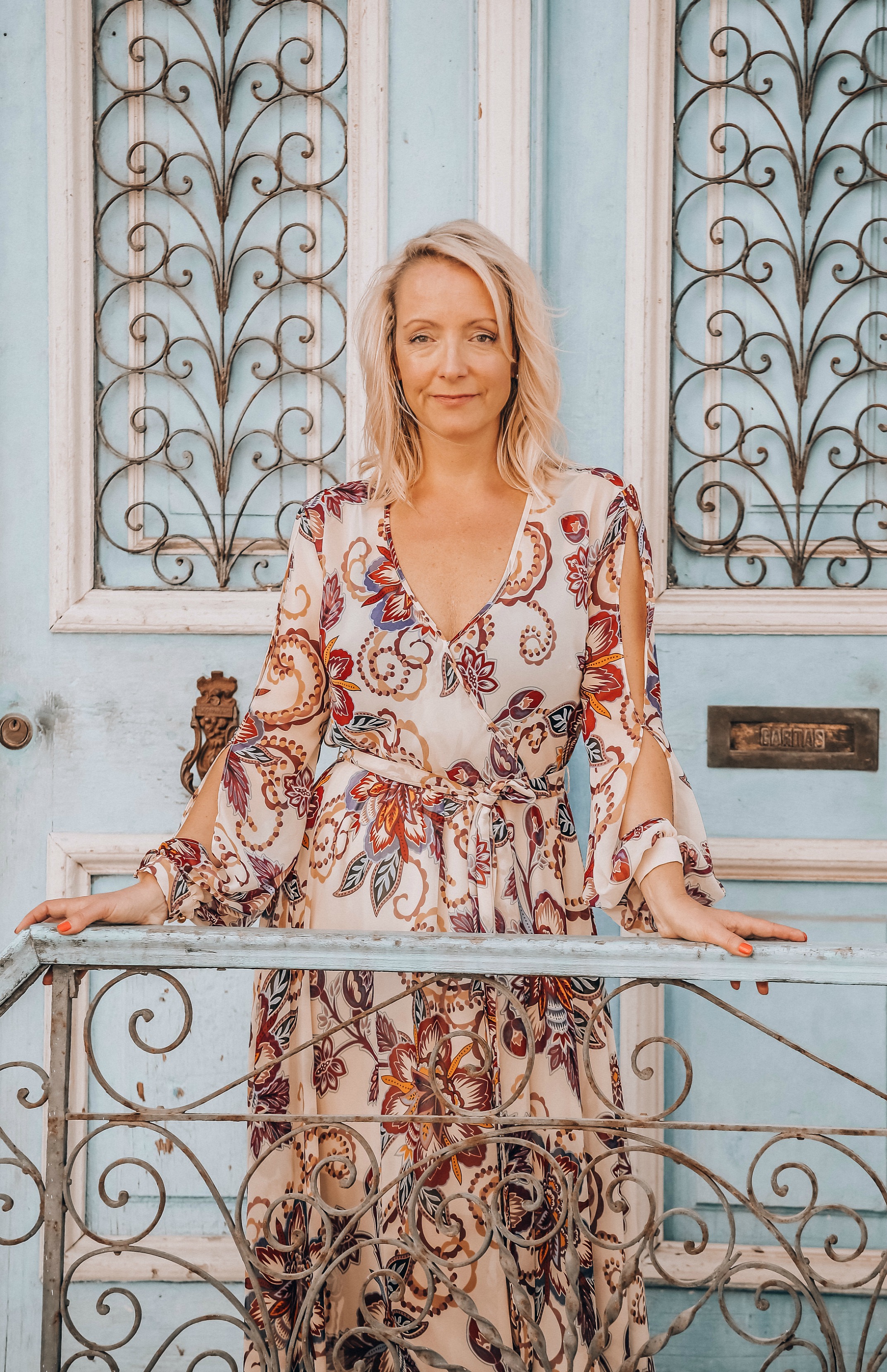 IN THE PROCESS MY CLIENTS HAVE…
♛ Learned to market and sell in a way that feels authentic, creative and fun
♛ Increased their visibility + impact within their community
♛ Become sought-out leaders in their industry
♛ Let go of fears that had previously held them back
♛ Transformed into creative powerhouses where ideas abound and are quickly turned into profitable ventures
♛ Created nurturing & fruitful partnerships, enabling them to leverage their time, expertise and efforts
♛ Said yes to opportunities that have opened unexpected doors
All without the usual stress, burnout, anxiety and overwhelm we usually associate with starting a new business venture or taking a successful business to the next level.
I'm passionate about and dedicated to my vision of helping women around the world become immensely prosperous and wildly successful.
Prior to having an online coaching business, I owned 2 retail stores and a yoga studio.
We manufactured our own eco yoga-wear line, built a community of amazing Yoginis, supported local "Made in Canada" brands such as Yoga Jeans, hosted countless events at the store to give visibility to our community leaders, raised money for our favourite charities through our Sunday yoga classes… It was fun, it was hard work, it was rewarding.
And yet…
Deep down, I knew that there had to be a better way, an easier way, a more fruitful, abundant way to build a business.
I wanted to leverage my time, work less, travel more and make more money.
My intuition was calling me to make a change, to honour my deepest desires for freedom and travel…
I was craving expansion and growth…
I had a team of employees and yoga teachers counting on me for their jobs. I had signed incredibly expensive leases that seemed unbreakable. I had bank loans, customers, subcontractors, taxes and bills to pay. And I felt the pressure of it all.
Plus I had no idea what this "expansion" and next phase of my entrepreneurial life would look like! All I knew for sure was that I wasn't going to remain in the retail business model.
My logical mind couldn't see a way out — but my intuition kept insisting.
So I kept asking for her guidance. I kept asking her to show me what it was I needed to see and do to leap into my new life.
Then, one day, I came across an online program called B-School, and had a lightbulb moment…
A whole new world of possibilities opened up!
Even though it was a big investment at the time (and my little ego mind was coming up with all kinds of excuses NOT to do this), I enrolled on the spot
That was the beginning of my journey of learning absolutely EVERYTHING I could about building an online business.
The first 2 years of starting my online coaching business, I invested THOUSANDS of dollars in my personal and business growth — from high-level coach training (I hold 4 certifications to this day) to marketing, copywriting, branding, strategies to grow my email list, Facebook ads, funnels… You name it, I learned it AND implemented it.
Thankfully, it didn't take long for me to put all the pieces together and create a strong foundation for my online business, making money pretty much right off the bat.
I successfully transitioned from the offline business model to online, regaining my freedom (and sanity) in the process.
I started working with like-minded souls: intuitive women who wanted to learn how to build a successful business, many of them coaches. In fact, without any advertising, I was able to fill my client roster and sell out my coaching programs in my first year in business as a coach.
Did I bring with me years of experience as an entrepreneur that helped me successfully start my coaching business? Yes.
But when I look back at the different businesses I've built and what I was able to accomplish in the last 10-15 years, I can clearly see that my entrepreneurial spirit paired with strategic thinking AND intuitive guidance was crucial to my success.
And, as an Online Business Strategist, I'm here to help you design a business that will leverage your time, impact more people and make you more money.
I look forward to supporting you on this incredible journey,
Caroline
XO
Caroline Frenette — Certified Advanced Transformative Coach® a.k.a. Supercoach — is the owner of an international consulting business.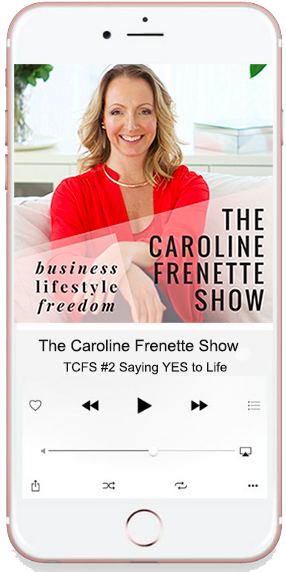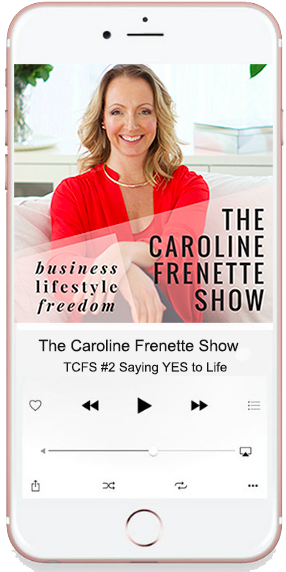 She's been an entrepreneur for 15+ years with retail stores and a yoga studio, designing and manufacturing her own ready-to-wear collections (her clothes made it on the cover of Elle and Fashion magazine) and for the last 5 years, bringing her expertise online as a coach & consultant working with gifted coaches, creative entrepreneurs, visionaries and impact-driven leaders around the world to help them access their optimum creative potential and achieve greater levels of ease and success.
Caroline has spent the past 12+ years researching the human intuitive process as it applies specifically to business building & entrepreneurship, immersing herself as a research participant in over 40+ well-known business courses and trainings in her quest to help business owners develop a deep sense of inner security, confidence and strength that will transform the way they do business forever.
Caroline's research and professional interests have led her to explore various opportunities around the world, her next venture and dream being to develop a non-profit to teach women in developing countries how to WAKE UP their Inner CEO™ and create a THRIVING business that supports their ideal lifestyle.
I've done a complete rebrand of my website and re-designed my offerings to better serve my new target audience. And surprisingly, I started to communicate my message in a brand new way: using Facebook as my platform and doing FB lives, which I had never done before! — Kate Adey, Leadership and Transformation Coach for Busy Working Parents kateadey.co.uk
Investing in coaching with Caroline is the best thing I've ever done for my personal growth and for my business. — Brigitte Corbeil, Author & Creator of Soulstyling.com
I felt on top of the world after each session! — Sara J. Sanderson, founder of The Heartist Movement
BECOME AN INSIDER JOIN THE LIST
Gmail, Yahoo and Hotmail users: please check your junk for your confirmation email then move it email to your "MAIN" folder.