Does GDPR apply to you? Do you have to make any changes to your website, privacy policies and opt-in forms?
Regardless of where you live in the world, if you are an online entrepreneur and you process personal data (such as email addresses) from anyone in the UK or EU, you will have to implement important changes to your website, opt-ins, funnels and email list to be 100% GDPR compliant by May 25th 2018.
I've spent many hours listening to podcasts and searching the web for the best resources as it pertains to online business and I wanted to save you time by sharing those resources with you.
RESOURCES & LINKS I TALKED ABOUT ON THE SHOW:
Amy Porterfield's in-depth interview with Bobby Klinck about GDPR for online entrepreneurs amyporterfield.com/2018/04/gdpr
Bobby Klinck's free training on GDPR for online entrepreneurs youronlinegenius.com/GDPR
Suzanne Dibble FB Group GDPR For Online Entrepreneurs facebook.com/groups/GDPRforonlineentrepreneurs
Take action right away friend!
BECOME AN INSIDER JOIN THE LIST
Gmail, Yahoo and Hotmail users: please check your junk for your confirmation email then move it email to your "MAIN" folder.
WHAT PEOPLE ARE SAYING ABOUT
THE CAROLINE FRENETTE SHOW
"Listening to Caroline is always inspiring and rewarding. She infuses us with energy and motivation. Ecouter Caroline est toujours inspirant et motivant!"— Life is really good
"This podcast is spot on. So much advice that is touted in the business world is aimed in the wrong direction. This podcast points to a deeper understanding of life and business that is sure to be helpful to the listener. I adore Caroline's accent as well." — Leap Coach Kim
HOW TO LEAVE A REVIEW ON ITUNES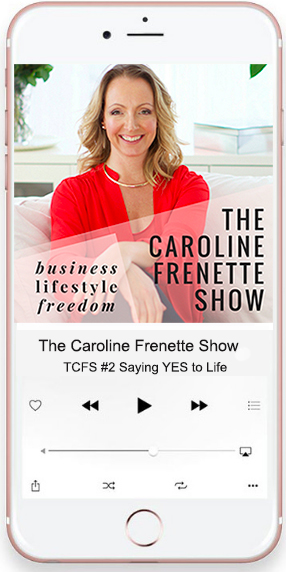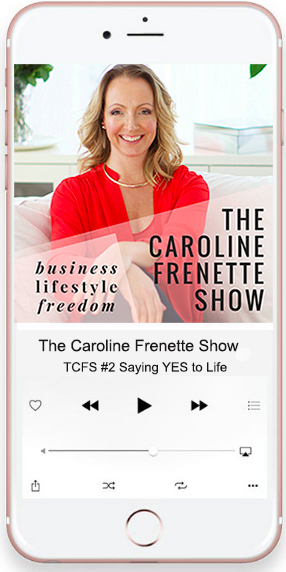 1. Click this link, it will open a new browser
2. Click on VIEW IN ITUNES –> launch application
3. Click the SUBSCRIBE button
4. Click on Ratings & Reviews
5. Then you'll see two options: Click to Rate and Write a Review 
6. Leave your rating (5 stars please!)
7. Write your review and click SUBMIT and you're done!
Thank you for supporting The Caroline Frenette Show!
Let's Connect On Social Media