Hello, Friend-preneur.
Last week, I shared on Instagram that I've decided to dedicate the entire month of February to consciously channeling more love in my life and business.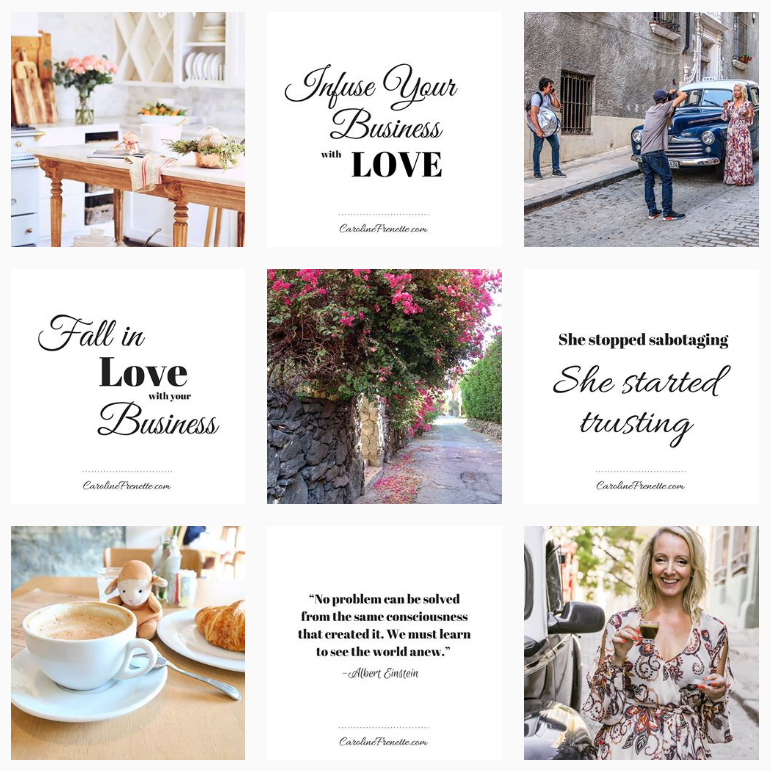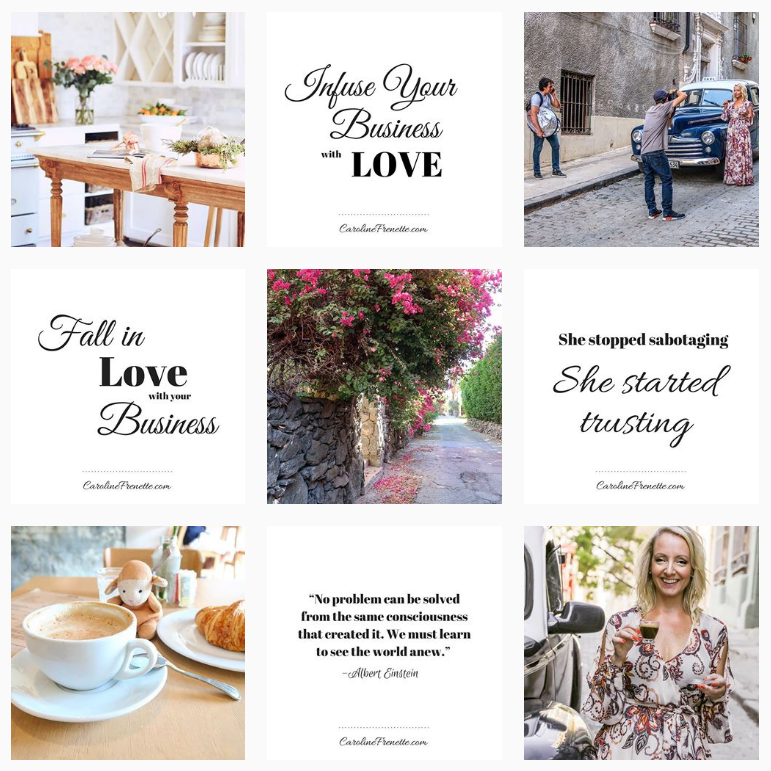 This love initiative emerged from an insight that popped up last week as I was shooting a video about Love Your Business, my new 8-week coaching program for coaches, creatives and Soulpreneurs who need help designing a beautiful signature offering that will resonate with their potential clients.
Just a few days prior to this insight, I had been feeling a bit blah about my business…I couldn't quite put my finger on it, but something felt off.
I was craving something new, something fresh…
When the name of the offer popped up "out of the blue" —  Love Your Business —  it's like everything became more luminous and infused with the energy of love, and I felt something shift within me….
Turns out LOVE was gently knocking on the window of my consciousness, wanting to be infused in every area of my business  —  and, thankfully, my inner guidance was quick to show me.
So, I followed the inspiration with action and got to work on a simple launch plan, taking one step at a time in getting the word out on Love Your Business, all inspired from one insight!
But the intuitive hunches to follow the "love energy" didn't stop there…
When I sat down to write the invitation page for this program, I first outlined the usual structure of a long-form sales page like I had been taught by expert copywriters.
I've written long-form sales pages before, and they convert really well. But for Love Your Business, my intuition kept telling me "break the rules" and "keep it simple"… Until I was left with a streamlined but beautiful invitation page.
At first, I doubted this would work. I was breaking the rules of conversion copywriting, and I thought, "No one is going to sign up to this program with so little information…" But I decided to stick with my initial gut feeling, to launch quickly and trust that my inner guidance was on point.
I chose to follow love and ignore doubts.
And, of course, it worked.  Because following our inner guidance ALWAYS works.
I've been welcoming wonderful new clients to Love Your Business over the weekend, and I'm looking forward to starting our explorations together.
Here's what I learned from this mini-launch…
1. When you follow your intuitive nudges, things will often work out better than expected, even if it doesn't "look like" it makes sense.  Your job is to decipher the trustworthy thoughts from the untrustworthy ones so that you don't stop yourself.
2. Consistently showing up in your business — being VISIBLE by sharing your work on podcasts, on tv,  showing your gorgeous face on a Facebook Live or YouTube video (even if you don't feel at your best, even if it's a little scary, even if you think you're not ready) — is essential to develop an authentic connection wit your audience and build trust.
(If we don't know, like and trust you, why would we buy from you?)
3. There are no magical formulas or blueprints for success. Building a business doesn't happen overnight. You must do the groundwork and establish a strong foundation before you can gain traction.
On the other hand, if you do have a strong foundation in place but find yourself uninspired, or what use to work in your business isn't working anymore, it's time to pivot. And to do that, you need a fresh perspective so you can get fresh new ideas.
4. When you know your ideal client like the back of your hand, it's REALLY easy to create a compelling offer that sells. But even more importantly, it's about developing the skills that enable you to listen to what the market wants and to pick up on emerging trends.
5. Launching a new offer is one of the best ways to bring a fresh new stream of income in your business. And, honestly, besides working with amazing clients that are up to amazing things in the world, is there anything better than getting PayPal payment notifications popping on your phone while at the dog part on a Saturday afternoon?
6. It is absolutely possible to launch quickly and effectively —  without stress or overwhelm. The combination of simple yet effective strategies paired with an intuitive creative force is a powerful thing.
So, friend, if this kind of practical, time-saving, intuitive way of building a successful money-making business appeals to you, check out Love Your Business.
With love,
Caroline


DOWNLOAD "QUESTIONS TO PROBE YOUR INTUITION & GET CLARITY ON YOUR NEXT STEPS"
Gmail, Yahoo and Hotmail users: please check your junk for your confirmation email then move it email to your "MAIN" folder.
Let's Connect On Social Media