It's been a fun last couple of months wrapping up client work for Launch & Prosper, creating new episodes of The Caroline Frenette Show and traveling to Palm Springs, San Clemente, Venice Beach, Playa Del Carmen and Puerto Morelos for a friend's wedding.
(I'm editing my very first travels vlogs, if you'd like to be notified when they come out, subscribe to my Youtube channel! You can also follow my travels on Instagram.)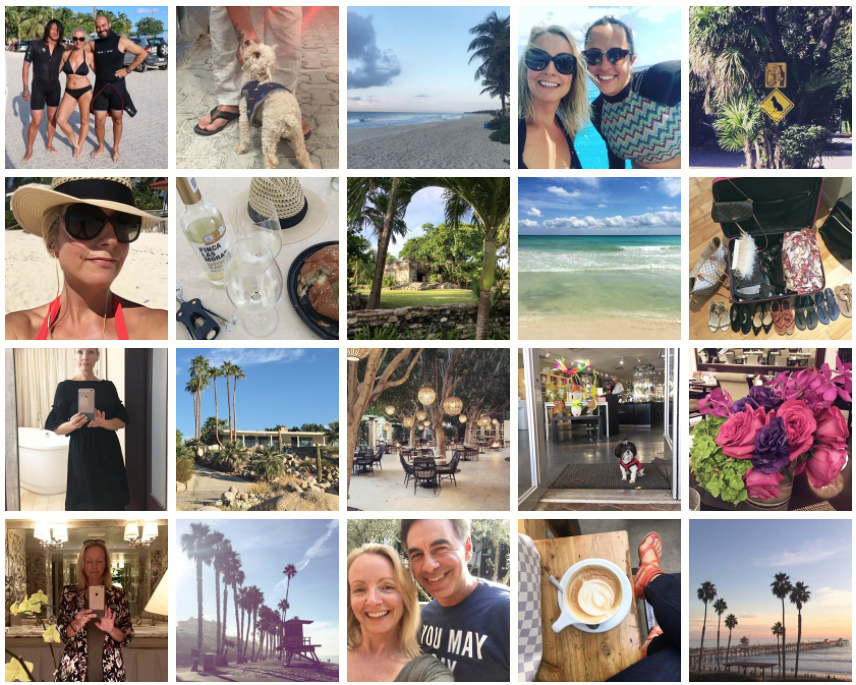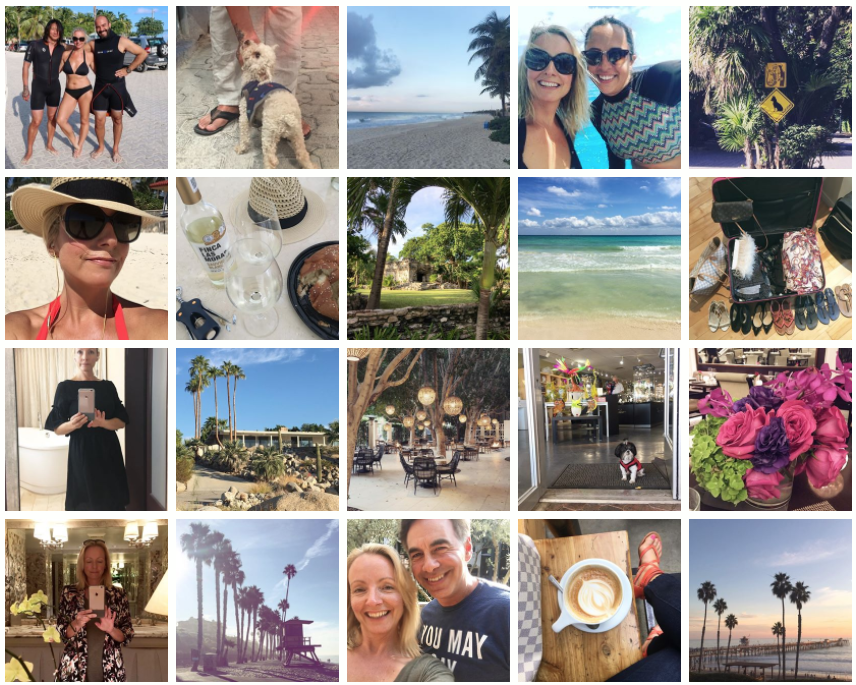 When I transitioned from a retail business to an online business, I was crystal clear that I wanted to structure my time in a way that would enable me to travel as much as possible and work as little as possible.
(I have a secret goal to make it to Elite 50K next year. My fiancé worked his way up to this status with Air Canada and the privileges are awesome like priority check-in, free baggage check-in and free lounge access anywhere in the world! #hellowinebar!)
I'm kind of obsessed with traveling —  always been — so I'm already planning my next trips for 2018. Next up? Havana!
It's funny, I remember a distinct moment last Spring when my intuition showed me how travels would become even more of an integral part of my life & business in the coming months.
This vision was prompted by a simple question I asked while walking the kids: "How can I travel more AND have my business pay for it"?
A simple question that opened a floodgate of ideas… Ideas that are being birthed in the world of form 6 months later.
Which only goes to show that:
My intuition is always right on point
My intuition guides me to expand beyond what my ego mind thinks is possible
My intuition knows the how-to my logical mind doesn't
My intuition is my best business advisor
Which is why intuitive work (and the understanding of The Three Principles, which has a HUGE impact on our intuitive abilities) is central to my work and coaching.
I have exactly one month until I'm off for my next trip but until then, I've opened spots to talk to you about what you want to create in your business and life in the coming months and how I can help.

If intuitive (AND profitable, AND practical, AND sustainable) business building is something that calls to you, book a call with me.
Cheers, to a life of adventures and infinite possibilities,
Caroline
XO
BECOME AN INSIDER JOIN THE LIST
Gmail, Yahoo and Hotmail users: please check your junk for your confirmation email then move it email to your "MAIN" folder.