Ever find yourself thinking: "Eeewwww… Marketing is icky", "I just don't like to talk about myself" or "Why don't people see how great my services are and just buy 'em already?!"
If you're an entrepreneur you have to learn to market yourself.
You could be amazing at your craft, have the most innovative and transformative service or product in the world but unless people know about it – and know where to buy it – your gifts and talents are going to remain undiscovered and you won't impact the people that need you.
In this episode, we're going to explore a fresh new way approach to marketing: one that feels uplifting, empowering, honors your value and creates a transformative impact.
Enjoy!
BECOME AN INSIDER JOIN THE LIST
Gmail, Yahoo and Hotmail users: please check your junk for your confirmation email then move it email to your "MAIN" folder.
WHAT PEOPLE ARE SAYING ABOUT
THE CAROLINE FRENETTE SHOW
"Authentic & From The Heart… It's been a year since I started listening to Caroline's podcast. She's generous and she's not scared to say the real thing: we're so powerful when we listen to our own inner CEO (to use her own words ). Inside-out, that's the way to build a transformational business. Thank you Caroline for being who you are and for sharing your wisdom."— Christina, Canada
"A refreshing dose of grounding energy and valuable insights…Caroline's calming energy and playful sense of humour make the profound wisdom of this podcast such a pleasure to absorb. With simplicity and clarity, she shares a unique perspective that opens up a world of insights! what a gift!" — LaineyPrende
"I love hearing you and your guests talk about business growth and the challenges we face as entrepreneurs. So many topics you cover are my Three Principles blind spots. so it gives me the chance to see and understand the business challenges I face as the state of mind problems they are, rather than something else. That's empowering -—  it means that nothings is that hard and opportunity is always round the corner. Mentally refreshing and action inspiring." — Nici B
HOW TO LEAVE A REVIEW ON ITUNES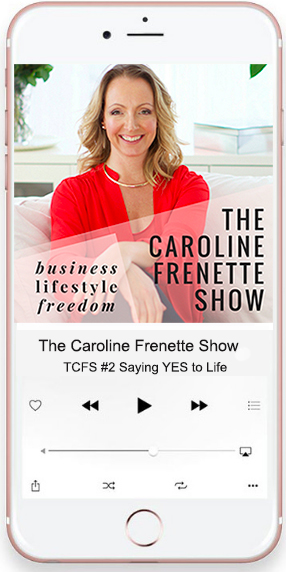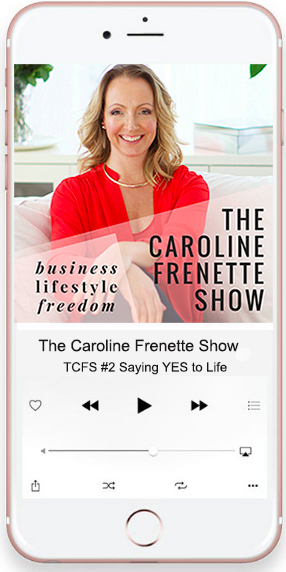 1. Click this link, it will open a new browser
2. Click on VIEW IN ITUNES –> launch application
3. Click the SUBSCRIBE button
4. Click on Ratings & Reviews
5. Then you'll see two options: Click to Rate and Write a Review 
6. Leave your rating (5 stars please!)
7. Write your review and click SUBMIT and you're done!
Thank you for supporting The Caroline Frenette Show!
Let's Connect On Social Media