Welcome to a fresh new episode of The Caroline Frenette Show!
This is a summer "catch up" episode where I fill you in on:
What I've been up to this summer and which projects I've been SUPER busy with and why
A group coaching program I'm relaunching this Fall and how you can grab an AMAZING BONUS if you enrol before August 15th 2018
And finally, I'm making a BIG ANNOUNCEMENT about a BRAND NEW business I'm launching this fall
We also talk about how to spot a luminous idea
What to do if you have too many ideas and don't know what to focus on
How to create the space for fresh ideas to come (because it sucks to feel uninspired)
If you'd like to learn more about Launch & Prosper Mastermind starting this Fall (and how to grab the amazing bonus which is a FULL DAY INTENSIVE with me!), you can schedule a call with me by clicking here.
Enjoy the podcast and if you'd like to support the show, please consider leaving a review on iTunes!
PS: If you would like a glimpse of what Launch & Prosper is about watch this video.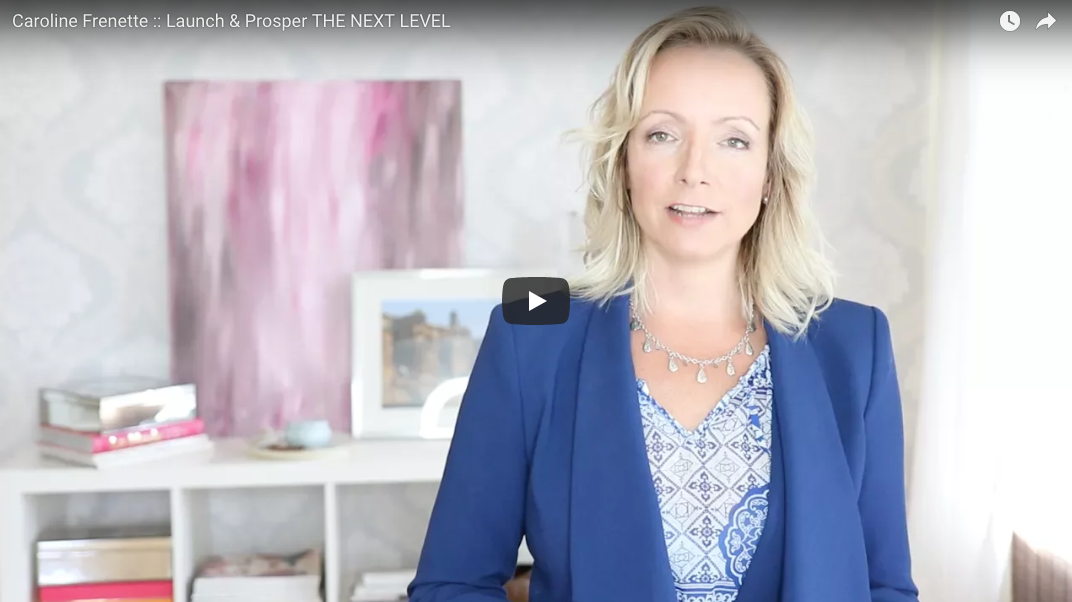 BECOME AN INSIDER JOIN THE LIST
Gmail, Yahoo and Hotmail users: please check your junk for your confirmation email then move it email to your "MAIN" folder.
WHAT PEOPLE ARE SAYING ABOUT
THE CAROLINE FRENETTE SHOW
"Listening to Caroline is always inspiring and rewarding. She infuses us with energy and motivation. Ecouter Caroline est toujours inspirant et motivant!"— Life is really good
"This podcast is spot on. So much advice that is touted in the business world is aimed in the wrong direction. This podcast points to a deeper understanding of life and business that is sure to be helpful to the listener. I adore Caroline's accent as well." — Leap Coach Kim
HOW TO LEAVE A REVIEW ON ITUNES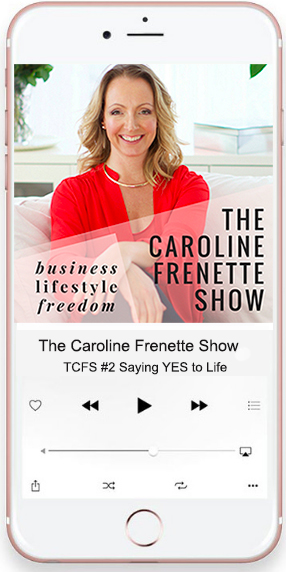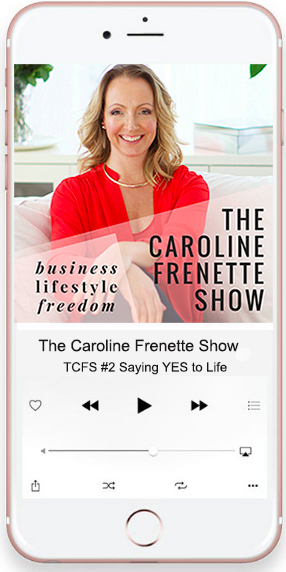 1. Click this link, it will open a new browser
2. Click on VIEW IN ITUNES –> launch application
3. Click the SUBSCRIBE button
4. Click on Ratings & Reviews
5. Then you'll see two options: Click to Rate and Write a Review 
6. Leave your rating (5 stars please!)
7. Write your review and click SUBMIT and you're done!
Thank you for supporting The Caroline Frenette Show!
Let's Connect On Social Media