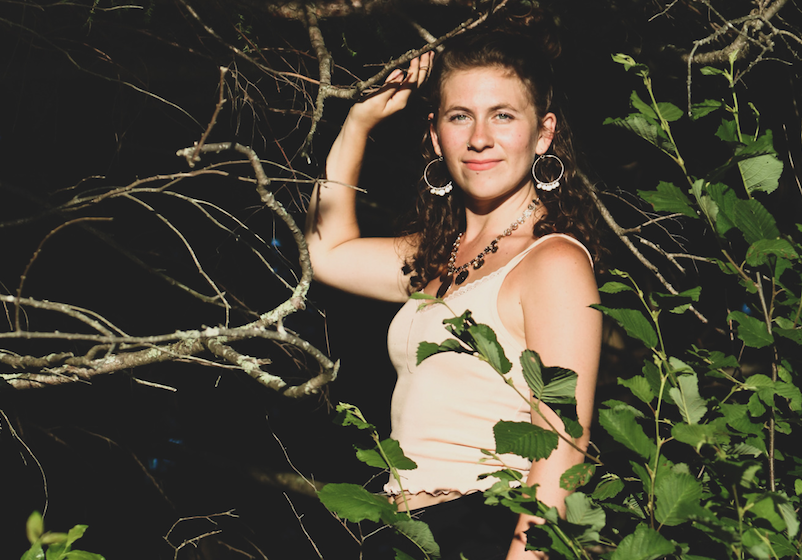 "I am overwhelmed with gratitude."
"I am overwhelmed with gratitude for Caroline, and am overjoyed she came into my life to support my new business in blooming.
Caroline has supported me to step more fully into my power & confidence as a leader, to gain clarity on my creation, and to maximize my impact.
She has cheered me on as a coach and strategist as I launched my business for holistic & embodied trauma healing, Her Temple.
It has been a blessing to have the support, guidance, and tools she offers to build my confidence and trust, and birth my vision into life.
I couldn't imagine working with anyone else and highly recommend her services to anyone looking for spiritual AND strategic business support. Thank you, Caroline!"
— Kaity Rose hertemplehealing.com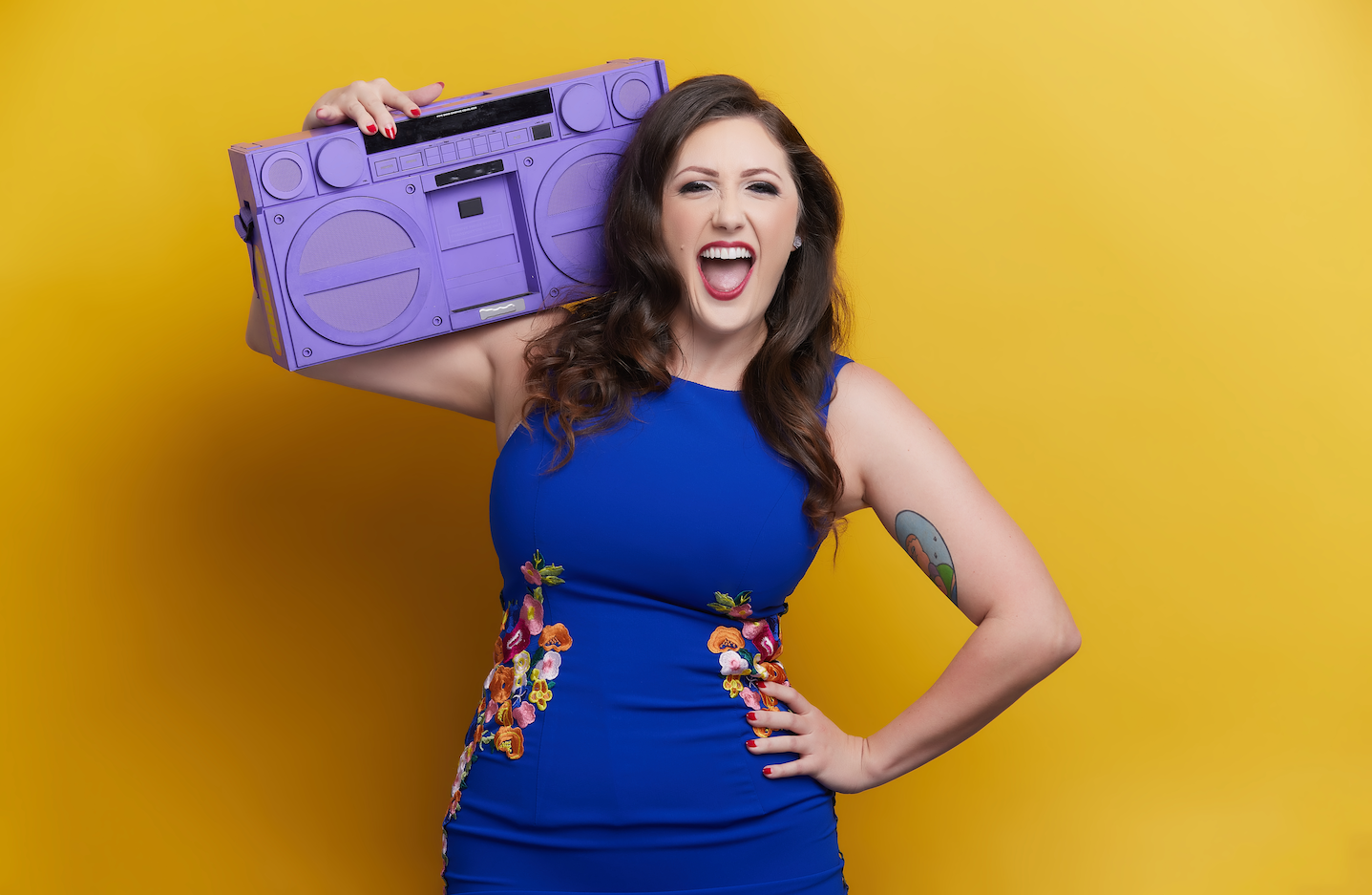 "Business coaching + web design!"
"Being a new coach, I knew I needed help with everything I did NOT have the bandwidth (or desire, honestly) to do.
When I saw Caroline had experience as a coach AND built websites, I knew I was in the right place.
Building a website from scratch was insanely daunting, and I'm so grateful for Caroline's hands-on help!
Having someone to guide you through everything makes the pressure of learning anything new so much easier.
Caroline even made simple video tutorials for me to keep to refer back to if I had any issues remembering what we went over during our sessions.
She has a plethora of information on everything business-related in that noggin of hers, which is priceless to have when you're just beginning to spread your wings for that first scary flight.
Thank you again Caroline for helping me create my AMAZING branding and my flawless website!!!"
— Allison Jara allisonjara.com
"Caroline intuitively knew what to say, asking the exact questions I needed to gain clarity and direction."
When I began working with Caroline, all I had was the pull of an abstract calling from my intuition and a general idea of where I wanted to go. I knew I wanted to have a valuable impact on the world and invite wealth into my life by doing so. But I had no clue where to even start when it came to implementing and monetizing that idea. I barely even knew what questions to ask her in that first session.
Caroline intuitively knew what to say, asking the exact questions I needed to gain clarity and direction. I especially enjoyed the stories and anecdotes she shared to illustrate her insights.
She has a wonderfully fun and relaxed demeanour in which I felt honoured to be seen in my uniqueness and individuality. Less than three months after beginning my work with Caroline, my intuitively-inspired business is launched and the doors open. I am receiving income and have a grounded work routine that flows with my life.
My vision of where I want to go is clear, and the paths I see of getting there are achievable and actionable.
Without Caroline, I don't know that my little idea would ever have become a real live business. I am overflowing with gratitude for her invaluable help in catalyzing the life of my dreams.
— Amara Mons founder Outlaw Alchemy outlawalchemy.com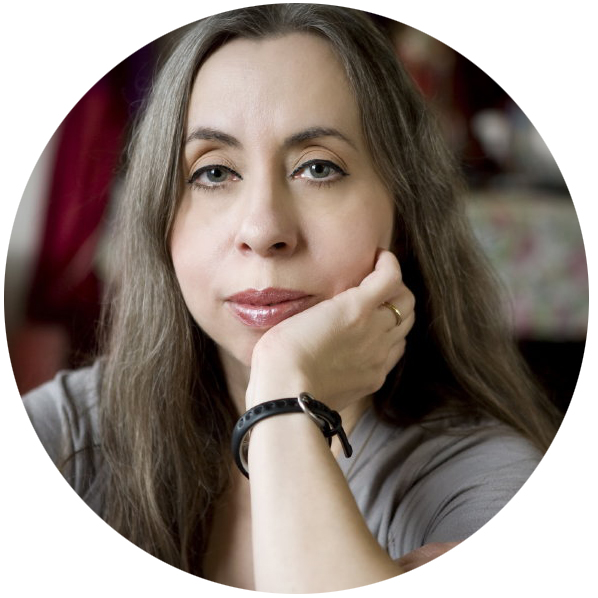 "Caroline is a true master."
Caroline is a true master, I call her the Eric Clapton of business coaching. She has a proven track record, a high level of expertise AND operates for the highest level of integrity. And what she offers is different than most business coaches because of her entrepreneurial background running multiples business both on and offline. Her thoughtfulness, level of care and attention to details means her clients are truly in good hands.
— Theresa Reed, The Tarot Lady,  thetarotlady.com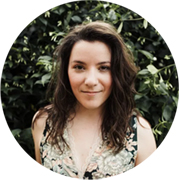 "Caroline really delivered above and beyond anything I could have imagined!"
I no longer feel like I have to "work" on myself and forcefully change my thoughts and beliefs in order to create my desired results.  Operating from a clear state of mind has created spaciousness within me through which insights naturally arrive with ease. I ride the wave of inspiration rather than motivating myself to swim against the current.
I've developed the framework for a beautiful signature offer that feels like a creative expression of who I am —  who I have always been and I've written a sales page that clearly expresses the power of the journey I am offering to my clients.  I'm consistently putting myself out there, connecting with the women I'm being called to serve, which helps me understand what they are struggling with, what they are seeking and how I can best support them.
I was able to pivot my positioning and clearly see who I am actually being called to serve, instead of following my "little ego mind" down a dead end path.  I started using Facebook Live for the first time and realized how natural it feels for me to connect with people that way.  I've revamped my website copy to clearly express my message and speak to the hearts of my ideal clients.
I'm finally learning to trust my intuition and apply it in really practical ways, rather than always second-guessing myself when it comes to business decisions or making it more complicated than it has to be.
Caroline helped me find my grounding and see myself, my business and my life with fresh eyes.  I wanted to give my business a solid foundation, rooted in my heart and strategically positioned in the market so as to set myself up for success from the beginning, and that's exactly what Caroline has delivered through Love Your Business.
I'm honestly struggling to think of a way to improve the experience…Caroline really delivered above and beyond anything I could have imagined!
— Lainey Prendeville Crawford, Creative Coach & Voice Liberator at laineycrawford.com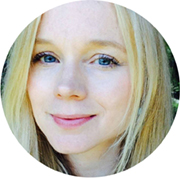 "I have gold to share, and I am going to share my gold my way, with far more ease and freedom because I am no longer concerned about trying to please people."
It is now natural and easy for me to speak with clarity and confidence with people about my work, my projects, and my vision for women and children. Because I've narrowed my audience and message, I'm more clear in my speaking and writing. I've also noticed a wellspring of fresh ideas for my business that came as a result of niching.
One of my massive breakthroughs was realizing that I do not fit "neat and tidy" into any group or circle and that I'm likely going to disappoint people in every direction and it's ok. I'm no longer going to do my business or my life according to the perceived expectations of my religious upbringing, my family, my friends, the coaching world, or my many mentors. I have gold to share, and I am going to share my gold my way, and with far more ease and freedom because I am no longer concerned about trying to please people.
And this is only a fraction of the clarity, confidence and insight I gained during our three months together…
Caroline was fully present with us and laid everything she knew on the table for us to access. I liked the fullness of her giving of her skills, expertise, ideas, and intuition. She used all of her resources to help us and didn't limit herself to a particular paradigm in your sharing.
Thank you again for sharing your incredible wisdom, expertise, heartfelt encouragement, and playful passion, Caroline. I thoroughly enjoyed my participation in Launch and Prosper, and really enjoyed every one of the women in our group.
Melanee Evans — Mindfulness Coach for Mothers & Children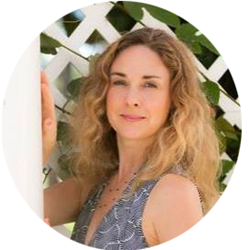 "The nudge I needed to take the leap!"
I wouldn't have launched Radical Abundance if I hadn't enrolled in Caroline's program, it was the nudge I needed to take the leap!
I've done online classes in the past, yet nothing with the kind of reach that I achieved after taking Launch and Prosper. I'm so grateful that I took the program.
Caroline helped me get focused, and orient my attention in one direction instead of a dozen different directions.
As I write this, I'm successfully teaching Radical Abundance to a group of happy students! I'm so thankful!
Kathy Jones Williams — Author & Creator Radical Abundance meetkathywilliams.com
"A bespoke service that is second to none."
What attracted me to Caroline's coaching was her focus in bringing out the inner CEO in her clients and her very open, candid style of coaching. She has a very intuitive way of knowing your energy and seeing you as you.
She's also a highly experienced entrepreneur who has the amazing skill of being able to see where you are at in your business and what's stopping you from truly succeeding, plus she offers a very bespoke service that is second to none.
From the outset, she takes the time to ensure that there's a perfect match between what she offers and who she serves. I felt this first "get-to-know-each-other" call was invaluable as it was so useful for me to also see if Caroline was someone I wanted to work with. Once we started working together, being offered a variety of ways to break down the total number of coaching hours was hugely helpful. On our coaching calls, Caroline offered a fun, fast-paced space to learn and be challenged with clear inspired actions coming out of it.
One of my biggest takeaway from doing her program was getting a clearer understanding of who my true audience is — Busy Working Parents — which turns out, is an ideal market considering the insights I've had in my own life as a busy working parent and the unique expertise I bring to the plate.
I've also done a complete rebrand of my website and re-designed my offerings to better serve my new target audience. And surprisingly, I started to communicate my message in a brand new way: using Facebook as my platform and doing FB lives, which I had never done before!
I also see new possibilities for my business from running 1-1 coaching packages and workshops for busy working parents, collaborating with peers to do talks with parents, and podcasts to spread the inside-out understanding for parenting. I see myself doing more writing for other like-minded businesses and turn my blogs into a book for parents." — Kate Adey, Leadership and Transformation Coach for Busy Working Parents kateadey.co.uk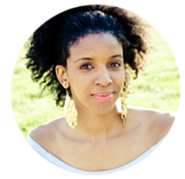 "I finally have a business! "
"I AM ECSTATIC!
Thanks to Caroline's coaching, I finally have a business! (And that's worth the price of your coaching alone.) Thank you SO much for all of your gentle encouragement and powerful coaching Caroline!
–Stacy Rayna Astrology for Gen Y Women
"I was drawn to transformative coaching because I wanted to re-discover who I am and what my deeper purpose is.
I knew that I had a story to tell: my weight loss journey from being 210 pounds to becoming a fit 135 pounds while being a busy mother of 3 and working full time. I felt called to share my story so that I could inspire people.  I also wanted to take my weight loss insights + my nutritional skills and turn it into a sustainable health coaching business.
I just didn't know where to begin…
Caroline brought the practical + strategic side of business building  AND helped me re-connect to my inner wisdom.
With her guidance, I was able to set strong foundations for my coaching business, create one-on-one clients right away and move towards my dream confidently.
I now feel solid.
I see opportunities all around me, I came out of my shell and share my vision openly with everyone I meet.
When I have new ideas I implement them right away; I've stopped over-analyzing and act more quickly.
I don't let life pass me by anymore, I seize the day!
I have a series of conferences on nutrition lined up at my local food store, I know exactly who my target market is and where to find my ideal clients. I'm recognized as an expert in my community and have a long term plan to write a book about my transformative journey."
— Veronique Stevens, Health Coach & Nutrition Expert veroniquestevens.ca
"Best thing I've ever done for my personal growth and for my business!"
"I was referred by a friend and had no idea what intuitive coaching was… Wow, was I in for a surprise! Investing in coaching with Caroline is the best thing I've ever done for my personal growth and for my business!
Coaching with Caroline really opened my eyes to a new way of thinking (one where the inner Goddess is in charge, not the "noisy little mind") and gave me a fresh new perspective on my business goals & possibilities.
After each session, I felt a level of clarity that enabled me to easily apply what I had learned to my business.
One of the biggest impact of the coaching was a clear realization that I AM capable and that I CAN create a successful business. I've regained my self-confidence, boosted my capacities as an entrepreneur and created a business that is unique and thinks outside the box.
Caroline also helped me moved passed what I had learned in traditional styling school so that I could create MY OWN trademark process called Soul Styling™.  I also have a book being published and as a licensed pilot, I'm teaching Soul Styling™ workshops to women around the world.
My business is a reflection of who I really am: a powerful woman.
One thing I would say to anyone considering coaching with Caroline is: get your ass in gear.
She's a great coach but the reality is that YOU have to do your part.  Do the work Caroline is asking you to do, if you don't, you're not going to get the results you want.
You are a wonderful human being Caroline. You have impacted my life in such a positive way. Your coaching program is wonderful and I recommend it to every Goddess out there.
Your work is divine, thank you!"
— Brigitte Corbeil, Author & Creator of Soul Styling™ soulstyling.ca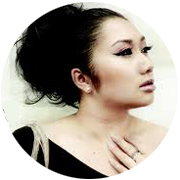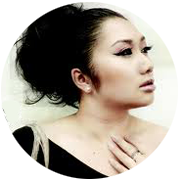 "After the session, my spirit had changed."
"Caroline spoke to me like a sister-friend. She told me right away that before every session her intention is to create a safe & sacred space where judgment has no place. She was there to help me. And help, she did.
She made me tear up, laugh and deeply reflect about my life.
Caroline truly moved me with her knowledge, personality, and guidance. I remember Caroline saying, "I am here to hold your hand, to guide you to the answers that you're looking for. But the best part is that YOU will find the answers; I will just guide you to them." I wanted to cry. My heart dropped because I knew I had been wanting those answers all along and I had been searching for this genuine guidance.
After the session, my spirit had changed.
I am much lighter and happier. I re-evaluated my life. I pulled tasks out of my schedule that no longer fit my life. I left our coaching session with deep gratitude and big hopes for the future.
If one short session could help me so incredibly, I can only imagine that a month or a year would be… amazing."
— Pagnia Xiong, Singer & Songwriter pagniaxiong.com
"The best investment I've ever made! "
"Until I started working with Caroline, I gave 100% love and commitment to my Theta Healing sessions but I didn't know how to do the same for my business.  I didn't see the form, the structure, the Spirit of my business…  The Intuitive Leadership coaching has allowed me to bypass my logical mind [which was struggling to figure things out], and go straight into my intuitive heart ~ and my heart always knows the answers.
Thank goodness you wrote to me to let me know about The Intuitive Leadership Academy!
It's the best investment I've ever made!  
It's been really good to commit to a pack and to stay consistent with the coaching sessions week after week, it's really paying off!
Thank you, Caroline, for showing me that the business part of my business can be as filled with soul, spirit, love and enjoyment as I already feel from working with my clients.  You are an absolute Goddess-send!!!"
— Casey Campbell, Theta healing Practitioner todayismagical.com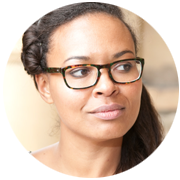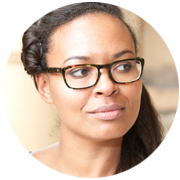 "I felt on top of the world after each session!"
"My intention for the coaching was to learn how to communicate & create a stronger connection with my inner guidance as I was starting my new business.
I was especially struck by how easy it was for me to access this wonderful space full of wisdom.
Our coaching enabled me to gain clear + concise information on my ideal client, the specific content for my website, my manifesto AND my services & offers.
Through the powerful intuitive coaching process, I was able to clearly envision my future business and reverse engineer to know the exact next steps to take to get there. This vision allows me to stay focused, to trust that all is well & that I'm on the right path.
I've also gained confidence in the direction I'm taking with my business.
I've experienced, witnessed & heard the incredible wisdom of my inner Goddess. With all this powerful & positive energy working through me, it's no wonder I felt on top of the world after each session!
One of the biggest breakthroughs, however, was clearing deep-seated emotions around speaking my truth, claiming my own power and getting over the fear of being criticized by others.
What a ride YeeeeHaaa!!!! Thank you for holding such a beautiful space for me to explore & develop The Heartist Movement."
— Sara J. Sanderson, founder of The Heartist Movement
"Absolutely over-delivered!"
"Caroline, you absolutely over-delivered in the most beautiful way.
I was so impressed with your intuitive abilities, at how you eloquently communicated and at how POWERFUL the intuitive coaching is!
Our meeting touched my soul & the messages still resonate deep within me.
The advice you gave me is worth millions but most of all? After the session, I felt like a million bucks.
A week after my session I went on to LA to film a big t.v. show & thanks to the intuitive coaching I felt confident, ease & grace throughout!!
Thank you for sharing your beautiful gift with me and the world."
— Anastassia Grace, TV personality & Psychic medium anastassiagrace.com
"Caroline delivered in more ways than one!"
"After a conversation with Caroline about the Three Principles I felt inspired and wanted to learn more, so I booked a session with her.
I came away from the session feeling more joy and clear about what my Divine Self is wanting! The joy (and sparkles!!) I saw during the intuitive exercise was really surprising! And I keep going back to that place wanting more.
My biggest breakthrough during the intuitive session was about The Inside Out Principle (The 3 Principles) and feeling what I truly desire.
I'm now beginning to see which parts of myself aren't congruent. I'm leaning more into what makes me happy in my business and personal life.
Caroline delivered in more ways than one! In fact, I am sitting here 2 weeks later and it feels like kernels of popcorn popping!"
— Claire Chew, Transforming Loss Alchemist clairechew.com
"Caroline over delivered with her coaching program."
There are so many meditations and exercises to play with, truly amazing!! The content and meditations will be something I refer to often. These teachings will never get old and will be as valuable to me now as they will be in the future.
Working with Caroline has helped me to see my "noisy" thinking and not allow it to control me as much as it did in the past. It's still a work in progress, some days are better than others, but before Caroline (B.C….lol) I couldn't even speak on group calls (let alone show up on camera) and now, I can. I have grown so much, my "little" thinking mind has way less control!! The Three Principles remind me that I have a choice to listen to this noise or not.
When I signed up for BTBB I expected to set some goals, work towards them and achieve my short-term goals. I also expected that I would continue to be immersed in the teachings of the three principles, which is another reason that I signed up for BTBB.
In the end, I am very happy and proud to say that I built and launched my website, I was invited to participate in a self-improvement retreat in Mexico and was asked to help co-host these retreats and I finally created my own program/mini-retreat, something I had been thinking about for YEARS.
Thank you, Caroline, for all that you have done for me, I appreciate you so much!! xo
—  Melissa Vanden Heuvel, Integrative Nutrition Health Coach & FDNP melandanth.com
"Caroline's coaching had a PROFOUND effect on me."
"Caroline's coaching had a PROFOUND effect on me."
It really re-anchored me in my goals and reaffirmed I am on the right track in my career. I feel excited! My session with you really shook things up energetically though. A few hours after our coaching I was challenged to really look at the projects I want to invest my energy in. The intuitive coaching has challenged me to stand my ground. It's ok to say "NO" to projects that don't inspire me!
I am now more committed to honoring my true desires & to trust that my intuition will guide me on the right path.
After our second session, my passion was re-ignited! I have a brand new name for my business + website, a clear direction for my branding & marketing and lots of new ideas to grow my business & increase my sales.
— Jennifer Young, Wellness Consultant injoybusiness.co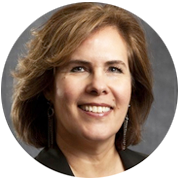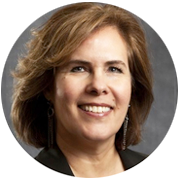 "Caroline has exceptional capacity to listen and to provide a powerful space for transformation."
I booked my intuitive coaching sessions with Caroline knowing she was très intuitive and a fantastic listener, but to be perfectly honest, I was a little surprised at how quickly she understood my emotional landscape.
She asked essential questions which allowed me to identify a key block, thereby allowing me to remember I could trust my higher Self to do the work ahead of me. Specifically, my work with her allowed me to pass through a job change with grace, gratitude and a deeper reverence for the human condition.
Caroline has an exceptional capacity to listen and to provide a powerful space for transformation.
Her coaching sessions are alive with her positivity and Goddess energy. I recommend her wholeheartedly to anyone serious about reframing obstacles and moving forward with their Soul's intention."
— Dr. Nancy Wallis, Professor, Organizational Leadership Consultant and Executive Coach drnancywallis.com
"Caroline definitely delivered."
"I was looking forward to an inspiring, self-discovery conversation — and (hopefully) a lil' boost of personal clarity.
Caroline definitely delivered.
The intuitive visualization process was very interesting. I was surprised at how quickly I was able to step in & out of various "landscapes" — it was like exploring a video game, in my mind! I now have a highly-specific "happy place" I can go to, in my mind, that represents the ideal future (and present!) that I want. That's wonderful."
— Alexandra Franzen, writer, teacher, creative minx & published author alexandrafranzen.com
"The coaching gave me so much clarity and focus on the online business that I'm launching."
"I never thought I could find someone that would help me listen to my intuition again. Caroline's energy was amazing so after a first, very inspiring session, I immediately booked a package.
The coaching gave me so much clarity and focus on the online business that I'm launching. Caroline definitely delivers!
As a result of my sessions with Caroline, I'm now crystal clear on who is my ideal customer AND I'm crystal clear on the language + copy, branding, marketing & structure of my business & website!
I had no idea how intuitive leadership coaching worked and I was surprised at how I was able to quiet my mind + easily connect to my intuition with Caroline's guidance. I wouldn't be able to go that deep on my own. It was really powerful (and delicious!) to see the images that my intuition had to show me…
I was also surprised (and so happy) to see how energized I was after each session, with my head so full of new ideas yet also clear on the next step! That's definitely helping me to make huge progress in my business.
But something even deeper was revealed from the coaching… I had fears blocking me, and I was avoiding them, so they kept bothering me and taking my energy. It was really powerful to bring those fears into the light so that we could shift them once and for all. Now I feel relieved!
The entire experience with Caroline was amazing.
— Laura Brandes, Business Strategist for Start Ups laurabrandes.com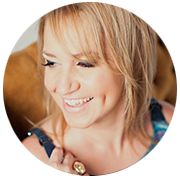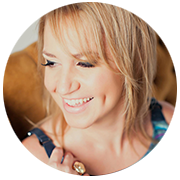 "The whole experience was top-notch in every way."
"I truly wasn't sure what to expect, but you certainly delivered everything I COULD have expected and MORE. Your pre-session communication was perfect, and the session was easy, fun, and soooo eye-opening. And your follow-up was flawless.
The whole experience was top-notch in every way.
Okay, I admit that I was really nervous that I would be the FIRST person you worked with who would not see anything in the intuitive visualization process. So it surprised me that I could actually see things if I just allowed myself to do so without letting my brain get in the way (I have a very stubborn brain!).
But what surprised me, even more, was the message I got from a childhood experience. This was a remembered experience, but not one that I thought was still 'bothering' me. Yet the way it was brought into my visualization made SO much sense in light of the challenges I've been facing recently.
And with your guidance (and the guidance of my intuition) I was able to release it quite easily.
I've changed the (previously unbeknownst to me) belief that I have to play small or I'll look foolish. That's a gooood shift!
Caroline, I think the world of you. I love your energy, your spark, your smile and humor– and you are an immensely talented intuitive coach. You're a gift to the world, lady!"
— Helen Hunter Mackenzie, creator of the Honey Girl Client Attraction Method helenhuntermackenzie.com
"Caroline's wisdom, skill and professionalism is unparalleled."
"I needed to find strength and to be able to see more clearly how I was going to tackle a challenging and very demanding career opportunity that was presenting itself to me. Caroline (and her magical tarot cards) lasered in on what we needed to focus on during the coaching and what I needed to reinforce within myself to feel + get ready for my big leap.
The biggest impact from the coaching was to gain a new level of mental strength & mastery and a more peaceful & clear mind. I was also able to see things from a broader, clearer perspective which has helped me make better decisions in my career & my life.
The coaching was paramount in helping me pull from my inner strength & gave me the energy to keep moving forward to achieve my goal.
Caroline's wisdom, skill, and professionalism are unparalleled. You're amazing Caroline.
— Ana Nunes, Architect & City Counselor
"This shift leaves me ready to play a bigger game as an entrepreneur!"
One of the best things that I got out of intuitive coaching (and the Three Principles Understanding) is that you don't have to work so hard, it's way more effective to get out of your head, stop striving, practice awareness and THEN take concrete action.  I'm getting much more done, I'm in the flow and accomplish tasks easily.
The coaching has also opened my eyes to possibilities that weren't on my radar before. I now have clear goals, I'm taking action, taking risks, and seeing just how much I'm capable of accomplishing. All of this has given me a renewed sense of self-worth. I feel as though I'm blooming and my life is opening to beautiful new opportunities.
Most importantly, I feel a lot more freedom. This shift leaves me ready to play a bigger game as an entrepreneur!
My biggest breakthrough is realizing that life doesn't have to be so hard. I've always been big on working hard, analyzing everything, being attached to the outcome. Coaching has helped me lighten up on so many levels. This feels amazing! It created so much space for fresh new perspectives and inspiration!
I'm so grateful to have had the chance to work with you, Caroline!
You shared so much wisdom and your compassionate, honest approach has given me the support that I needed at this stage of my journey."
— Caroline Leamon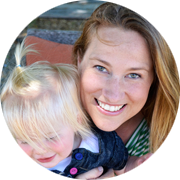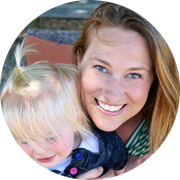 "It was the perfect blend of woo woo and practicality."
"I strongly believe in intuition and knew an intuitive coach would be an amazing thing, even though I had never heard of one before.
I was quite surprised at how much details you can see in the Tarot cards.
Caroline mixed intuition with good old fashion advice seamlessly: it was the perfect blend of woo woo and practicality.
Her best advice was to stop relying gurus and step into my own leadership role.
This advice alone has freed up so much physical time! Now I have the mental space to work on my own business!
Thank you so much! It was surprisingly awesome!"
— Megan Flatt, Health coaching for Mompreneurs meganflatt.com
"The session was beyond my expectations."
"I thought I might gain some clarity from my session and Caroline, you delivered in a way that I didn't expect! I loved that you guided me to figure things out from a deeper place in myself.
It was powerfully transformative.It was so refreshing to get out of my head and to listen instead to my intuition and I was amazed at how easy it was to get into the guided visualization. I was surprised by how much inner wisdom came through experience and how uplifted I felt as a result!
The session was beyond my expectations.
As a result of the intuitive coaching, my attitude changed… I felt lighter and am putting less pressure on myself.  I feel reassured that things will get done and I'm now more clear on what message is and how to market it to my clients."—
Heidi Brockmyre, Fertility Cheerleader & Expert Fertility Acupuncturist heidibrockmyre.com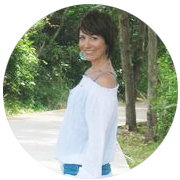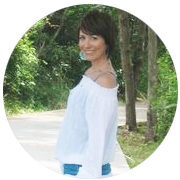 "What I achieved during only one short session was nothing short of amazing."
"Caroline has a great energy that's positive, friendly and she creates a safe environment during the session.
We worked toward that "aha-moment" I was hoping for: to release an old money blockage.
The intuitive visualization exercise was not only informative, but it was fun! I was surprised how quickly I received my answer of identifying and releasing this money blockage and how amazing, clear and confident I felt after our session.
What we achieved during only one short session was nothing short of amazing.
My belief system has changed – I no longer carry the generational belief of "money doesn't grow on trees". There is no need to keep myself from having money because I no longer feel threatened that having money and many clients will change my authenticity. I am true to myself no matter what the circumstance.
Caroline, you are changing the world and making it more beautiful."
— Juli Samiec, Health Coach
"Caroline was like a breath of healthy, delicious fresh air."
"I wanted to get some clarity about my business and see if I was going in the right direction.
Caroline was like a breath of healthy, delicious fresh air.
I'm amazed at how accurate the intuitive coaching was! You were so right on point and it's was as if you knew me so well yet it was the first time we met… You told me to have more fun— I had been so focused on my business that I thought having fun was a bad thing.
Everything is so much better now that I am scheduling fun activities in my life!
I am so grateful I got to talk to you, you gave me so much peace."
— Lorena Morales, Love Coach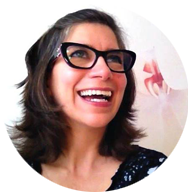 "I immediately set out a plan and got straight to work!"
"My session was so much fun: I love Caroline's approach!
Despite the positive effect of book awards, I had allowed struggles in my business to become a reflection of my personal worth.
My session with Caroline taught me that I need to let go of my book and I need to embrace what I've been feeling over the past months – partner up!
Internalizing these messages is a major breakthrough for me.
I finished the session with new determination and I immediately set out a plan and got straight to work!"
— Tania Elfersy thewiserwoman.com
"The doubts I had about my business have been lifted."
"I wasn't sure what to expect from the intuitive coaching but I was really intrigued. I didn't think you could read tarot cards over Skype (I'm all the way in Japan!) For some reason I thought you had to be physically close to someone for it to work: I was amazed!
You were very calming and comforting to talk to.
Even though I was on unfamiliar ground, I was comfortable with you.Since the intuitive coaching, I know exactly which specific projects I need to finish working on before moving to new ones.The doubts I had about my business have been lifted.
Thank you Caroline; the intuitive coaching has opened up new possibilities for me!"
— Jo Ebisumija, Mompreneur & founder of My Organized Chaos my-organized-chaos.com
"The intuitive coaching has completely reduced the overwhelm."
"Two words: you delivered.
The intuitive information you provided resonated over days. It popped up and provided clarity again and again. I'm still going back to it to stay grounded.
In only one session I walked away with a very clear head about what actions I am NOT going to take any more in my consulting practice. In a world where the possibilities are infinite, that's a fabulous start.
As a result of our session, I have stepped back from my social media and newsletter strategy and reconsidered it entirely.
I've refocused on my ideal customer rather than being so distracted by building my list for an online audience I am not necessarily seeking yet.
The intuitive coaching has completely reduced the overwhelm."
— Hilarie Deverell, Strategic Business Coach hilariedeverell.com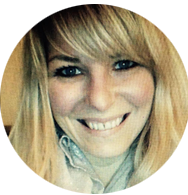 "With her guidance I gently and swiftly felt a change in me."
"My life was stagnant and I strongly desired to feel more abundant and wealthier. I've always kept to myself my personal struggles and I knew that if I wanted a shift in my life, I had to commit to it.
I first felt insecure about opening myself in such a profound level. It's my space and no one has access but I trusted Caroline. With her guidance, I gently and swiftly felt a change in me.
With powerful active visualization technique and weekly exercises, I increased my inner-self connection, became at peace and envisioned a clearer path for my work life.
A week after we finished the six coaching sessions, unexpected sums of money started flowing in.
I attracted a wonderful new job for an innovative company and a salary that exceeded my expectations.
If you want to improve your life by working on a deep intuitive level, I without a doubt recommend Caroline's transformative coaching."
— Annie Corriveau, Music industry consultant & Founder of Limebase
"I feel that the 'sky is the limit' but with a delicious sense of inner peace."
"After just one session, I felt the full force of my own empowerment and had shifted from an energy of fear & uncertainty to feeling at peace.
The anxiety of everyday life has decreased significantly.
One of the biggest result of the intuitive coaching is that I am now doing creative projects with more certainty and confidence. New contracts I had been dreaming of are coming my way and I have re-ignited my passion for design.I now truly own & honor my talent & skills. I've also completely redone my website to reflect the new me!
I feel that the 'sky is the limit' but with a delicious sense of inner peace.
Caroline's energy is contagious. Her sensitivity touches you to your core and her simplicity & authenticity makes you want her as your friend!
Caroline has taught me to recognize & trust my intuition. I am extremely grateful to her."
— Eloise Deschamps, Graphic Designer and Founder La Mamzelle lamamzelle.com
"Our session really delivered way more insight, clarity and depth than I could have ever imagined."
"I entered the session hoping for some clarity about my business.
Our session really delivered way more insight, clarity and depth than I could have ever imagined.
You were really able to get to the heart of the issue right away!
I was surprised and delighted by the accuracy of the intuitive session, at how quickly and effectively it helped me to get clear on my next steps and confirm from an outside source what my intuition had been telling me.
As a result of our time together, I have put in motion a plan to move (we had been debating for over a year!) our apartment is now officially up for rent, painted, and we are ready to enter into a new space!
I really enjoyed this beautiful combination of coaching and intuitive reading that I so look forward to continuing this kind of work in the future!"
— Beth Ihle, Panama Real Estate and Coach
"The intuitive coaching sessions with Caroline were positively the most empowering experience!I had no idea what to expect from these sessions, nor what would happen after.
What DID occur during the sessions was a WHOLE LOT of transformation.
My career took off in new directions that my heart had been pining and planning for a while.
Caroline used her intuitive 'smarts' to guide me to my own intuitive process, to listen and act from my gut and most of all to use my talent to bring about abundance and success in my career."
— Alyson Wishnousky, Yoga & fitness instructor, dancer & choreographer