TCFS #38 Barb & Caroline: Letting Life Do The Heavy Lifting
Welcome to a very special episode of The Caroline Frenette Show, the 5th in a series with my special co-host Barb Patterson!
In today's episode Barb and I talk about:
When "upleveling" in business is less about making it happen and more about engaging with life
How Barb was presented the opportunity to do a TEDx talk
The key to being confident on stage
The one thing that will make the biggest impact on your audience
The key to connecting authentically to your audience (and with your clients)
What really moves our business forward
If you'd like to support the show by leaving a review, follow the simple steps laid out here.
Caroline, XO
PS: My journey into Three Principles Coaching was unexpected, you can read about it here: Three Principles Inspired Business Coaching | A Unique Approach to 3P Coaching.
2PS: If you're curious about Three Principles Business Coaching, I created this for you: Launch & Prosper For 3P Practitioners.
BECOME AN INSIDER JOIN THE LIST
Gmail, Yahoo and Hotmail users: please check your junk for your confirmation email then move it email to your "MAIN" folder.
WHAT PEOPLE ARE SAYING ABOUT
THE CAROLINE FRENETTE SHOW
This is taking the foundation of the 3 principles on the road in a practical and heartfelt way. You can not only apply it to business but also in your personal life, to begin to live more inside out. Love it! — transforming loss alchemist
I enjoy how real Caroline is in each episode. She displays that which she's pointing to throughout the podcast. — David Westerman
HOW TO LEAVE A REVIEW ON ITUNES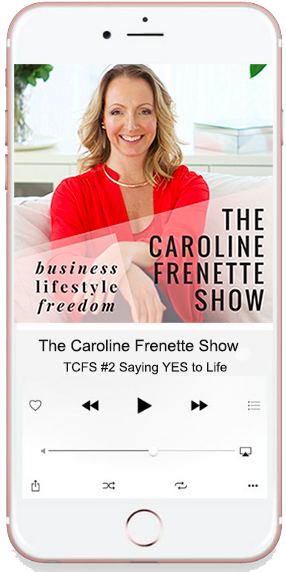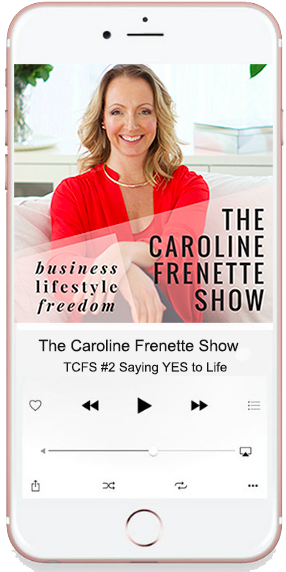 1. Click this link, it will open a new browser
2. Click on VIEW IN ITUNES –> launch application
3. Click the SUBSCRIBE button
4. Click on Ratings & Reviews
5. Then you'll see two options: Click to Rate and Write a Review 
6. Leave your rating (5 stars please!)
7. Write your review and click SUBMIT and you're done!
Thank you for supporting The Caroline Frenette Show!