LAUNCH & PROSPER
A unique coaching program that takes Three Principles coaches, consultants, creatives and entrepreneurs through a simple & elegant launching process that yields profits & stimulates business growth.
WELCOME TO LAUNCH & PROSPER
Launch & Prosper is a fresh, contemporary approach to business growth that blends the understanding of state of mind (a.k.a. The Three Principles) and a simple, elegant launching process that will enable you to build momentum in your business or project.
This program puts an end to the eternal "How the heck do I create a Principles based business? Where do I even start?" overwhelm and "How do I talk about my work in a way that will appeal to potential clients?" or "I have a website, now what?" and "Why is it that SHE can have a 6- or 7-figure business, but I can't seem to figure it out?" conundrum.
Launch & Prosper is designed for 3P coaches, Three Principles Practitioners, consultants, creatives, healers, service or product-based entrepreneurs (with an emphasis on a 3P approach) who want to bring their brilliant ideas OUT OF THEIR HEAD and into the world of form.
This program is for the action-takers that want to explore the inside-out creative process, learn how to tap into their intuition on an even deeper level AND be FULLY ENGAGED in creating a thriving business.
I've designed Launch & Prosper to give you as much one-on-one support as possible so I'm going to be highly involved – as your guide and coach – in your launching process. However, every decision you make will emerge from your own inner CEO™. This is the only way we'll move from an information-based program to a transformative coaching experience that will have a huge impact on your business and create the velocity you desire.
Launch & Prosper includes 6 to 12 months of one-on-one coaching + a seat in a high level mastermind group.
If you're intuition is nudging you to take the next step, get in touch. If you'd like to learn more about this program click here for Launch & Prosper START UP and here for Launch & Prosper THE NEXT LEVEL.
Caroline, XO
PS: If you're a new business owner or just starting out as a 3P coach, check out Launch & Prosper START UP
If you're a seasoned entrepreneur or have been a Three Principles Practitioner for a while and you're looking to create some serious velocity + new streams of income, check out Launch & Prosper THE NEXT LEVEL.
2PS: To learn more about a Three Principles coaching approach to business, click here.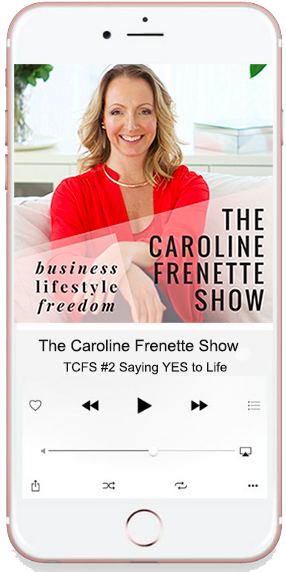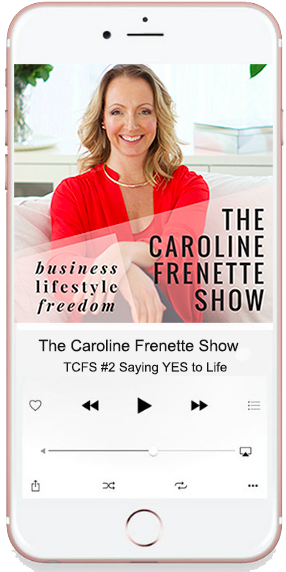 BECOME AN INSIDER JOIN THE LIST
Gmail, Yahoo and Hotmail users: please check your junk for your confirmation email then move it email to your "MAIN" folder.