I went hot air ballooning last week.
Have you ever tried it?
It's exciting and scary (scare-xciting) to be floating so high in a wicker basket!
I'd do it again, though… Floating in the sky with the wind — there's just something absolutely magical about it.
(Follow me on Instagram. It's where I post pics of my adventures.)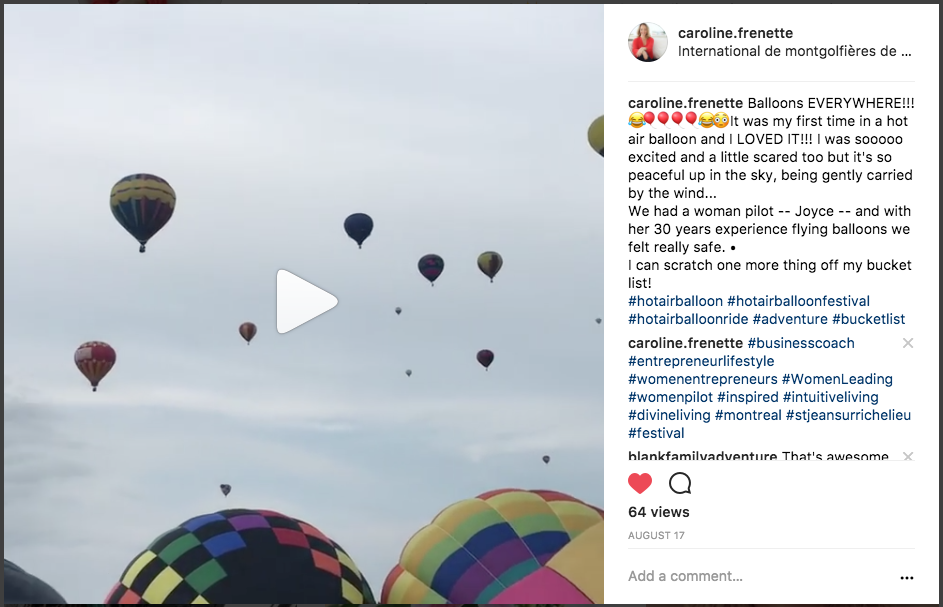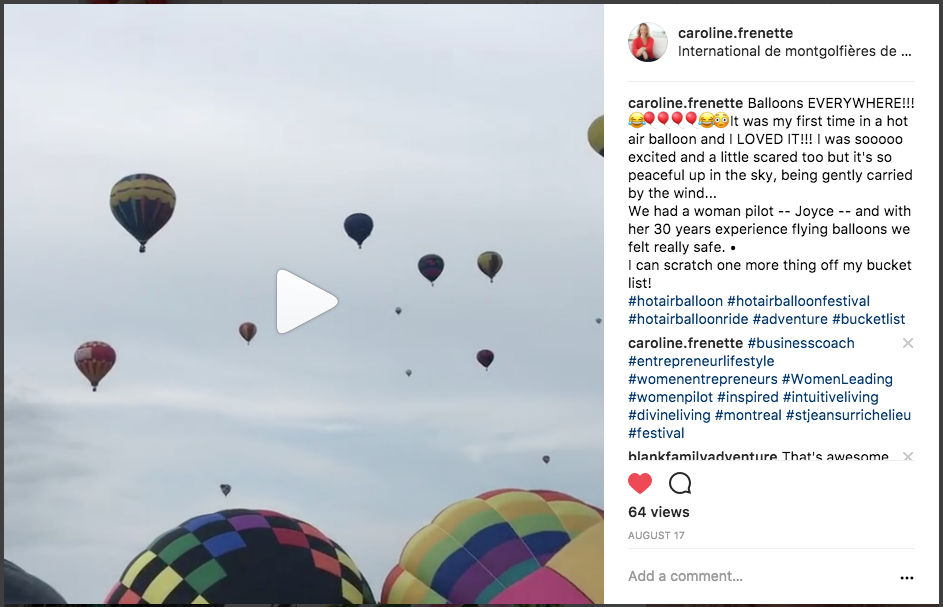 So, I didn't plan this, but I ended up taking most of the summer off.
Sure, I did some work here and there (in a bikini by the pool…), and I was present to a handful of clients. (Clients I coached also in a bikini by the pool).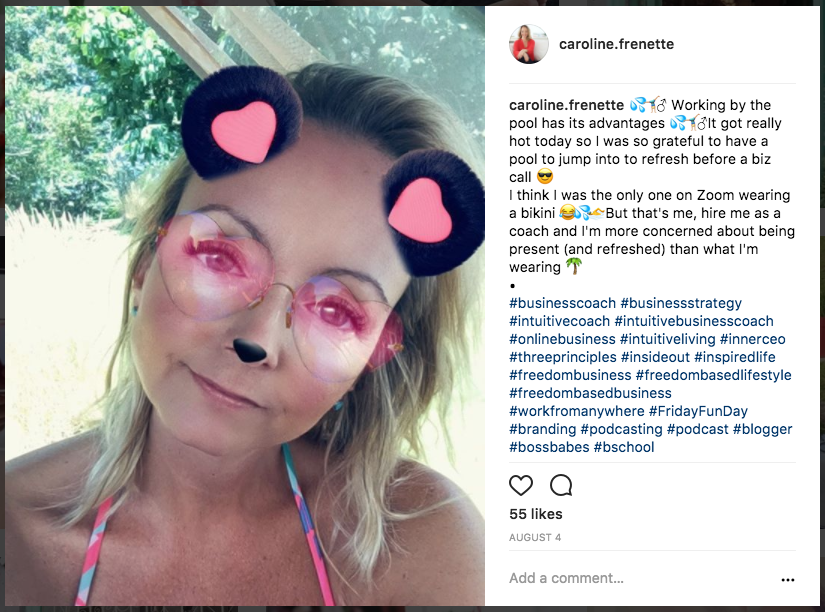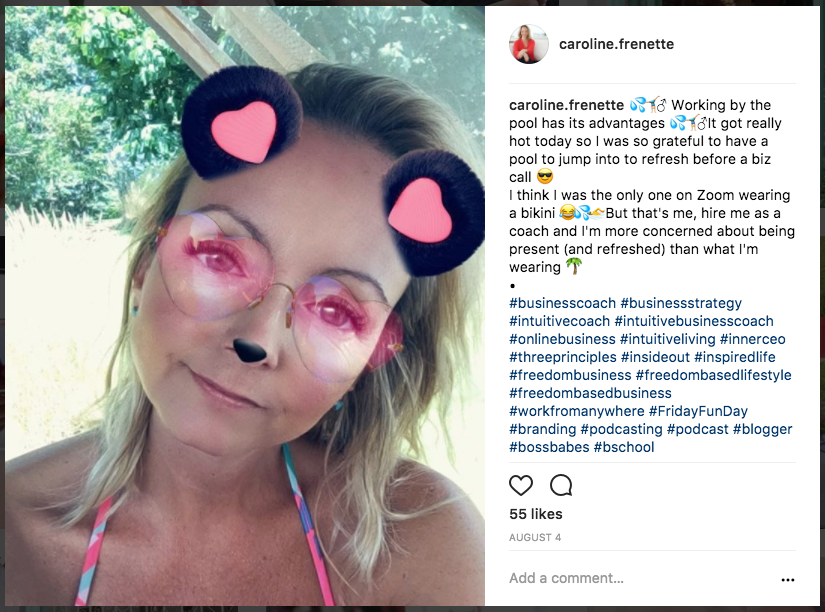 But I didn't podcast, I didn't start any new projects and I didn't launch anything new.
This is my 4th year in my coaching business, and I feel confident enough to take time off.
Money's still coming in. Opportunities are still showing up. New clients are knocking on my virtual door. All because of the previous foundational work I did.
#itpaysoff
The point of a freedom-based business is to actually be able to LIVE the freedom-based lifestyle, right?
For me, that means having the luxury of taking time off, traveling the world and enjoying our very very short summer here in Quebec.
There's lot's coming up in the Fall, though. You can listen to this podcast episode to hear all about it if you'd like. While you're there, make sure that you hit "SUBSCRIBE," rate the podcast and leave a review!
One of the things I'm so grateful for is to have stumbled upon the understanding of The Three Principles 4 years ago, 'cause that was the real game changer for me.
I'm talking big shifts here, like living stress-free, anxiety-free, fear-free, doubt-free. It's why I'm able to be in incredibly focused spurts of creativity and productivity without so much as a grain of overwhelm.
These Principles are the central theme of my podcast (and client conversations), so, if you've been immersed in the self-help-spiritual-growth-work-on-your-mindset-coaching-world for a while, and you've yet to see a lasting change in your behavior or state of mind, have a listen to the podcast here.
And if you want to explore these Principles with me and see how they can also be game-changing for your life and biz, you have an option to do that as well.
Enjoy the rest of your summer, and I'll talk to you soon.
Caroline, XO
PS: Coming up in the fall, a brand new Launch & Prosper mastermind for ambitious entrepreneurs who seek the support of like-minded, success + impact-driven women. Click here to learn more.
BECOME AN INSIDER JOIN THE LIST
Gmail, Yahoo and Hotmail users: please check your junk for your confirmation email then move it email to your "MAIN" folder.
Saying "YES" to working with Caroline was the best decision in my life. — Brigitte Corbeil, Stylist, Author of Goddess Guide To Soul Styling & Creator of SoulStyling™ soulstyling.ca
Caroline has an exceptional capacity to listen and to provide a powerful space for transformation. — Dr. Nancy Wallis, Professor, Organizational Leadership Consultant and Executive Coach drnancywallis.com
I was looking forward to an inspiring, self-discovery conversation — and (hopefully) a lil' boost of personal clarity. Caroline definitely delivered. — Alexandra Franzen, writer, teacher, creative minx & published author alexandrafranzen.comCoach drnancywallis.com