If you've been hanging out on social media, you've seen her…
The Celebrity Brand.
She seems to have it all together: the work-life balance, the luxe travels, the gorgeous husband, the million-dollar business…
When she shares her thoughts on life, business or even politics, her followers hang on her every word. She gets hundreds of likes on her posts and so many comments you can't keep track. It seems like everyone wants to join the conversation.
And when she posts about her offerings? They sell out in a second.
A $10,000 retreat? "Sounds FABULOUS! Where?!"
An intimate mastermind group at $8000 a pop? "This sounds FANTASTIC!"
A $15,000 VIP day? "What a WONDERFUL opportunity! Sign me up!"
EVERYONE wants what she has, which creates even more of a buzz, and her offerings sell even more.
Her fans are on the lookout for the next post where she'll share that, yes, "there's JUST ONE SPOT LEFT! Who wants it?" – and a flow of takers raise their hands, shouting "ME! ME!" – or that her new group program filled up and sold out in exactly 3 minutes with one FB post.
As you watch this scene unfold, you reach for the wine, a slight pang of jealousy tightening your chest as you think: "Why her? Why not me?"
You grab your iPad and decide that binge-watching the entire season 2 of Outlander is a better use of your time than lurking on Facebook.
Half a bottle of Chardonnay later (and a slight headache thank you very much) you're left facing your business reality wondering: "What does she have that I don't?"
When you look deeper that the glitz and glamour (and the flashy Fb posts) you find out that…
It took her 10 years to get to where she's at.
Drive and determination are her middle name. Oh, and guts and courage too.
Over the years she's learned to market herself, and she's become damn good at it. So good that it doesn't look like marketing… (Finding "your voice" will do that.)
She's put in countless hours serving hundreds of clients, at first free of charge and then, slowly but surely, raised her prices to meet the demand.
She pitched herself to the media — again and again — and kept pitching even when she got more "nos" than "yeses."
She reached out to influencers and offered her expertise — again, free of charge — hoping that maybe, someday, it would open doors…
Before she got the high-paying speaking gigs, she hosted local meetups.
She said "yes" more than she said "no."
Before her 4-hour workweek, she worked days, nights and often on weekends.
Sometimes, she wondered if she was ever going to make it. But she knew better than to listen to that voice. She didn't stop.
She made mistakes and failed. She also had the occasional big wins which gave her the courage to keep going…
She trusted her business intuition, her #1 ally throughout this incredible adventure.
And now, 10 years later, people call her a success.
You, too, can become a celebrity brand with sold-out programs and waiting lists of people dying to work with you.
(If the word "celebrity" or "brand" makes you throw up in your mouth, replace "celebrity brand" with "successful entrepreneur.")
And if you're thinking: "I don't have 10 years" I have another good news:
Knowing how to strategically position yourself in a crowded marketplace — and knowing how to build your business around this positioning — can shortcut your path to success.
It'll take dedicated work and frankly, a different kind of work 'case what got you here won't get you there. Changes will have to be made. But change is good, right?
It'll require that you be bold, confident and visible.
Creativity and courage will need to be harnessed and poured into this beautiful vehicle that you call your business.
Stepping into a higher level of leadership in your business will be key.
But the GREAT news is that this kind of work — the up-leveling —  is tremendously rewarding not only because your revenue is going to grow exponentially but because you'll be touching the lives of so many more people, and you'll be closer to realising that big vision of yours.
If you're ready for this kind of adventure, if you're intuition is nudging you, if you feel this deep calling of "now's the time…", check out Launch & Prosper THE NEXT LEVEL.
Let's get this party started,
Caroline
PS: The next time you see this celebrity brand post one of her legendary posts, stop by and say "hi." Tell her that you *see* her hard work and that she's an inspiration. And when that pang of jealousy shows up? Put Jamie down, and raise your glass to her.
Then, get back to work. =)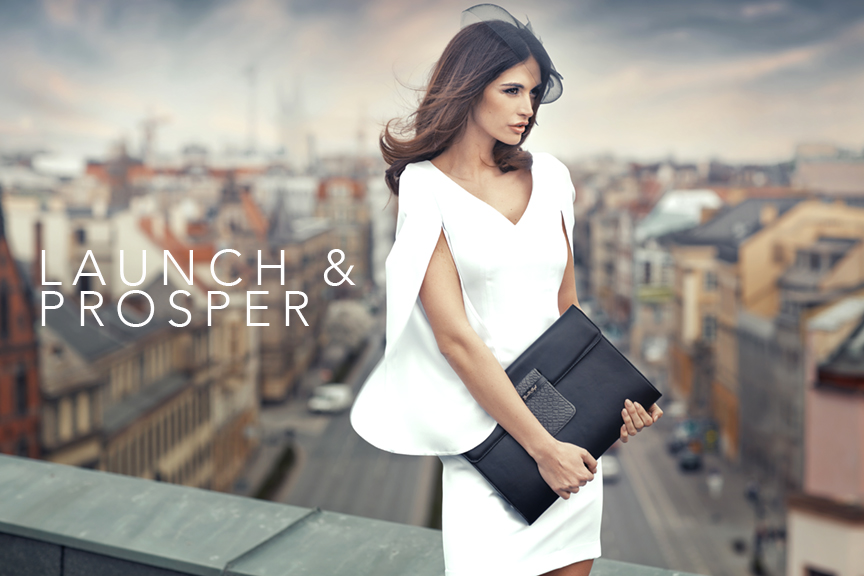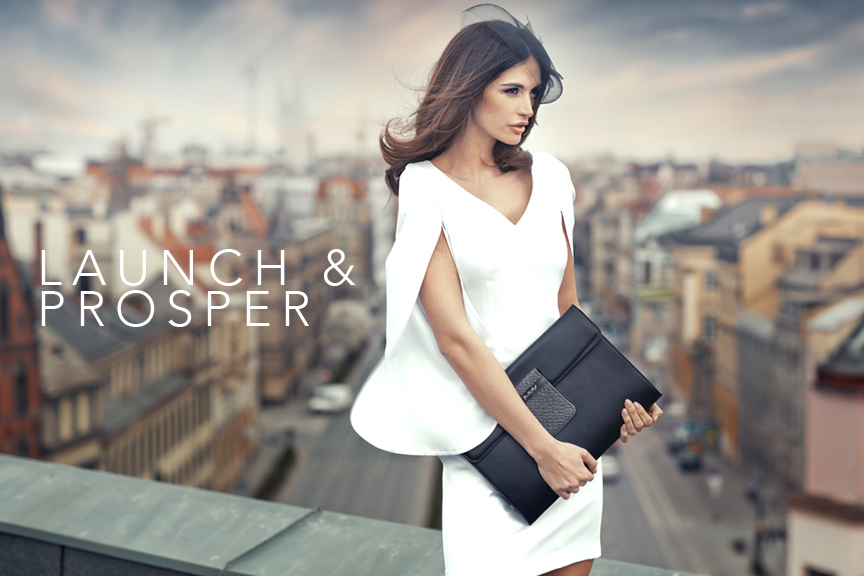 BECOME AN INSIDER JOIN THE LIST
Gmail, Yahoo and Hotmail users: please check your junk for your confirmation email then move it email to your "MAIN" folder.
As a result of my sessions with Caroline, I'm now crystal clear on who my ideal customer is AND I'm crystal clear on the language + copy, branding, marketing & structure of my business & website! — Laura Brandes, Business Strategist for Start Ups laurabrandes.com
Caroline's coaching had a PROFOUND effect on me. I am now more committed to honoring my true desires & to trust that my intuition will guide me on the right path. — Jennifer Young jenniferjane.ca