Last Friday, I woke up with a fresh new idea: the next iteration for a signature program that I'M TOTALLY IN LOVE with.
The idea was SO CLEAR, SO LUMINOUS that it drew me into action, and even though I had planned to take the day off (#FridayFunDay), I couldn't help but rush to my desk and start furiously typing the new sales page.
The AHA moment for this new iteration of my coaching program came as a result of a chat with a friend of mine. I realized that she represents the NEXT LEVEL of clients I'm calling in to work with me.
Now what's interesting is that Launch & Prosper was initially designed to help start-up coaches, holistic practitioners, writers and other service providers create velocity in their business by using "launches" to…
Grow their audience
Grow their email list
Grow their Social Media platform
Grow their community engagement
and
Grow their business in the process
Launching a new program, service or product is a FANTASTIC opportunity to create some buzz for your brand, attract media attention, build trust with your followers, stand out from the competition, position yourself as an expert in your field, get to know your ideal clients on a deeper level and, when the time comes, make a sale.
I get into more details on how my clients and I have used launches to grow our businesses here, if you're interested to read more. I've also created a full podcast episode where I take you behind the scenes of my first online launch.
As I enrolled new peeps in the beta version of Launch & Prosper, I realized that many of the clients that came to me for help in their business were much farther along than I had initially imagined.
Some of them are in the process of writing their first or even their second book (they're definitely not in student mode anymore); they have the credentials, lots of client work under their belt; they're leaders in their field and, most of all, they have a unique expertise they want to share with a bigger audience.
They're also ready to make more money in their business without sacrificing family time. Working more is out of the question; they want to work smarter, and they want better results.
So it made total sense to offer a NEW coaching experience that would fit their unique needs.
And so Launch & Prosper THE NEXT LEVEL was born.
3 hours and 2 chai lattes later, the edited version of the sales page was live on my website.
4 hours later, I was having a glass of champagne with friends (okay 2…), celebrating the power of taking inspired action and in awe at how quickly we can birth something brand new into the world of form when we know how to tap into our intuition.
Now, what enabled me to BANG OUT this sales page (and be so freakin' on point) was that I knew my ideal client INSIDE and out, like the back of my hand.
I knoooooooow her.
I've spoken to her, I've been working with her, I know what she likes, what she wants, where she wants to be 5 or 10 years from now, I know her deepest desires (no, not that, you guys!), I know where she hangs out online and offline, so I know how to reach her…
As I result? Filling my programs has become much more effortless, because I know that what I'm offering is actually something that she wants to buy.
Now, if you're reading this and thinking:
"Caroline, I don't know who my ideal client is! HELP ME!"
Here are 2 things you need to know:
#1 Do a quick check in to see: are you tapping into your intuition to know your ideal client avatar, or are you overthinking it? 'Cause I can promise you that the overthinking mind will complicate the heck out of this simple process to the point where you will not see anything clearly anymore.
#2 Ask yourself: "Have I been hiding behind my computer, trying to figure this out? Or have I been IN THE WORLD talking to people?" 'Cause I can assure you that the best way to figure out who your ideal client is is to talk to REAL HUMAN BEINGS.
Go out there and serve.
Reach out.
Talk to your mastermind.
Talk to your coach.
Talk to your clients.
Talk to potential clients.
Sometimes, clarity comes from a fresh insight, and sometimes it comes from being in the game and TAKING ACTION.
If you find yourself spinning your wheels, book a call with me.
Caroline, XO
PS: If you visit my brand spankin' new landing page, you'll see that there are now 3 ways to work with me:
If you're a business newbie, select Launch & Prosper Startup
If you're a seasoned entrepreneur who wants to level up, select Launch & Prosper NEXT LEVEL
And…
If you're a Three Principles Practitioner, click here to watch the video then book a call with me.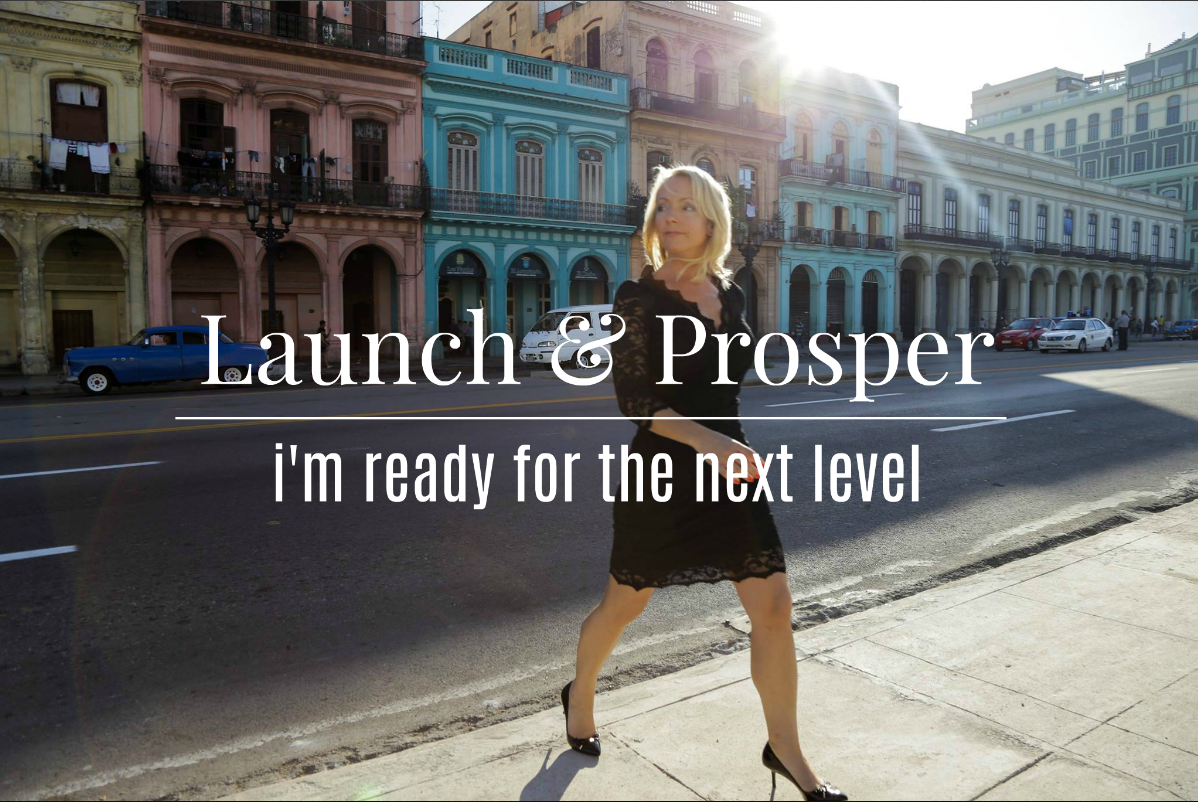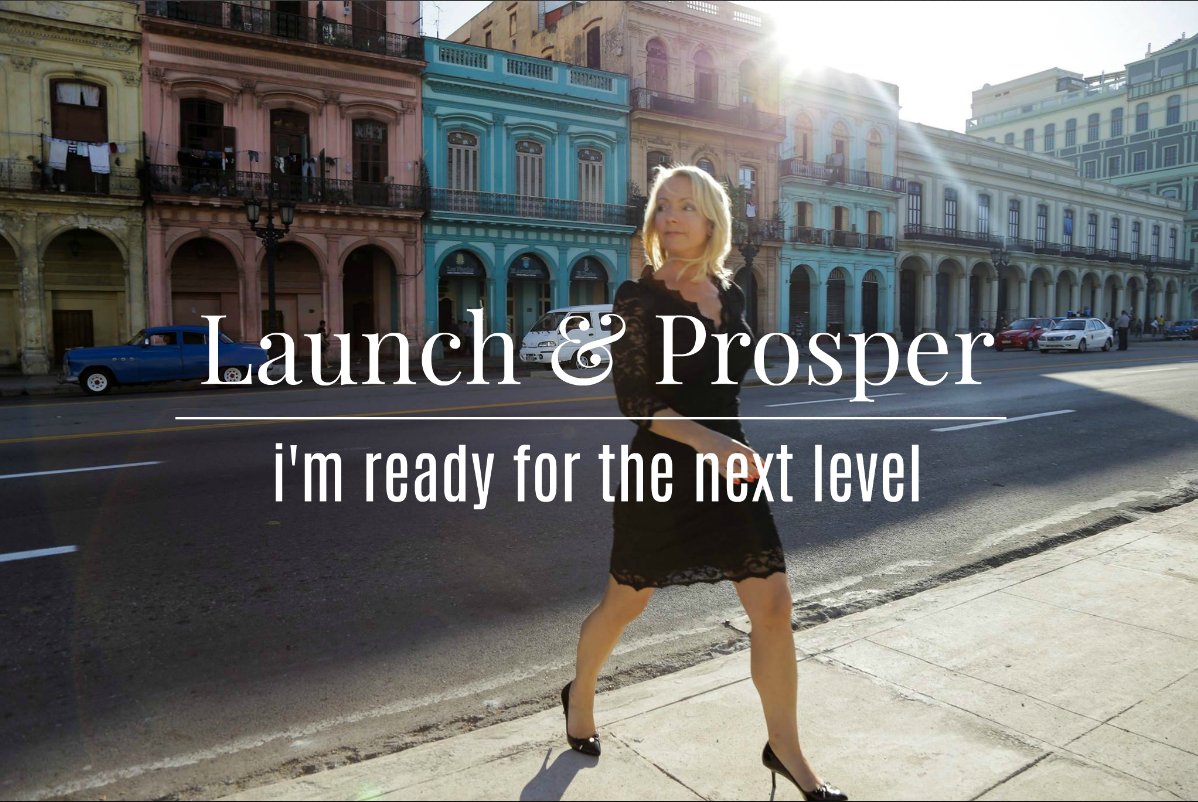 BECOME AN INSIDER JOIN THE LIST
Gmail, Yahoo and Hotmail users: please check your junk for your confirmation email then move it email to your "MAIN" folder.
I truly wasn't sure what to expect, but you certainly delivered everything I COULD have expected and MORE. Your pre-session communication was perfect, and the session was easy, fun, and soooo eye-opening. And your follow-up was flawless. The whole experience was top-notch in every way. — Helen Hunter Mackenzie, creator of the Honey Girl Client Attraction Method helenhuntermackenzie.com
The coaching was paramount in helping me pull from my inner strength & gave me the energy to keep moving forward to achieve my goal. Caroline's wisdom, skill, and professionalism are unparalleled. You're amazing Caroline. — Ana Nunes, Architect & City Counselor