TCFS #52 Up Close & Personal with Intuitive Business Coach Caroline Frenette
In today's episode of Up Close & Personal my friend Kim Kaase turns the mic on me and asks me to share:

My entrepreneurial journey as a fashion designer, retail stores and yoga studio owner and my transition into online business consulting & intuitive business coaching

How to make overwhelm a thing of the past and access a high level of productivity that will surprise you!

How coming across The 3 Principles changed how I view my work and my business

How to harness inspiration as a force to create momentum

The #1 thing that stops most people from creating a successful business
The crucial role of state of mind and its impact on productivity and how the inside-out understanding of the Three Principles can be a huge game changer in our life and business
Enjoy the interview and for more information about Launch & Prosper (Small Group Program) click here.
Caroline
BECOME AN INSIDER JOIN THE LIST
Gmail, Yahoo and Hotmail users: please check your junk for your confirmation email then move it email to your "MAIN" folder.
WHAT PEOPLE ARE SAYING ABOUT
THE CAROLINE FRENETTE SHOW
Caroline is a fresh voice speaking to impact-makers of the Three Principles community, with a valuable and useful emphasis on business. — TheDraz
I love listening to Caroline's podcast! It's business and entrepreneurship from an angle that really resonates with me. Looking forward to more episodes! — Asberck
HOW TO LEAVE A REVIEW ON ITUNES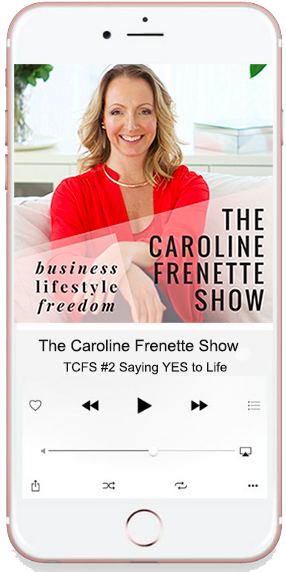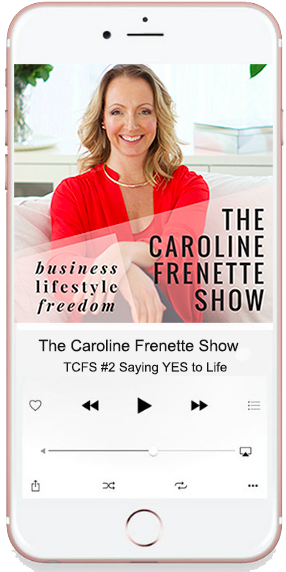 1. Click this link, it will open a new browser
2. Click on VIEW IN ITUNES –> launch application
3. Click the SUBSCRIBE button
4. Click on Ratings & Reviews
5. Then you'll see two options: Click to Rate and Write a Review 
6. Leave your rating (5 stars please!)
7. Write your review and click SUBMIT and you're done!
Thank you for supporting The Caroline Frenette Show!
Let's Connect On Social Media