TCFS #46 UP CLOSE AND PERSONAL WITH THE TABOO COACH KIM KAASE
In today's Up Close & Personal episode with Kim Kaase we talk about:
Daring to explore taboo topics such as sex and divorce
How Kim showed up for a full 30-day FB live challenge to bring the taboo conversation to her community on Facebook
How she loves to say YES to life and takes a challenge FULL ON
How to live for yourself, not others
The Three Principles behind life AND business
How to not let fear stop you from living your great life
Kim's unique genius and how you can find your own unique genius as well
Enjoy,
Caroline, XO
BECOME AN INSIDER JOIN THE LIST
Gmail, Yahoo and Hotmail users: please check your junk for your confirmation email then move it email to your "MAIN" folder.
WHAT PEOPLE ARE SAYING ABOUT
THE CAROLINE FRENETTE SHOW
An inspiring podcast that brings joy to your everyday life and will ignite many insights! When you listen to Caroline you feel like you found a friend, someone that's wants you to flourish and thrive. — Frabro1411
Caroline always provides new ways to enrich my life with joy and delight. — Life is really good
HOW TO LEAVE A REVIEW ON ITUNES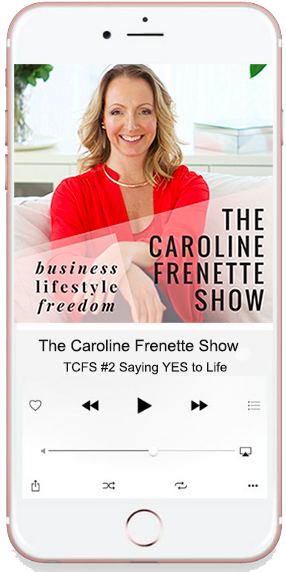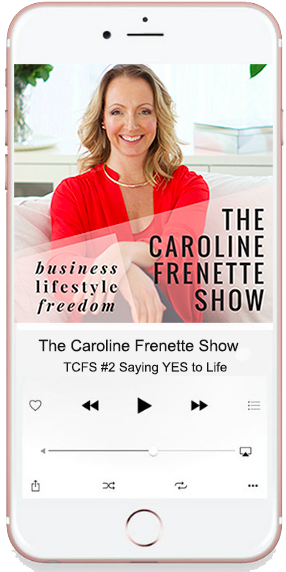 1. Click this link, it will open a new browser
2. Click on VIEW IN ITUNES –> launch application
3. Click the SUBSCRIBE button
4. Click on Ratings & Reviews
5. Then you'll see two options: Click to Rate and Write a Review 
6. Leave your rating (5 stars please!)
7. Write your review and click SUBMIT and you're done!
Thank you for supporting The Caroline Frenette Show!