TCFS #35 Mara Gleason & Friends Talk About One Solution Global
Welcome to another episode of The Caroline Frenette Show, a podcast dedicated to helping leaders, entrepreneurs and world changers develop their business intuition, WAKE UP their inner CEO™ and unleash their FULL creative potential.
In today's episode, I talk to Mara Gleason and Eirik Grunde Olsen, founders of One Solution Global, Dana Arenson and Stacey Levine hosts of the One Solution Cape Town.
One Solution is boldly proposing that we look at world problems through new lens, from the understanding a new paradigm:
There's one invisible problem that underlies every single global issue of our time: a misunderstanding of the human mind. The erroneous belief that our feelings of well-being and security are caused by external forces is at the root of all our current problems. Solve this problem, and you solve all the others.
To learn more about One Solution Cape Town and to purchase a ticket (in person or Livestream) please visit: capetown.onesolutionevent.com
Join us in this movement by sharing this episode carolinefrenette.com/35 and the One Solution website onesolutionglobal.org with anyone you think could be inspired by this movement!
Thank you so much for your support,
Caroline, XO
PS: My journey into Three Principles Coaching has been unexpected and life-changing, you can read about it here: 3P Inspired business Coaching.
BECOME AN INSIDER JOIN THE LIST
Gmail, Yahoo and Hotmail users: please check your junk for your confirmation email then move it email to your "MAIN" folder.
WHAT PEOPLE ARE SAYING ABOUT
THE CAROLINE FRENETTE SHOW
A refreshing approach to entrepreneurship! I love this show – it's so interesting to hear how the three principles can impact so profoundly on business and entrepreneurship. A really useful podcast. — Heather Bears
Great variety of views and guests, each giving their unique take on the real nature of life and thriving not just surviving. — Edinblue
HOW TO LEAVE A REVIEW ON ITUNES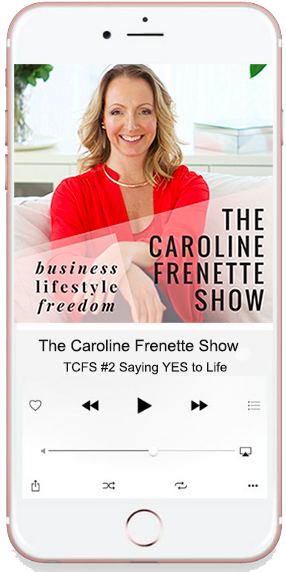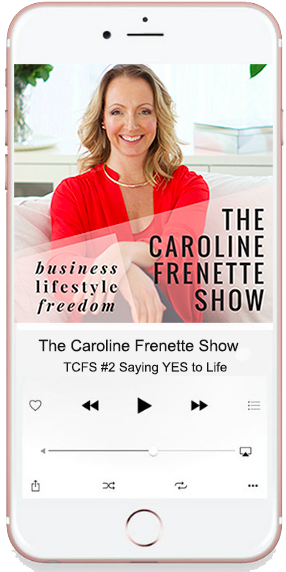 1. Click this link, it will open a new browser
2. Click on VIEW IN ITUNES –> launch application
3. Click the SUBSCRIBE button
4. Click on Ratings & Reviews
5. Then you'll see two options: Click to Rate and Write a Review 
6. Leave your rating (5 stars please!)
7. Write your review and click SUBMIT and you're done!
Thank you for supporting The Caroline Frenette Show!