TCFS #34 Transformative Marketing: The art of making all of your communications intentional and transformative
Welcome to another episode of The Caroline Frenette Show! A podcast dedicated to helping you WAKE UP your inner CEO, develop your business intuition and unleash your FULL creative potential.
In today's episode, we talk about a fresh new approach to marketing: TRANSFORMATIVE MARKETING.
Ever find yourself thinking: "Eeewwww… Marketing is icky", "I just don't like to talk about myself" or "Why don't people see how great my services are and just buy 'em already?!"
If you're an entrepreneur you HAVE to learn to market yourself.
You could be AMAZING at your craft, have the most innovative and transformative service or product in the world but unless people know about it – and know where to buy it – your gifts and talents are going to remain undiscovered and you won't impact the people that need you.
So in this episode, we're going to explore a fresh new way approach to marketing: one that feels uplifting, empowering, honors your value and creates a transformative impact.
If you'd like to support the show by leaving a review follow the simple steps laid out here.
Caroline, XO
BECOME AN INSIDER JOIN THE LIST
Gmail, Yahoo and Hotmail users: please check your junk for your confirmation email then move it email to your "MAIN" folder.
WHAT PEOPLE ARE SAYING ABOUT
THE CAROLINE FRENETTE SHOW
A vital addition to the 3P podcast canon. Caroline is a fresh voice speaking to impact-makers of the Three Principles community, with a valuable and useful emphasis on business. A breath of fresh air! — Thedraz
Caroline highlights aspects of creative businesses and entrepreneurship in this can't miss self-help podcast. Caroline and her expert guests offer insightful advice and information that is helpful to anyone that listens! — Brooke Craven
HOW TO LEAVE A REVIEW ON ITUNES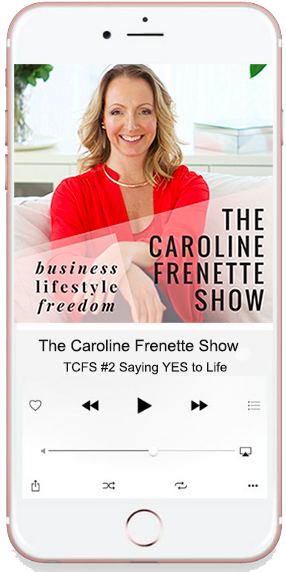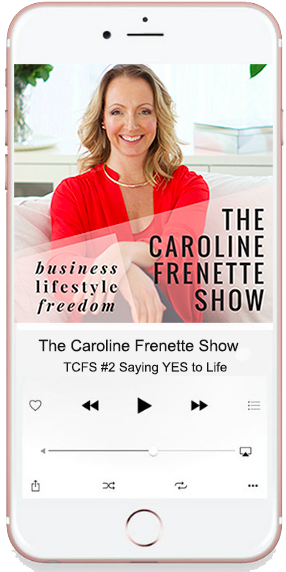 1. Click this link, it will open a new browser
2. Click on VIEW IN ITUNES –> launch application
3. Click the SUBSCRIBE button
4. Click on Ratings & Reviews
5. Then you'll see two options: Click to Rate and Write a Review 
6. Leave your rating (5 stars please!)
7. Write your review and click SUBMIT and you're done!
Thank you for supporting The Caroline Frenette Show!