Welcome to Launch & Prosper
THE NEXT LEVEL
Strategic business design for personal brands who are ready to IGNITE.
You're a personal brand — a coach, writer, designer, stylist, yoga teacher, holistic practitioner, thought leader or expert with a powerful message that could changes lives.
You're gifted and passionate about what you do.
You're innovative, creative and you want a business with Soul.
You're a natural-born leader, an action taker and you like to get in the game, even when it looks a little scary, even when it requires you to get out of your comfort zone.
Your unique perspective on life, healing, writing, well-being, relationships, money…  enables to push the boundaries of what's been done and take an idea to the next level.
Your peers (and clients) are inspired by you and may even call your work groundbreaking… Heck, some might even say that what you're proposing is a total paradigm shift that could be an absolute game changer in your field and for the world.
You're a master at your craft and one thing's for sure: your clients get results.
You love working one-on-one yet you have a burning desire to reach more people and to share your message in a bigger way.
Maybe you have a book in you (maybe even 2) or a phenomenal idea for an online program that could help you reach more people and serve on a bigger scale.
You're already making good money but you'd like to work a little less and enjoy the fruits of your labor a little more…
Frankly, you feel like you're sitting on a gold mine of ideas and you need help mining + packaging them in a strategic way that will scale your business to the next level.
But the things that will move your business forward (like working on your book) mean that you have less time for revenue-generating activities. Slowly but surely, your client docket empties leaving you having to scramble to keep up the pace and the monthly income you're accustomed to.
And because your business revolves around you — you ARE the brand after all — when your kid gets sick or you injure yourself in a hot yoga class or life throws you an unexpected challenge, everything in your business halts.
You know, deep down, that dramatically increasing your income (and dramatically decreasing your working hours) will require you to do things differently. So you're ready to BOSS UP and make the necessary changes that will enable you to reach your goals long term, because you're in this game for the long haul.
Your next step in up-leveling?
Is not only to hire the right people to help you package your genius in a way that will have the biggest impact on your business (and your clients) and streamline the way you do business so you can be more effective, more focused and create better results but most importantly, it's about up-leveling WITHIN.
Because it all starts with YOU seeing fresh new possibilities and stepping into the energy — having the right mindset so to speak — so that you can create what you deeply desire.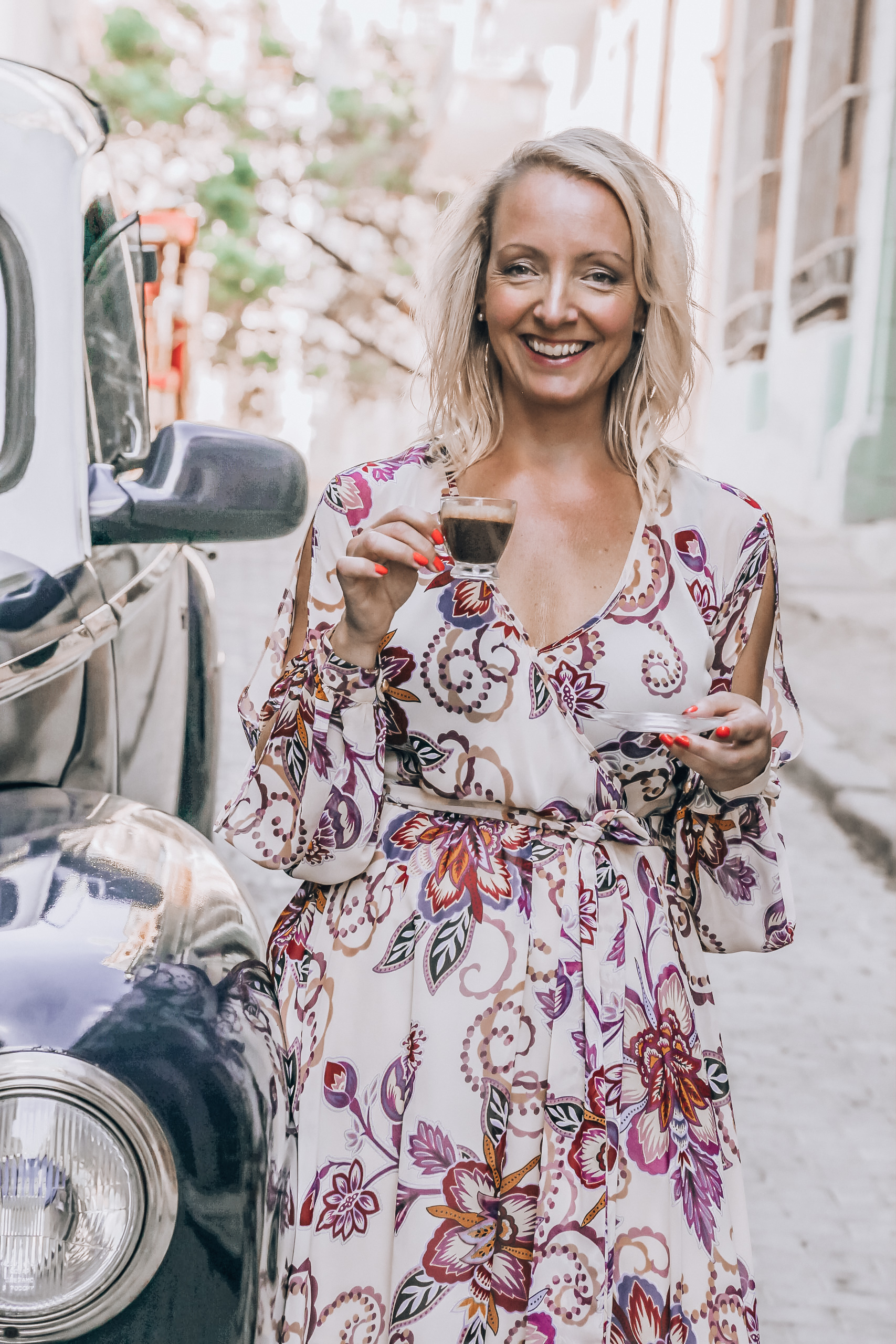 I'm Caroline, an entrepreneur for 15+ years with successful businesses both online and offline. I'm an intuitive business coach & online strategist and I'm passionate about helping women WAKE UP their inner CEO so they can create a THRIVING business without the usual overwhelm or stress.
I hold 4 different coaching certifications, the most recent one being a certified Advanced Transformative Coach (a.k.a Supercoach) and after 4 years of working with hundreds of women from around the globe, I've seen firsthand the power of transformative coaching and what the understanding of the Three Principles can do for my clients.
When you work with me you not only get my 15+ years of experience as an entrepreneur and business owner but you also get access to my best resources and my allies. My approach is very hands-on, so when you work with me, you get my undivided attention and custom-designed strategies for your own unique needs.
(No two clients are the same, so why would I give you a hand-me-down plan? Nope, not with me.)
One of the most important things for me is to honor my clients' voices, desires, personalities and their unique visions of life. I won't fit you in a business box and certainly won't force you to adopt strategies that don't uplift you, excite you or serve you on a deep level.
(I'm a Transformative Coach, remember? The basis of my work is to help you grow and expand beyond what you think is possible, to help you unleash your full creative potential, to invite you to step into the GREATEST version of yourself and to become the unstoppable powerhouse you really are.)
Launch & Prosper The Next Level is an invitation to step into the space where magic happens, to open up to new possibilities, to fresh new thinking about your business and best of all, to flow in harmony with the magic of life.
You'll learn how to access the incredible resourcefulness that lies within you and to channel it powerfully in your beautiful business.
'Cause that energy within you? Your unique genius, your wisdom, your intuition, your all-knowing Self? It holds the key to your magnificent life and I'm simply the guide that will help you go back to that force — that inner power — again and again, as you confidently take bold steps to create the most magnificent expression of your business.
MORE ABOUT LAUNCH & PROSPER
Look, there's a ton of information out there about how to grow your business, and if you're like most ambitious entrepreneurs I know (ahem, present company included), you've probably invested in quite a few courses and programs hoping to find the missing link —THE KEY— that would finally bring all the puzzle pieces together.
The truth is that the door to your success will not open with "one magical key."
There's no such thing as "proven" formulas, blueprints or step-by-step systems that can guarantee your success. Anyone who promises you that is leaving out crucial elements — mind you, probably unintentionally. But the fact is that most gurus' successful businesses are built on selling their "secrets to success".
And after 15+ years as an entrepreneur online and offline, I can tell you without a shadow of a doubt that there are no secrets to success — just a combination of elements that, if effectively paired together, will eventually tip the scale in your favor IF you stay on your path and take consistent action.
If you're just starting out or currently revamping your business, and you're thinking, "I don't have YEARS to figure this out" or "Am I even on the right track?" or "Am I ever going to succeed at this?", you should know 3 things:
#1 The entrepreneurial path is one of learning, so be prepared to invest in yourself if you want your business to grow to its full potential. Honestly, there's no straight path to success. Entrepreneurship is a beautiful creative journey of testing and trying things out, sometimes falling flat and other times winning big. The trick is to have fun ON THE JOURNEY.
#2 Success doesn't come overnight, unfortunately. And frankly? You'll have a better chance of succeeding if you're in it for the long haul. It takes dedication and vision to take the seed of an idea and nourish it to full bloom. And it also takes time.
*This does not mean, however, that you can't set up your business to be profitable from day one or that you can't generate great money in the first year.
This is where the 3 Pillars of Business Growth come in: You'll learn how to look at your year from a bigger, more holistic perspective so you can spot the low-hanging fruits and generate income quickly as you work on mid- and long-term projects that will flourish and prosper throughout the year.
#3 The good news is that you can shortcut some of the work by leveraging the experience of trustworthy allies who'll share their knowledge and wisdom as they guide you on your entrepreneurial journey.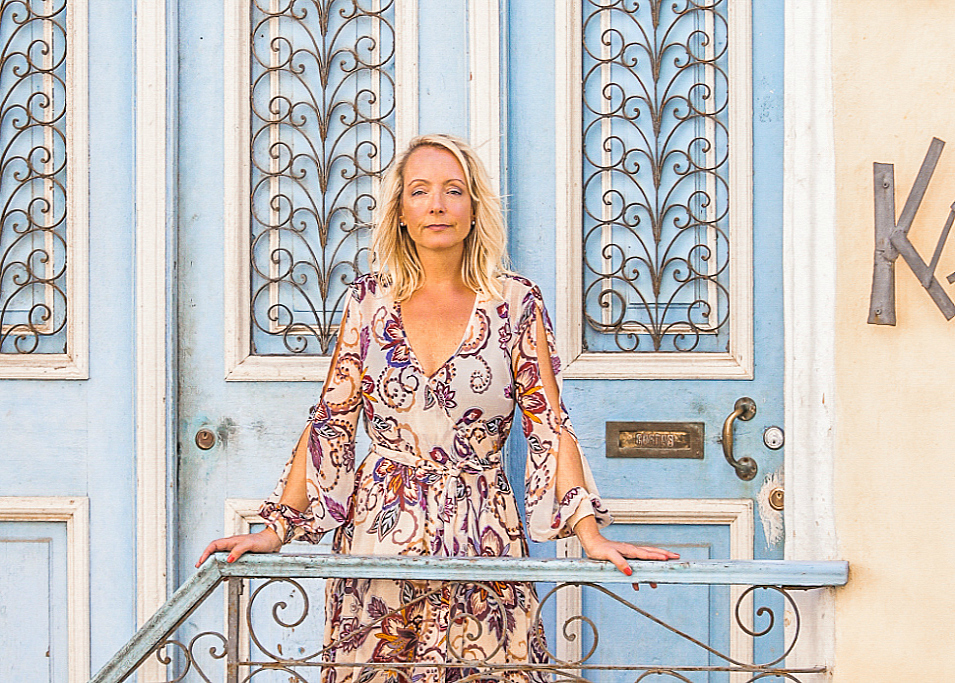 You don't have to do it alone. In fact, doing it alone is the reason it's taking you so long to reach your goals because figuring things out on your own has its limitations. We all have blind spots, get caught up in overwhelm (and fear and doubts) from time to time, and lose track of the big picture of what we really want to be up to with our business.
For the last 4 years, I've tested the systems, blueprints and strategies in my own and my clients' businesses, and I've come to see – again and again – that the best strategies in the world won't work UNLESS you have the ability to operate from a clear state of mind, from inner strength, from inner confidence and, most of all, with the capacity to access your unlimited creative potential.
That's why my coaching is unique and twofold:
First and foremost, in Launch & Prosper, I'm going to show you how you can WAKE UP your own inner CEO™: the entrepreneurial Spirit that is the true unstoppable FORCE behind any successful venture.
Second, we're going to design the right strategies that will create the most velocity and best results for FOR YOU and for YOUR business model.
These strategies are custom-designed for each of my clients, always keeping top of mind their own unique needs and where they're currently at in their business. (The same strategy won't work in a start-up phase as in a growth phase.)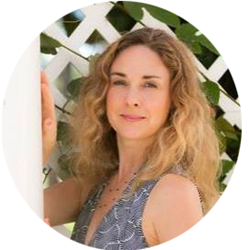 "The nudge I needed to take the leap!"
I was attracted to
Launch and Prosper
because I knew it was a different approach to launching. I wanted to learn new launch strategies yet be supported in following my own guidance in the process.
One of the things I loved most was Caroline's intuitive explorations, they helped me gain insight and clarity about myself, my projects and my business.
I wouldn't have launched Radical Abundance if I hadn't enrolled in Launch & Prosper, it was the nudge I needed to take the leap!
I've done online classes in the past, yet nothing with the kind of reach that I achieved after taking Launch and Prosper. I'm so grateful that I took the program.
Caroline helped me get focused, and orient my attention in one direction instead of a dozen different directions.
As I write this, I'm successfully teaching Radical Abundance to a group of happy students! I'm so thankful!
Kathy Jones Williams — Author & Creator Radical Abundance meetkathywilliams.com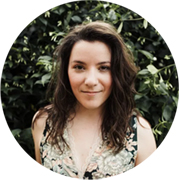 "Caroline really delivered above and beyond anything I could have imagined!"
I loved the sense of creativity and ease that Caroline brings to business building.  
Love Your Business
seemed playful and intuitive, but grounded in practical application, so it felt really aligned with how I want to approach my business.  I was seeking clarity and direction from the heart balanced with strategic positioning, which is exactly what makes Caroline's coaching so unique and powerful.
So many doubts have simply dissipated through deepening my understanding of The Three Principles.  I no longer feel like I have to "work" on myself and forcefully change my thoughts and beliefs in order to create my desired results.  Operating from a clear state of mind has created spaciousness within me through which insights naturally arrive with ease. I ride the wave of inspiration rather than motivating myself to swim against the current.
As a result of Caroline's program Love Your Business, I've developed the framework for a beautiful signature offer that feels like a creative expression of who I am —  who I have always been and I've written a sales page that clearly expresses the power of the journey I am offering to my clients.  I'm consistently putting myself out there, connecting with the women I'm being called to serve, which helps me understand what they are struggling with, what they are seeking and how I can best support them.  Actually being in the conversation with them has cleared up so many questions that had been floating around in my head and it helped me realize I was looking in the wrong places for the answers. I was able to pivot my positioning and clearly see who I am actually being called to serve, instead of following my "little ego mind" down a dead end path.  I started using Facebook Live for the first time and realized how natural it feels for me to connect with people that way.  I've revamped my website copy to clearly express my message and speak to the hearts of my ideal clients.
I'm finally learning to trust my intuition and apply it in really practical ways, rather than always second-guessing myself when it comes to business decisions or making it more complicated than it has to be.
One of my biggest "a-has" was to realize that business building can be simplified and streamlined when approaching it from a playful, creative, clear state of mind.  By allowing my intuition to guide me through the process, I can apply a strategy that feels good to me and true to my heart.
I love my business!  I feel like my business is a divine expression of my inner light —  the light I can see so clearly now from this innate state of well-being.  And through my business, I get to pass that light on to others! It was like coming back home to myself after drifting out to sea for awhile.
Caroline helped me find my grounding and see myself, my business and my life with fresh eyes.  I wanted to give my business a solid foundation, rooted in my heart and strategically positioned in the market so as to set myself up for success from the beginning, and that's exactly what Caroline has delivered through Love Your Business.
I'm honestly struggling to think of a way to improve the experience…Caroline really delivered above and beyond anything I could have imagined!
— Lainey Prendeville Crawford, Creative Coach & Voice Liberator at laineycrawford.com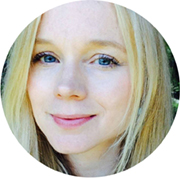 "I have gold to share, and I am going to share my gold my way, with far more ease and freedom because I am no longer concerned about trying to please people."
As a result of
Launch and Prosper
I narrowed my niche by accessing my intuition in ways I haven't done before, grew my mindfulness studio and created a clear program for children and I even launched my website. I also built momentum in my community for my work, created a multi-week local course for mothers and grandmothers and I partnered with my local Habitat for Humanity and Women's Shelter to provide services for women and children (a surprising outcome).
I've learned to say yes to opportunities before I am crystal clear on where they are headed. I'm more open to the process to be messy and to take a step at a time.
It is now natural and easy for me to speak with clarity and confidence with people about my work, my projects, and my vision for women and children. Because I've narrowed my audience and message, I'm more clear in my speaking and writing. I've also noticed a wellspring of fresh ideas for my business that came as a result of niching.
One of my massive breakthroughs was realizing that I do not fit "neat and tidy" into any group or circle and that I'm likely going to disappoint people in every direction and it's ok. I'm no longer going to do my business or my life according to the perceived expectations of my religious upbringing, my family, my friends, the 3P world, or my many mentors. I have gold to share, and I am going to share my gold my way, and with far more ease and freedom because I am no longer concerned about trying to please people.
And this is only a fraction of the clarity, confidence and insight I gained during our three months together…
Caroline was fully present with us and laid everything she knew on the table for us to access. I liked the fullness of her giving of her skills, expertise, ideas, and intuition. She used all of her resources to help us and didn't limit herself to a particular paradigm in your sharing.
Thank you again for sharing your incredible wisdom, expertise, heartfelt encouragement, and playful passion, Caroline. I thoroughly enjoyed my participation in Launch and Prosper, and really enjoyed every one of the women in our group.
Melanee Evans — Mindfulness Coach for Mothers & Children