I did it. I graduated (yet again) from Supercoach Academy, this time as a certified Advanced Transformative Coach.
Weeeeeeeee!
My 10 days in LA were filled with celebrations, hugs, laughter and, yes, tears. Lots of them.
One of the most touching moments for me was when I got to spend one-on-one time with my teacher/coach/mentor Michael Neill and fellow Supercoach Barb Patterson where they shared their vision for me and my future. #gettheboxofkleenex
I talk about the profound experience of being witnessed and opening up to receiving a shower of love and appreciation in episode #15 of The Caroline Frenette Show. It's pretty powerful.
In the last 4 years, I've invested over $100,000 on coaching certifications and graduated from over 40 business trainings.
As my dad would say, I finish what I start, and it's been paying off. Nicely.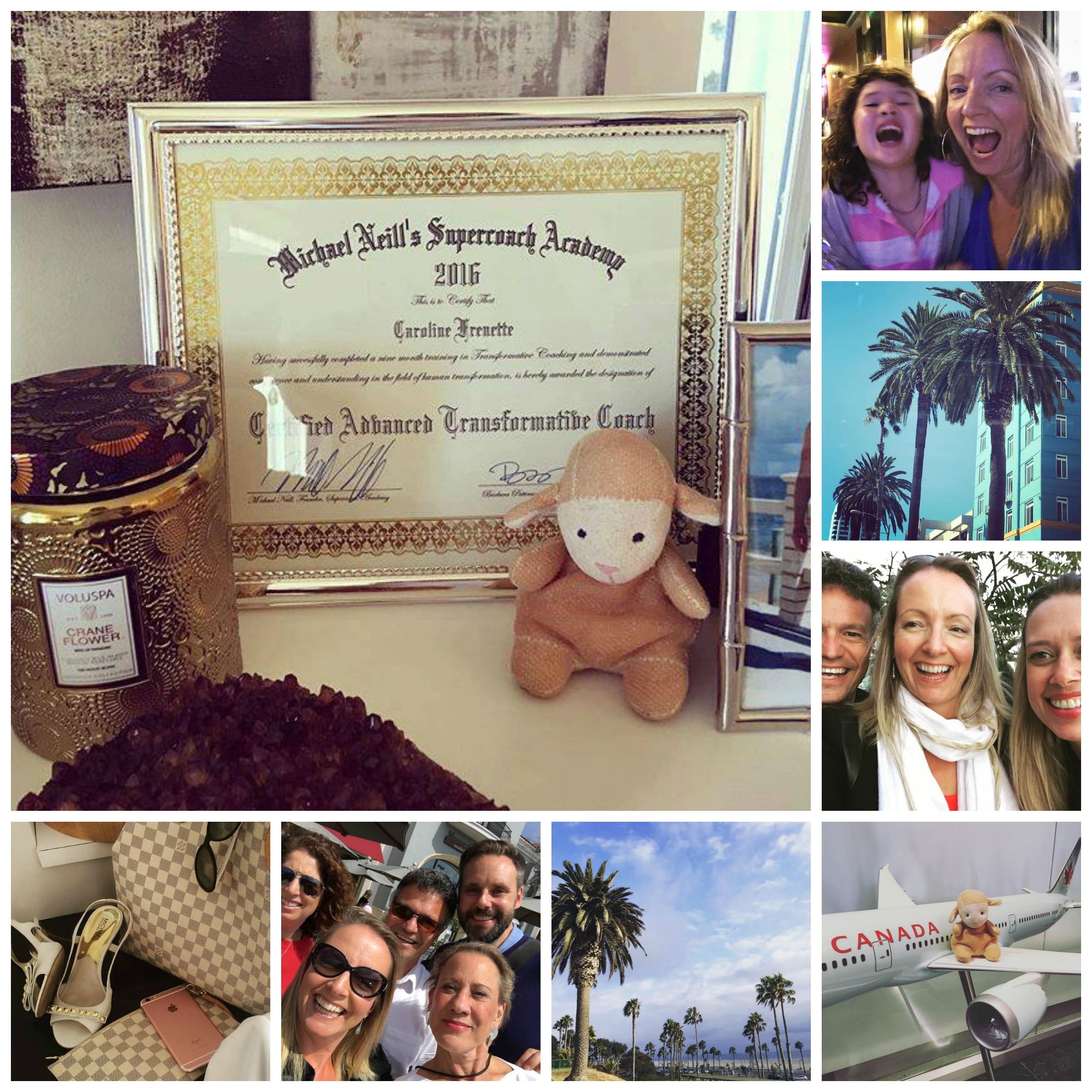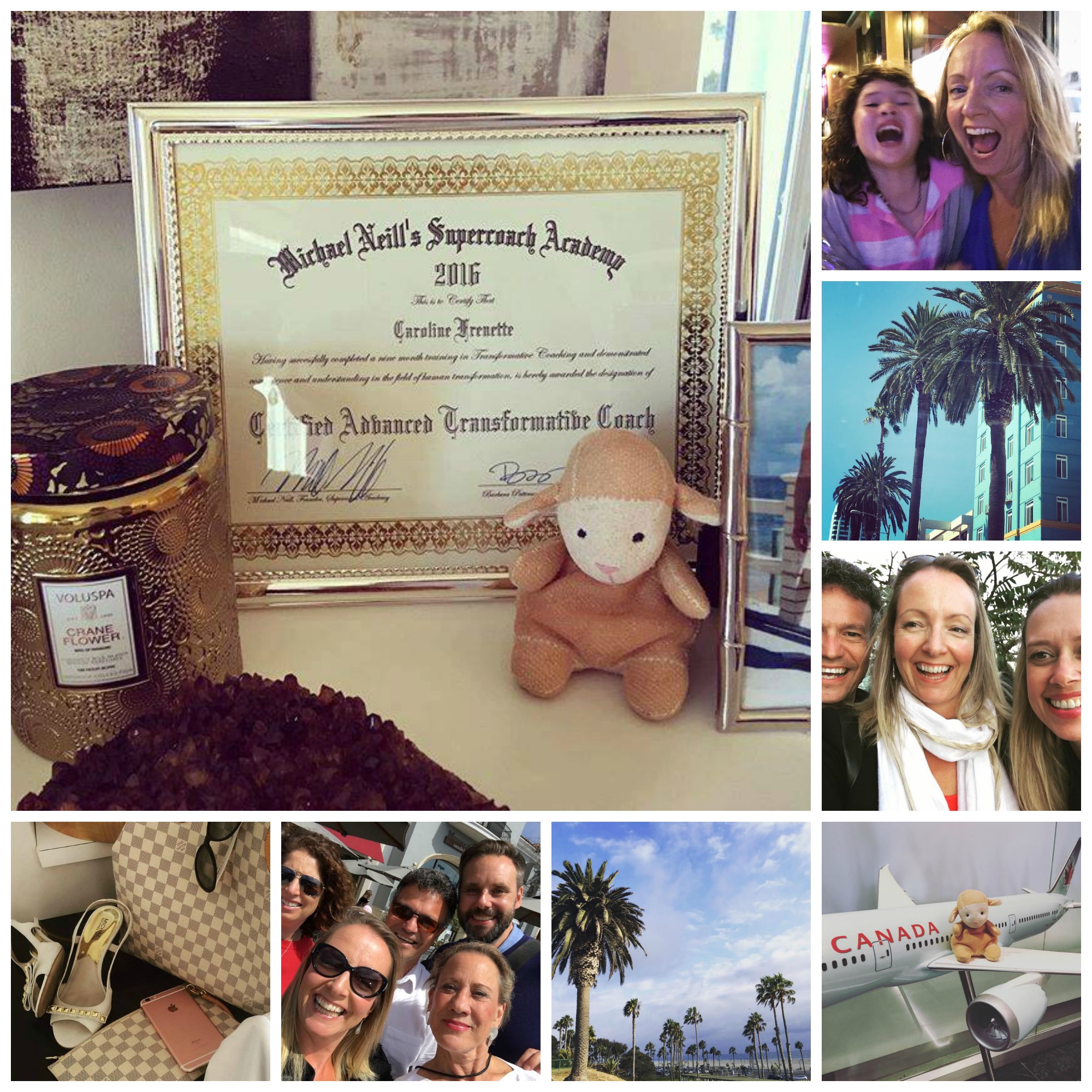 This li'l certificate in a glossy silver frame represents many many (many, many…) hours of exploring the human mind + how to unleash the powerful creative potential that lies within each and every human being.
It also represents countless hours working one on one with incredible clients, masterminding with the advanced track, and critical reviews from my coaches but also 4 intensives that took me around the globe to meet precious new friends that have touched my heart on this journey of learning and transformation.
In a world where a coaching certificate can be bought online for $99 (or be found in a box of Cracker Jack), where everyone and their grandmother can call themselves a coach – even though they have no professional training whatsoever – and too many call themselves business coaches – even though they've never had a business – this Certified Advanced Transformative Coach certification means, if nothing else, that I got to work with one of the best coaches in the world, learned from great leaders of the Three Principles community and got to hang out with some of the most loving and openhearted people on the planet: the Supercoach family.
Interestingly enough, I'm not attached to the flashy titles one gets with such high-level trainings, nor do I really care about the "paper."
My main goal is to bring transformation to my clients and to be a kinder human being.
Everything else is icing on the cake.
Caroline, xo
PS: If you have left a review of The Caroline Frenette Show on iTunes, THANK YOU, and you'll want to tune in to episodes #15, #17 and #19 to see if you're the winner!
BECOME AN INSIDER JOIN THE LIST
Gmail, Yahoo and Hotmail users: please check your junk for your confirmation email then move it email to your "MAIN" folder.