Have you ever wondered what makes you amazing at what you do?
What your unique genius is?
What IS the invisible essence —  the invisible force —  that enables an artist, photographer, designer, stylist, writer, coach, wedding planner, cook, mother, gardener, leader…to do what they do best and make it look…effortless?
If you dig a little, go below the surface, you'll see that their genius lies in their ability to…
See the magic and beauty in everyday life…
Make someone feel exquisitely beautiful…
Find the perfect words to express what's in their heart…
Be fully present and listen so deeply that the other feels heard…
Lead with such Heart & Soul that a movement arises…
Infuse life into a work of art…
Transform the ordinary into the extraordinary…
Uplift, ignite, inspire…
Love and nurture back to Self…
That kind of magnetic genius doesn't come from hard work.
It's organic. Powerful. Innate.
If you think about it, you'll notice that your unique genius has always been part of you. It's part of the essence of who you are. You were…born with it.
It's a natural propensity.
It's simple, beautiful, effortless, easy. It comes naturally.
Have you ever noticed that you almost never have to summon your unique genius? It's always there, in the background, influencing your choices, your actions, your decisions. Like an invisible force directing your life…
The problem with our own unique genius is that it feels so close to home that we sometimes forget it's…genius. We take it for granted. We don't think it's anything special. So we need other people to remind us of it.
We can forget our genius from time to time; it gets buried underneath the noise of the overthinking mind. That's something the ego is really good at: it'll make you believe that you don't have what it takes, that you can't do this, you're not that special, that maybe this was all just a big mistake after all. "How dare you? You're not good enough, you can't do this." it will say.
But that, is just a trick of the mind.
In fact, that's the genius of Thought: it LOOKS real. But really? It's a well-executed illusion. Kinda like when you totally lose yourself in a really good movie, and, for a split second (or a full hour), you forget that this isn't real…that you're sitting in an IMAX Theater with really good sound and 3D effects.
The good news is that, as conscious beings, we have the ability to WAKE UP and SNAP OUT of the illusion of Thought.
This awakening instantly parts the clouds of noisy thinking, the uncomfortable feelings dissipate, and clarity comes back. We find our bearings again, and we realise that our genius was always there, waiting for us to wake up to the truth of who we really are: Divine.
Because your genius is an expression of Divine Intelligence —  did you know that? (That's why it feels effortless, by the way, and you don't have to manufacture your genius. You just have to uncover it.)
And here's the thing:
Since your genius is sourced from the Divine, it can be expressed in infinite ways and in ANY areas of your life. Including in your business.
Genius, right?
It's not limited. (If you think it is, you've fallen for the limitations —  the tricks —  of your lil' ego mind.)
Therefore, this inner genius —  this energy of potentiality that lies within —  can be channelled to create absolutely anything, including a wildly successful business, out-of-this-world clients, an infinite supply of money, and incredible, life-changing opportunities.
This genius can be channeled as you…
Write your best-selling book (even if you don't consider yourself a writer)
Organize your finances to support your ideal lifestyle (even if it looks like there just isn't enough)
Cook a decadent meal Nigella Lawson-style (even if a soufflé is usually achieved after years of mastery)
Plan the expansion of your empire (even if you're currently a Solopreneur)
Re-structure your business for greater levels of freedom and prosperity (even if you're trapped in the day-to-day operations)
Boldly make the changes you need to make to live your dream life NOW. Not later. (Even if it looks hard and the temptations to get you off your path abound. Damn that soufflé.)
So let me ask you this:
What would your life, your business, your relationships, your finances look like if you allowed yourself to channel the infinite wisdom and potentiality of your inner genius more freely? If you trusted it, honoured it?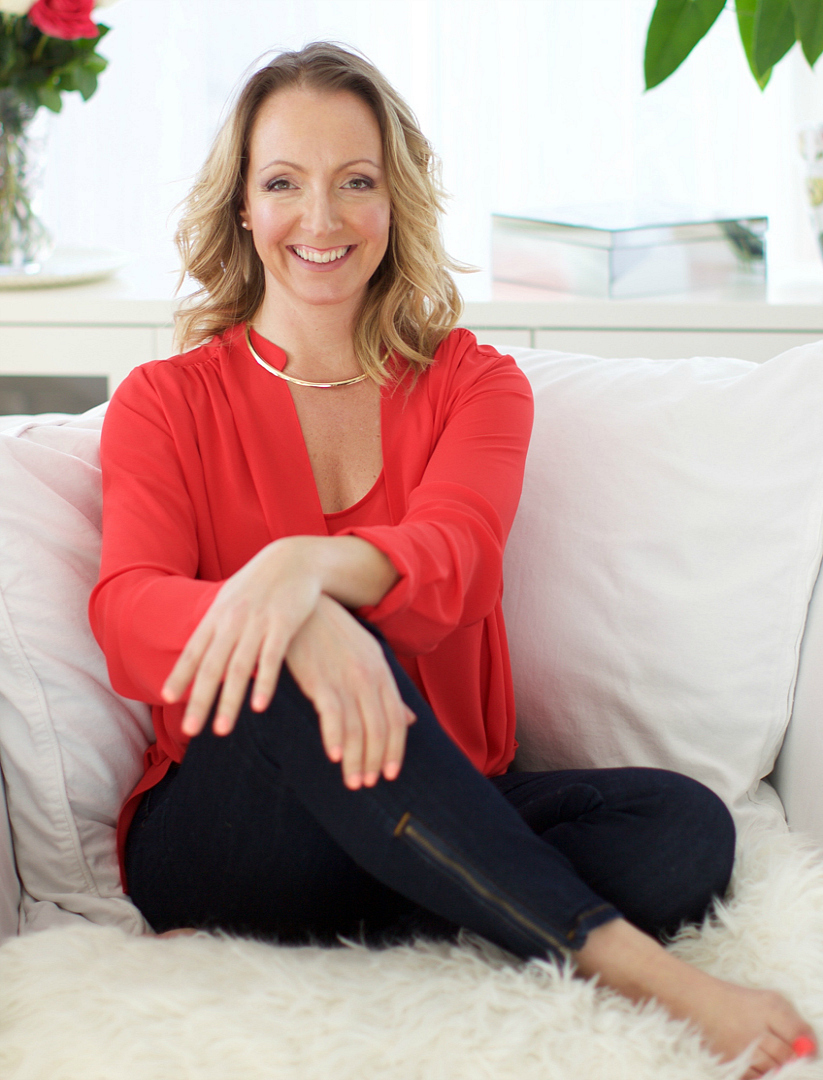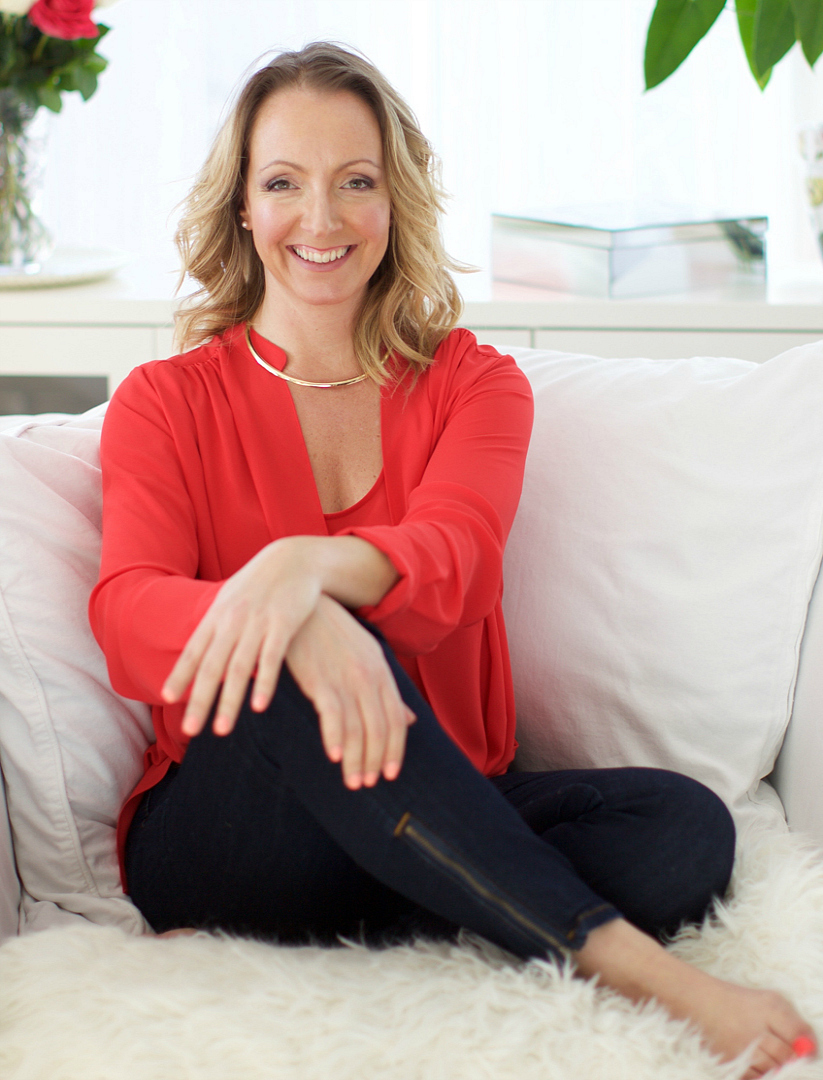 If you knew that your own unique and beautiful genius is THE KEY to your success, would you unleash it fully?
Would you give yourself permission to be fully you? Uncensored, provocative, sexy? Creative, bold, unapologetic?
How would this impact your clients? Your finances? Your branding? Your social media presence?
Would you emerge from behind the curtain and step into the spotlight?
Would you dare to shine bright and go for your wildest dreams?
If your inner genius is yearning to play a bigger role in your business — yearning for a bigger impact, for more joy, more money, more freedom, more fun! — check out my coaching packages.
Cheers, to your incredibly powerful genius.
Caroline, XO
PS: To inquire about my masterminds, a custom designed one-on-one coaching experience, Thee Principles inspired business coaching or online business consulting, click the button below and we'll set up a call. 
I'm pretty lucky to be working with some amazing women (and occasionally men) who are up to pretty cool stuff in the world.
One the biggest threads my clients have in common is their desire to impact their clients, community and the world in a positive way.
My clients are thought-leaders, visionaries, creatives, innovators, impact-driven entrepreneurs and stay-at-home moms with a wealth of knowledge, experience and a unique message burning to be shared.
My clients hire me not because they need help or they need "fixing." My clients are powerful, creative, and smart, and they can pretty much figure anything out. But they recognize that blind spots are well, blind, and that being in conversation with a coach is a great way to make the invisible…visible.
If you are considering hiring a coach — not someone to tell you what to do or to hold your hand but a trustworthy, non-judgmental ally with a no-BS approach to business-building — a coach who will have your back and invite you into a transformative space where you'll unleash your full creative potential as well as point out opportunities that are staring you right in the face (yes, I'm slightly psychic, and I tend to *see* hidden gems that are waiting to be mined) — then read on to see if any of the description below sounds like you…
You want to have fun in your business, to create space for your inner genius to be unleashed and for your wisdom to be the guiding force in everything you do.
You want to get out of your comfort zone, because you know that nothing happens over there. The rewards, the leaps and the bounds await you at the edge of fear and discomfort, and you're willing to go there with a trustworthy guide.
You get excited at the thought of taking on challenges that push the limits of what you think is possible.
You see the value in investing in yourself and your business. You know that a coaching relationship is an amazing vehicle for growth.
You light up when asked thought-provoking, challenging questions.
You feel called to have transformative conversations that trigger insights, that have the power to shift your entire consciousness and your view on life and show you what is truly possible for you in your business.
You understand that, to make the most out of your coaching experience, you have to be willing to show up fully, open to seeing and hearing something new, to questioning what you've been taught, to thinking in fresh new ways and, most of all, to letting go of old beliefs that are holding you back.
You know that taking consistent inspired action in between sessions is key, as is being accountable to yourself, honoring your word and acting on it.

You're a go-getter. You have big dreams and big goals, and you won't apologize for it. You're also an action-taker, and you won't allow yourself to stop or stay stuck when your fears try to derail you. Nor do you have any interest in buying into your or other people's drama.
You would say that you're pretty intuitive — maybe even super intuitive — but have yet to really fully follow your wisdom's guidance in your business. You'd love to trust your inner voice a little more and allow her to show you a new way to operate in your everyday life.
You're not looking for a guru or someone who will give you all the answers. You know that YOU have the answers within — but you wouldn't mind a partner, a guide, a cheerleader who'll remind you of your genius, your GREATNESS and amazing potential, especially when shit happens or life "gets in the way."
You've been on the path of personal and/or spiritual development, and it has served you. But you're questioning if there's something missing from the whole "LOA" thing and the "raise-your-vibration-think-positive-rah-rah" movement. You know there's more to business than visualization, vision boards and "manifesting"; otherwise, everyone using those techniques would succeed, and they don't. You've heard me talk about The Three Principles on the podcast, and you're getting a sense that this understanding may very well be pointing to something radically different than what 99% of the self-help world is talking about….
One thing's for sure: you're so over the "woo woo" coaches who promise to heal your past life's wounds or shift your "energy blocks." You're looking for someone with a strong blend of intuitive YET practical wisdom, a no-BS, down-to-earth approach to business-building.
You're not seduced by shiny promises of "proven systems." You get that there are no "magical blueprints" to creating a successful business or overnight success.
Yet, you feel that you're sitting on untapped potential, and you want, more than anything, to unleash it and channel it through an IMMENSELY successful business venture. You feel that you've been "hiding" for too long and that it's time to get in the game, even if it's feel a bit scary.
You're done with the hustling, the stress, the anxiety and the overwhelm. You want to bring more flow and ease in your life and business.
You appreciate honesty and don't get offended at the occasional curse word. 🙂 You understand that my feedback comes from a place of love, a desire to see you succeed and my unwavering commitment to serve you in a way that will challenge you to move past the limitations of the ego mind and into your highest potential.
If you jive with what you read so far and feel a strong intuitive "YES!", the next step is to book a call to learn more about working together.
You can also check out my current coaching programs here.
Investing in coaching with Caroline is the best thing I've ever done for my personal growth and for my business. — Brigitte Corbeil, Author & Creator of Soulstyling.com
I felt on top of the world after each session! — Sara J. Sanderson, founder of The Heartist Movement
I've done a complete rebrand of my website and re-designed my offerings to better serve my new target audience. And surprisingly, I started to communicate my message in a brand new way: using Facebook as my platform and doing FB lives, which I had never done before! — Kate Adey, Leadership and Transformation Coach for Busy Working Parents kateadey.co.uk