Hi, I'm Caroline. I live in the Eastern Townships (that's in Quebec, Canada) with 5 adorable fur babies (2 Schnoodles, one Shipoo and 2 very furry cats) and one amazing fiancé.
I'm a certified Advanced Transformative Coach® (a.k.a. Supercoach) and the luckiest woman in the world because I get to work with creative entrepreneurs, leaders, visionaries and people who are committed to making the world a better place.
I'm also the host of The Caroline Frenette Show (a podcast you'll find on iTunes, Stitcher and Google Play), the creator of the 12 week online program from Broke to Blissfully Booked™ (currently writing the book version of this course) and I'm the founder of The Insight Mastermind, a virtual hangout for high-achievers who thrive in the company of like-minded Soulpreneurs.
I've been an entrepreneur for 15+ years, a coach and consultant for 4, and after working with hundreds of entrepreneurs and leaders from around the globe I've come to see that the only thing we EVER come up against is our own thought created limitations.
So I've dedicated my career, my coaching and my work to sharing the inside-out understanding of The three Principles while having as much fun as possible doing it!
If I was to sum up in 3 words what I'm up to these days I would say: impact, grow, prosper. Oh, and FUN.
Looking forward to connecting with you,
Caroline, XO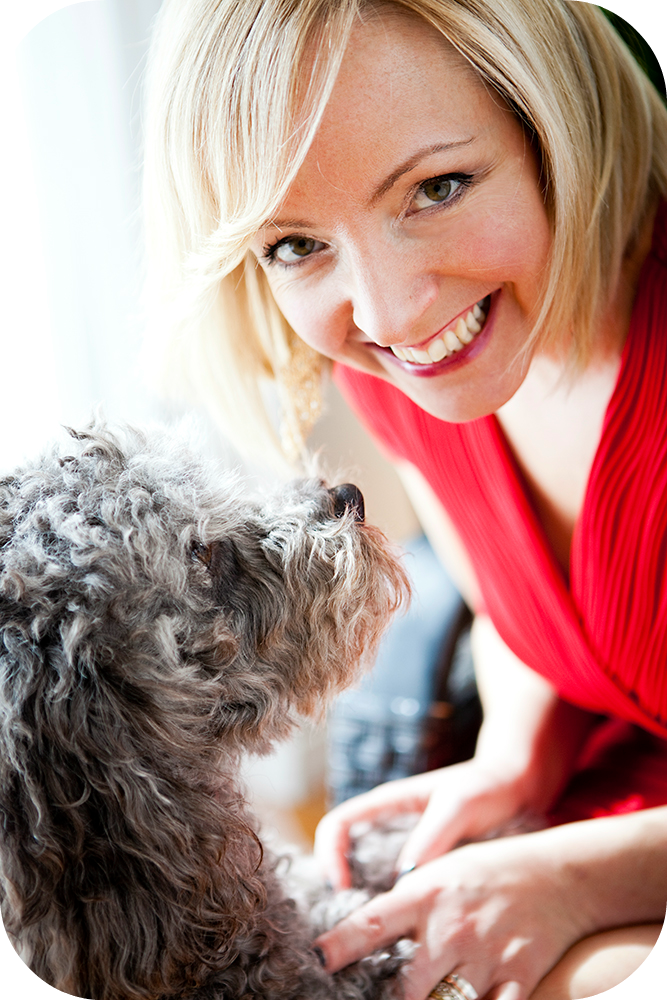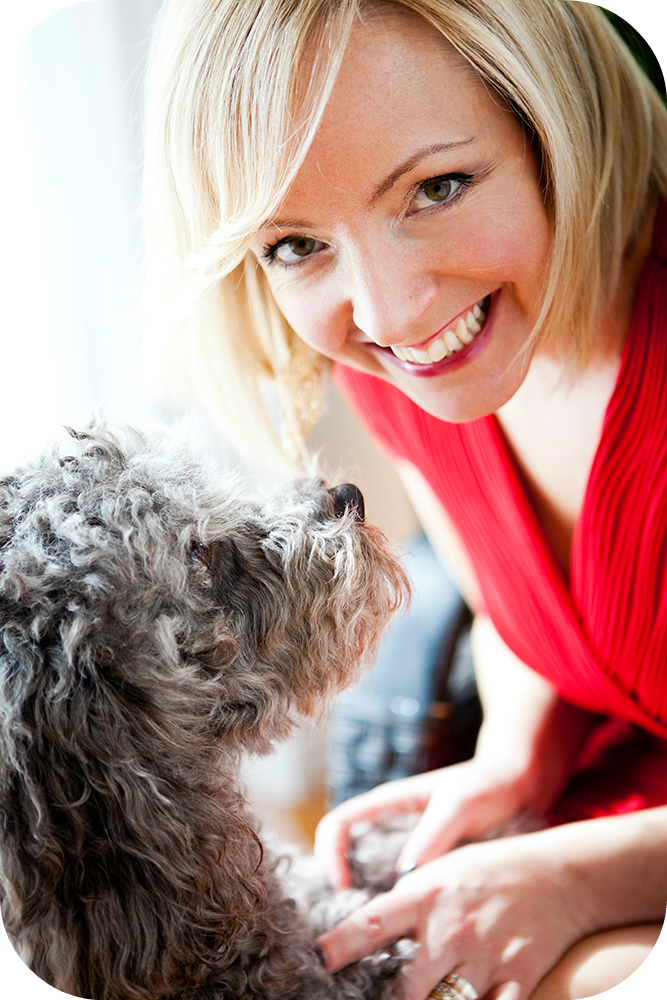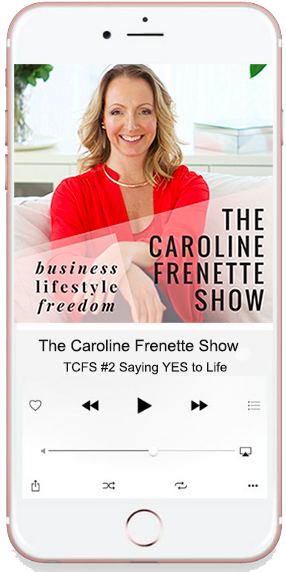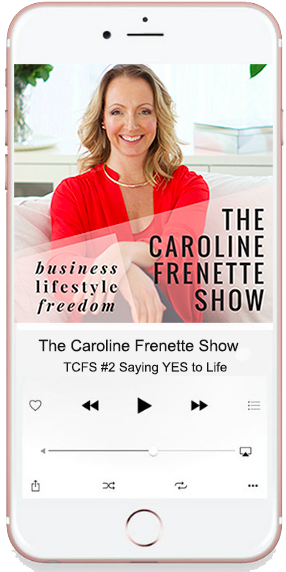 Caroline Frenette — Certified Advanced Transformative Coach® a.k.a. Supercoach — is the owner of an international coaching and consulting business, the host of The Caroline Frenette Show, the founder of Insight Mastermind and creator of Launch & Prosper; a unique coaching experience that takes creatives, coaches and entrepreneurs through a simple & elegant launching process that yields profits & stimulates business growth.
She's been an entrepreneur for 15+ years with retail stores and a yoga studio, designing and manufacturing her own ready-to-wear collections (her clothes made it on the cover of Elle and Fashion magazine) and for the last 4 years, bringing her expertise online as a coach & consultant working with gifted coaches, creative entrepreneurs, visionaries and impact-driven leaders around the world to help them access their optimum creative potential and achieve greater levels of ease and success.
Caroline has spent the past 10+ years researching the human intuitive process as it applies specifically to business building & entrepreneurship, immersing herself as a research participant in over 40+ well-known business courses and trainings in her quest to help business owners develop a deep sense of inner security, confidence and strength that will transform the way they do business forever.
Caroline's research and professional interests have led her to explore various opportunities around the world, her next venture and dream being to develop a non-profit to teach women in developing countries how to WAKE UP their Inner CEO™ and create a THRIVING business that supports their ideal lifestyle.
You can connect with Caroline on Facebook, Twitter, Instagram (click the icons below) and watch her extensive library of videos on Youtube.
To get in touch with Caroline send an email to allo@carolinefrenette.com.
I'm a Certified Advanced Transformative Coach® (a.k.a Supercoach), a Three Principles Practitioner and also one of just a handful of people on the planet to hold the title of Master Intuitive Coach®.  It's a pretty fancy pedigree — and it means I'm qualified to coach women and men in everything from wealth creation, to love & relationships, to career design, and beyond.
I've been an entrepreneur for 15+ years online and offline. I owned a yoga studio, two retail stores, and designed a line of luxury attire for Yoganistas and now, a thriving coaching & consulting practice. I'm a go-getter, a powerhouse, and a freakishly-fabulous manifester. My job? To teach you how to become one too.
I'm alllll about ease. It's easy to book a session with me (online chicka-boom!).  It's easy to work with me. (Skype date? Done!) And the work that we do? It makes every decision in your life easier, simpler & sweeter. (And gets you powerful results.)
I'm a seasoned entrepreneur (from retail to online business), a former fashion designer (my clothes made the cover of top fashion magazines such as Elle Canada & FASHION magazine), I'm a lifelong devotee of the yogic arts, a student of Sydney Banks three Principles and I'm a globe-trotting lady of the world.
When we work together, you're not just getting my coaching skills — you're getting my whole heart, and wealth of experience. Big ideas. Fresh perspectives. Luscious solutions. 
When working with my clients, I always strive to "under promise & over deliver". (See for yourself.)
And because transformative coaching is, well, powerful (and delightful), when my clients show up to the session, they're invited to a safe & sacred space where mind blowing conversations lead to breakthroughs and earth shattering insights.
And with insights? Comes effortless change.
When the energy of your life, your relationships, your business, your career changes, magic happens. And creating what you want is a whoooooole lot easier. (Yes, that means money too.)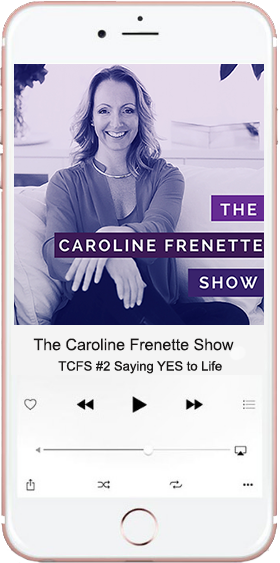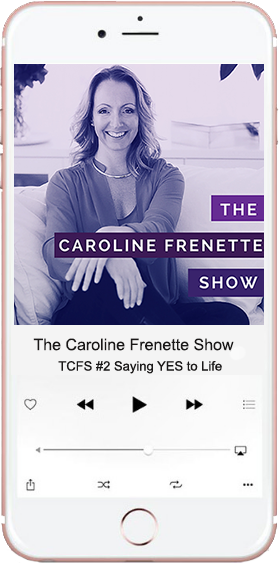 BECOME AN INSIDER JOIN THE LIST
Gmail, Yahoo and Hotmail users: please check your junk for your confirmation email then move it email to your "MAIN" folder.
I must say what a pleasure it is to listen to someone who speaks of integrity in business. Not the usual hype and nonsense I'm used to hearing. Look forward to listening more. Thanks Caroline! — RayKToronto