* for start up entrepreneurs
A one of a kind coaching experience that takes coaches and service- or product-based entrepreneurs through a simple and elegant launching process that yields profits and stimulates business growth.
Starting a brand new business (or getting your current business off the ground) can be daunting.
Where should you focus your time and energy to generate revenue?
Once you have a website, how do you actually BRING traffic and generate sales?
Which freebies should you offer as an opt-in to grow your email list?
Once you've finally figured out where your ideal clients are hiding, how do you know which offerings they'll want to buy?
And how do you even get their attention in the first place?
What's it gonna take to really move your business forward?
In a fast-paced world where attention span is short —  very short —  where we're bombarded with information left and right, where social media feels "noisy" with people pitching constantly, where competition is fierce (every second, a new coach is hanging up a shingle) and there are millions of options on the world wide web including millions of websites offering the same thing you are…
Whether you're building a coaching or consulting practice, creating a new online course, writing a book, looking to raise cash through a Kickstarter campaign or wanting to pivot your business in a fresh new direction, one of the most effective tools I know to create momentum is the process of launching.
So what do you mean by launching, Caroline?
Launching is the creative process through which you introduce a new product, service, website or business into the world.
Because if there's a time to make some noise and attract attention? It's during a launch process.
Think of launching as a big party where you want to invite friends to celebrate with you.
Before the actual night of the event, there are several preparatory steps, right?
You'll make the guest list and send custom-designed invites. You'll put a deposit on an elegant venue, hire gorgeous manservants. (Yes, it's a thing, Google it. You're welcome.) You'll call the best caterer in town, order exquisite flowers, book the new DJ everyone's talking about. You'll get on the phone to personally invite your VIP guests and the press! You'll go shopping for a killer outfit, maybe even splurge on a sexy pair of shoes. And then, on the big day, you'll celebrate, feeling grateful and amazed at how far you've come.
Launching your new business, website, products, programs, books, workshops and retreats should have the same feel as preparing for THE party of a lifetime.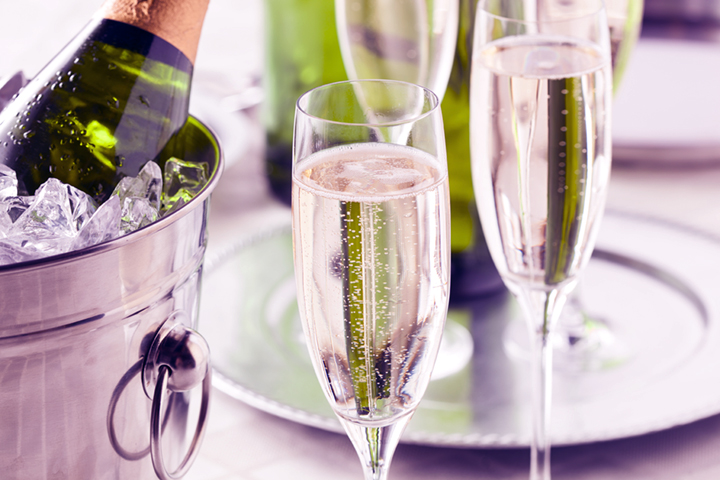 You want to have a blast preparing and throwing the party, but most of all, you want your guests (a.k.a. your clients) to have the experience of a lifetime. One they are bound to remember…
Imagine if you could make that kind of long-lasting impression on your clients?
How easy would it make it for them to say "YES!" to working with you?
During your launch (and pre-launch) you get show your true colors – your genius, your message, your mission – in a way that makes you STAND OUT from the crowd and ATTRACT the attention of your ideal clients.
SMART ENTREPRENEURS USE LAUNCHES TO CREATE:
Awareness
Growth
Momentum
Engagement
And…
An injection of cash in their business
A WELL-EXECUTED LAUNCH CAN ALSO BE USED TO:
♛ Build your authority in a specific industry
✎ Attract your ideal clients and media attention
★ Grow your audience and build your platform
☏ Connect with influencers in your field
(This is essential for authors, coaches and creatives who want to get out of the feast and famine cycle and, instead, leverage their work into multiple streams of income.)
And the best part is? You don't have to be a marketing expert or a techie to have a great launch. Launching can be simple, effective and stress-free.
Since starting my own online coaching business 5 years ago, I've launched 1×1 services, group coaching programs, masterminds, a 12-week online course and a free 5-day challenge that grew one specific list from 0 to 2000 in exactly 2 months.
Some of my biggest and most profitable months have been the direct result of using the process of launching.
Learning simple strategies behind launching gives you one simple advantage: It trains you to be proactive, creative and highly engaged in the growth of your business.
No more wasting time on social media without a strategy. No more waiting for clients to find you as you file your gorgeous toenails or revamp — yet again — your website or blog. No more staring at your screen wondering what you should be working on or why no one is signing up to your email list or buying your products. No more spinning your wheels, running around in circles or procrastinating.
And no more sitting on the sidelines waiting for your potential clients to make the first move.
(Build it and they will come? Yep, not happening, is it?)
It's time to lead with heart and courage,
and to become the CEO
your business needs you to be.
Scared shitless? That's ok. It just means you're about to shake things up and to get out of your comfort zone.
Worried you'll fail? Failing is part of the entrepreneurial journey. You fail then, you get back up. I'll help you dust yourself off, and together, we'll laugh hysterically at your epic failures. We'll celebrate them.
Maybe you're afraid of being visible — the idea of putting yourself "out there" for criticism is just too much. If you are dimming your light, you're making the BIGGEST MISTAKE OF ALL: You're making it about you. It's not about you. It's about your clients, the people who need your services, your art, your passion, your beautiful gifts wrapped up in a bow and, most of all, YOUR LEADERSHIP.
Maybe you're afraid you'll annoy people if you speak up. What will they THINK? What will they SAY? Yep, some people will get annoyed; that's a fact. But guess what: your right people are WAITING to hear from you, and hiding out won't help them.
As a coach who's worked with hundreds of entrepreneurs around the world, one thing I can tell ya is this:
When you're on the edge of taking a leap, your li'l ego mind is going to do EVERYTHING IT CAN to stop you, and it'll do it by creating a shit storm in your head.
Your job? Will be to ignore it.
And because this is a crucial phase almost all entrepreneurs will face when they step up their game, I've designed Launch & Prosper to support you in 2 essential ways:
#1 To help you see and move past your through thought-created limitations and instead, ground yourself in your unstoppable, innate genius.
And…
#2 To teach you the most effective strategies so you can achieve your goals.
Here's why I designed this one-of-a-kind coaching experience in this way:
First, as an entrepreneur with 15+ years of experience with businesses both off- and online, I've seen and experienced firsthand the incredible impact of launching as a tool for growth.
But ultimately, no strategies, trainings or new learning will ever be effective or yield the results you want unless they are laid on top of one essential foundational piece:
the entrepreneurial Spirit, a.k.a. the inner CEO™.
In the past 10+ years, I've been researching the human intuitive process as it applies specifically to business building & entrepreneurship, immersing myself as a research participant in 40+ well-known business courses, conducting experimentation with my own businesses (and with hundreds of clients) and investing over $100,000 to date in my quest to help business owners develop a deep inner security, confidence and strength that transforms the way they do business forever.
My mission?
To uncover the hidden power that enables entrepreneurs to create boundless success.
And what I found is this:
The one thing that all successful entrepreneurs have in common is the capacity to tap into and trust their inner guidance, to take consistent inspired action, and to never — ever — let fear get in their way.
THE FUNDAMENTAL PRINCIPLES BEHIND LAUNCH & PROSPER ARE TWOFOLD:
#1 To access your inner CEO™ — a necessity especially for coaches and creatives who so open-heartedly want to help people and make the world a better place but don't have the skills to build a sustainable, profitable business
#2 To teach you the most effective online business strategies that will work for your own unique situation and needs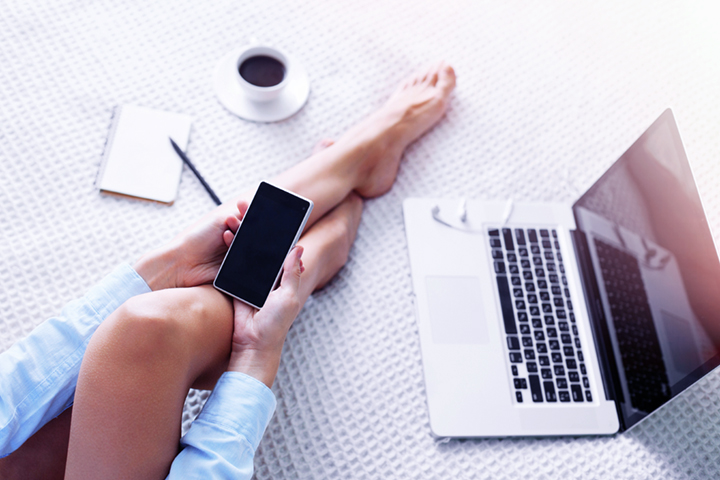 DURING THIS LIFE CHANGING COACHING EXPERIENCE YOU'LL:
Develop your business intuition on an even deeper level and learn how to truly listen to your inner CEO™, that voice of wisdom that guides you towards beautiful new possibilities.
(Even if you call yourself "highly intuitive," everyone has their blind spots, and I can guarantee that, while working with me, you'll deepen your connection to Divine Intelligence and learn to really channel it in business building. An unfair competitive advantage? YAAAAASSSS.)
As we design your beautiful launch plan, you'll learn how to access that sacred space within that holds the key to unleash your infinite potential and unlock the inner resources you need to succeed.
Week after week, you'll be invited to get out of your comfort zone as you take one bold action after another…and another…
You'll bypass the limitations of the mind and expand beyond what you think is possible as you explore State of Mind, a.k.a. how your entire reality is created. (Yes, that includes the thought-created reality of how business works, how easy or hard it is to make money or create clients, or who you think you need to be to become successful.)
You'll…
Create soulfully
Market authentically
Grow purposefully
Connect heart-fully
Sell mindfully
And
Launch playfully
Prepare for your consciousness to shift and for the world to reshuffle to give you exactly what you need to succeed. That's the power of transformative coaching, it triggers mind-blowing insights that shift how you view business building.
IMPORTANT THINGS TO KNOW…
Launch & Prosper is not meant for us to get all technical an' shit. It's designed to help you keep the launching process simple, elegant, creative and fun.
This program is for action-takers, 'cause nothin' ain't gonna get done if you don't take action. So, if you're in your binge-watching-Netflix phase, use this as an opportunity to GET OFF THE COUCH and GET IN THE GAME.
Engaging in your business, tapping into your creative flow and taking consistent action WILL yield concrete results.
And if you hang out with me? You're going to have a blast launching! #cuedanceparty
Depending on where you're at in your business creation (and the kind of support you deeply desire), you can select a 6-month coaching experience ($6,000USD) or 12-month ($12,000USD).
If you'd like to know more how we can work together, I've opened up slots for us to talk, click the CONTACT button below.
PS: *If you're in the UTC time zone please contact me directly to book your call hello@carolinefrenette.com.
2PS: If you're new to me or my work, if you've never been on one of my free training calls or participated in one of my group coaching programs, you need to know that I'm not about making a sale just for the sake of it.
I don't pressure people to buy on the call (I won't take your credit on the call either) and don't resort to sales technique or scripted sales formulas. #sotacky
My number one goal when on a call with potential clients is to listen. I listen to their concerns (working with me is a big investment, I get that) and I listen to my intuition to make sure that we're a match, That's how I roll and it works fabulously well for me. I love my clients and I love building long term relationships, not make a quick sale.
And because Launch & Prosper is a results-oriented kinda program, I want to make sure that you are at the right place in your business to make the most out of this coaching experience.. If Launch & Prosper isn't absolutely right for you, rest assured that I'll let you know.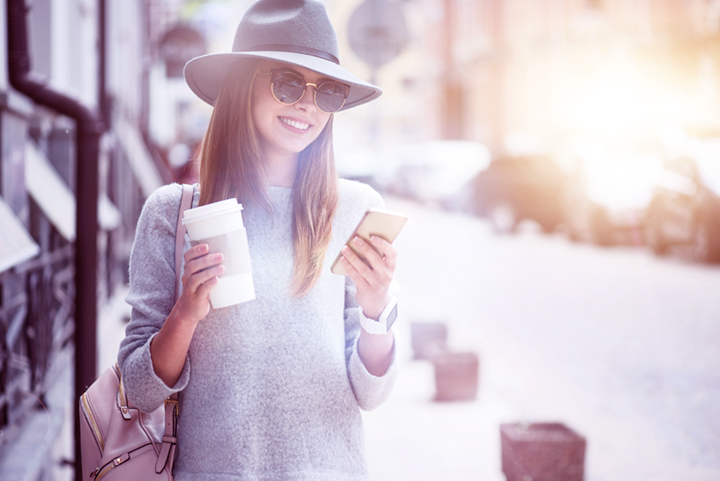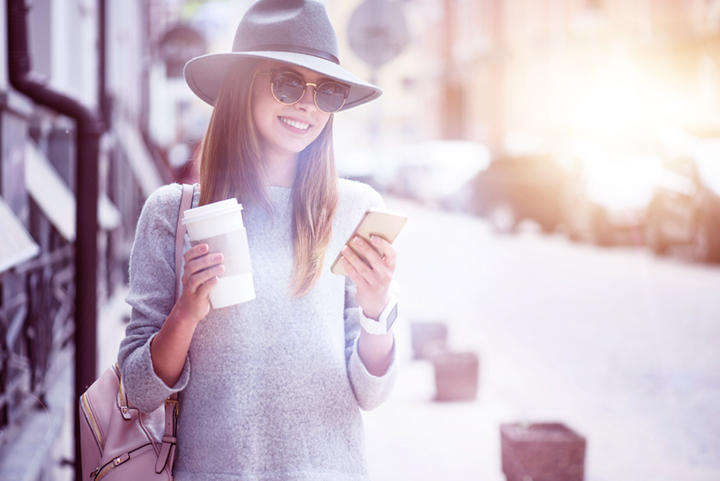 LAUNCH & PROSPER IS BEST FOR:
Coaches, creatives and entrepreneurs who already have a well-defined expertise and client work under their belts and who are AWESOME at their craft. If that's you, we're good to go.
If you don't have a basic website, aren't clear on your niche, your expertise, or aren't currently serving clients yet, we'll need to start from scratch. Get in touch so we can talk about a realistic timeline and get you going
MORE ABOUT LAUNCH & PROSPER
Look, there's a ton of information out there about how to grow your business, and if you're like most ambitious entrepreneurs I know (ahem, present company included), you've probably invested in quite a few courses and programs hoping to find the missing link —THE KEY— that would finally bring all the puzzle pieces together.
The truth is that the door to your success
will not open with "one magical key."
There's no such thing as "proven" formulas, blueprints or step-by-step systems that can guarantee your success. Anyone who promises you that is leaving out crucial elements — mind you, probably unintentionally. But the fact is that most "gurus'" successful businesses are built on selling their "secrets to success".
And after 15+ years as an entrepreneur online and offline, I can tell you without a shadow of a doubt that there are no secrets to success — just a combination of elements that, if effectively paired together, will eventually tip the scale in your favor if you stay on your path and take consistent action.
If you're just starting out or currently revamping your business, and you're thinking, "I don't have YEARS to figure this out" or "Am I even on the right track?" or "Am I ever going to succeed at this?", you should know 3 things:
#1 The entrepreneurial path is one of learning, so be prepared to invest in yourself if you want your business to grow to its full potential. Honestly, there's no straight path to success. Entrepreneurship is a beautiful creative journey of testing and trying things out, sometimes falling flat and other times winning big. The trick is to have fun on the journey.
#2 Success doesn't come overnight, unfortunately. And frankly? You'll have a better chance of succeeding if you're in it for the long haul. It takes dedication and vision to take the seed of an idea and nourish it to full bloom. And it also takes time.
*This does not mean, however, that you can't set up your business to generate money in year one.
This is where the 3 Pillars of Business Growth come in: You'll learn how to look at your year from a bigger, more holistic perspective so you can spot the low-hanging fruits and generate income quickly as you work on short-, mid- and long-term projects that will flourish and prosper throughout the year.
#3 The good news is that you can shortcut some of the work by leveraging the experience of trustworthy allies who'll share their knowledge and wisdom as they guide you on your entrepreneurial journey.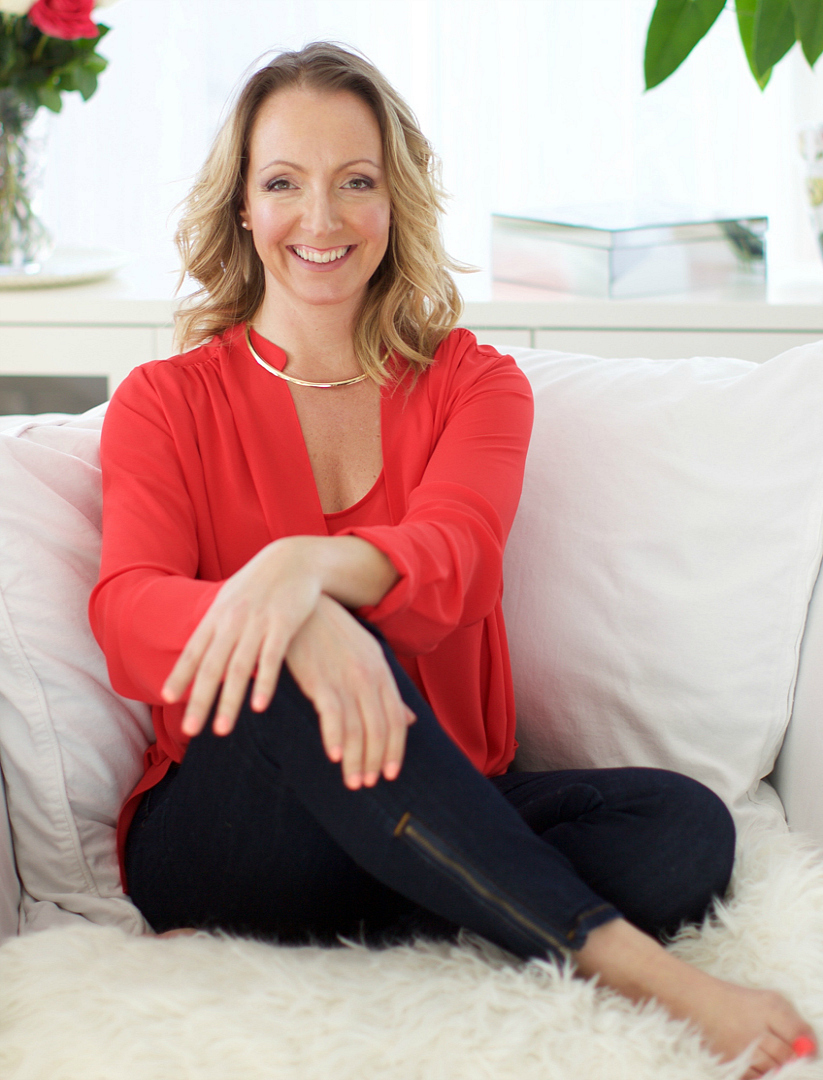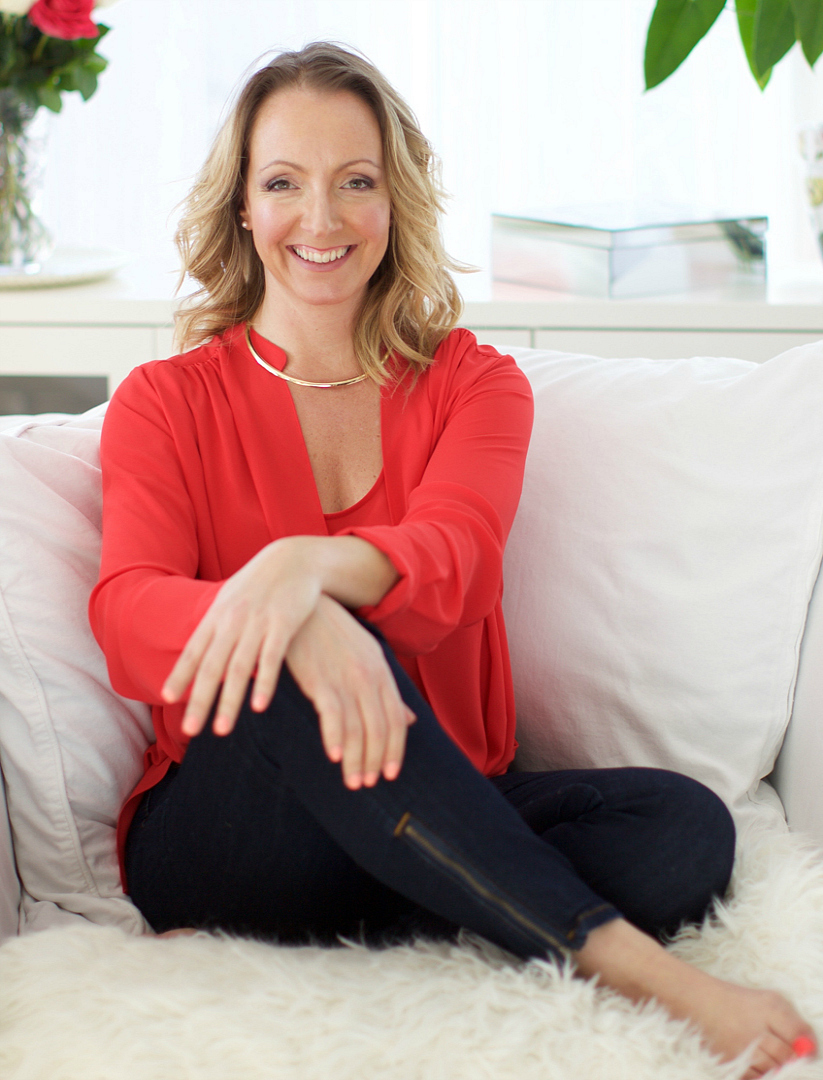 You don't have to do it alone. In fact, doing it alone is the reason it's taking you so long to reach your goals, because figuring things out on your own has it's limitations. We all have blind spots, get caught up in overwhelm (and fear and doubts) from time to time, and lose track of the big picture of what we really want to be up to with our business.
For the last 4 years, I've tested the systems, blueprints and strategies in my own and my clients' businesses, and I've come to see – again and again – that the best strategies in the world won't work UNLESS you have the ability to operate from a clear state of mind and, most of all, with the capacity to access your unlimited creative potential.
That's why my coaching is unique and twofold:
First and foremost, in Launch & Prosper, you're going to WAKE UP your inner CEO™: the entrepreneurial Spirit that is the true unstoppable force behind any successful venture.
Second, we're going to design the right strategies that will create the most velocity and best results for FOR YOU and for YOUR business model.
These strategies are custom-designed for each of my clients, always keeping top of mind their own unique needs and where they're currently at in their business. (The same strategy won't work in a start-up phase as in a growth phase.)
LAUNCH & PROSPER INCLUDES:
1×1 coaching with me
Recordings of your calls — We meet on Zoom video or on the phone, your choice
Access to my brain (and inner CEO™) in between calls via email
WHAT YOU CAN EXPECT FROM LAUNCH & PROSPER
You can expect to implement your full pre-launch and launch strategy for the project of your choice. Start to finish.
This could be a brand new 1×1 signature service or group program, an online course, a retreat, a book, or a specific product.
Can't think of the best thing you should launch right now?
No worries.
We'll dedicate your first session on getting clear on what you want (yes, what YOU want) and the direction to take for your business to bloom and prosper.
Without getting into the details here — and if you'll allow me to toot my own horn for just one moment — this is part of what my genius is: I have a knack for uncovering the hidden treasures in your business and showing you exactly how to monetize said treasures into multiple streams of income.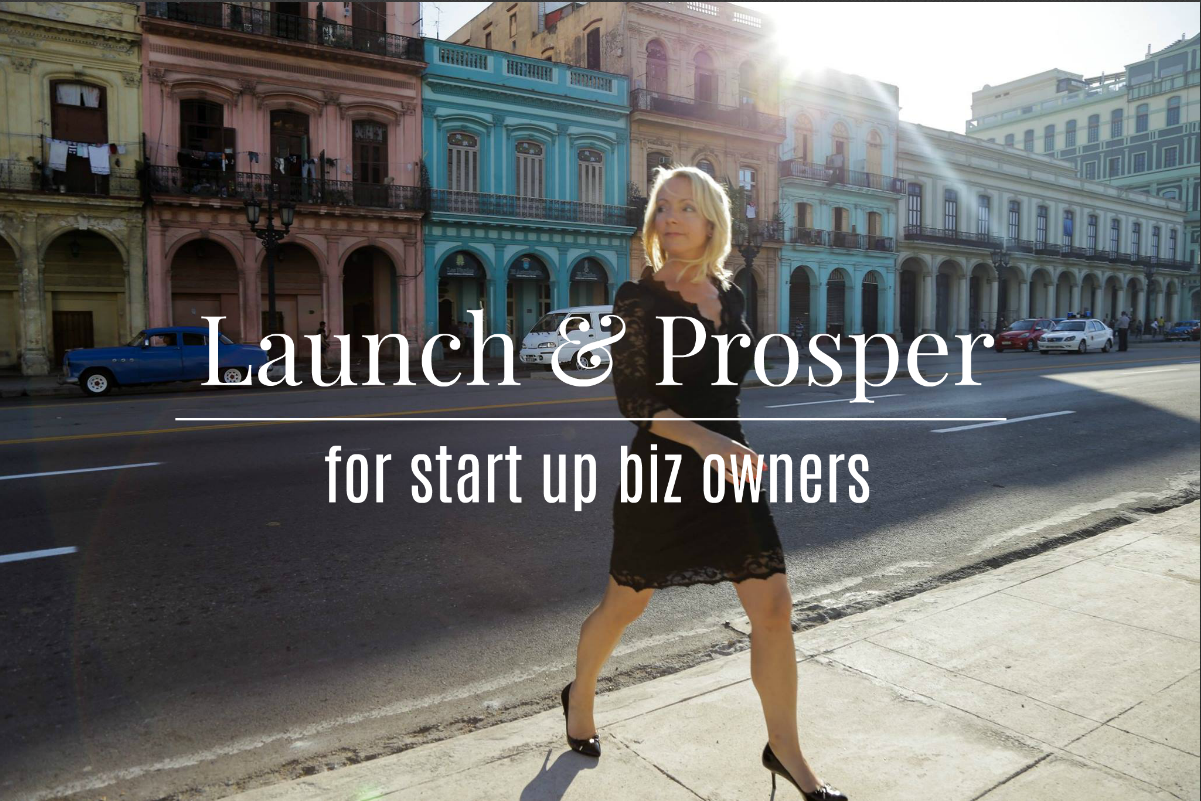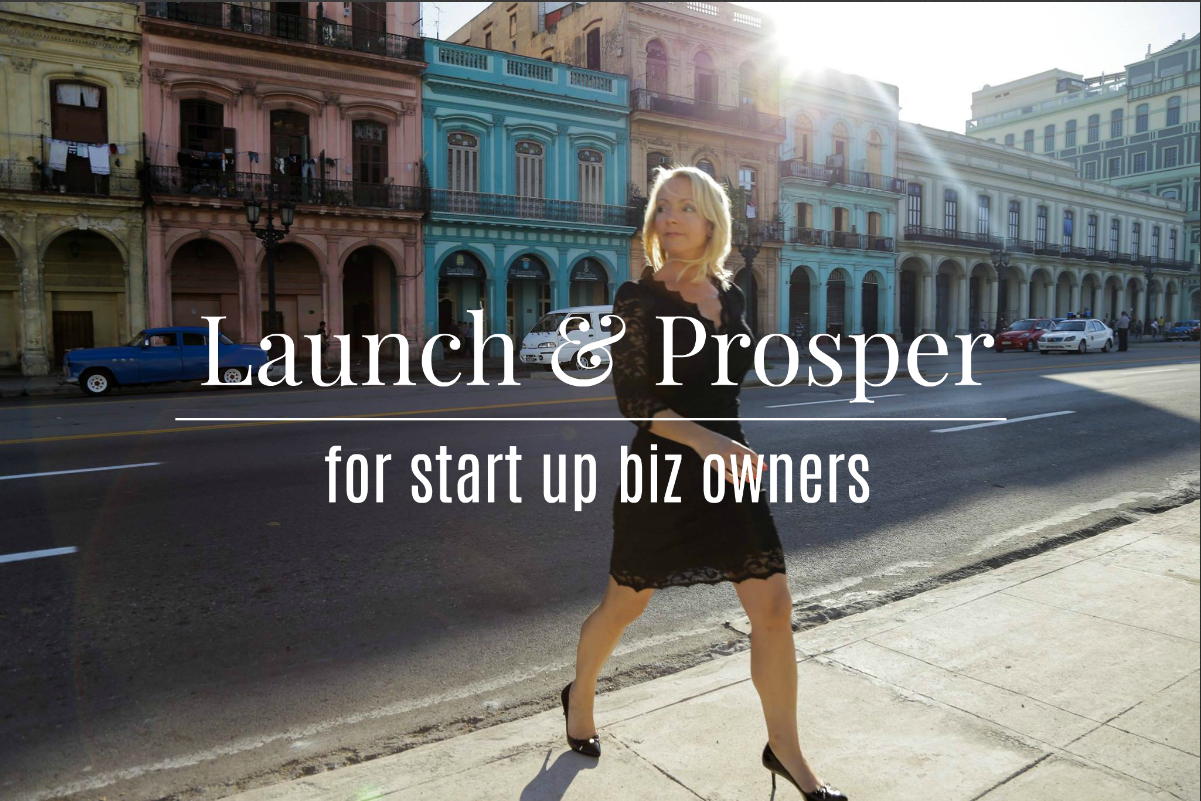 Wanna know more about the actual "get down to business & launch" part?
Depending on your project (and where you're currently at in your business development), you'll walk away with:
✔ Clarity on your unique genius + key message + the MOVEMENT you're creating  → This is how we'll position you as a leader in your field and attract your right people that share your vision and passion
✔ A detailed profile of the ideal clients you're targeting for this launch, where to find them AND how to best enrol them #HelloNewClients
✔ Strategic + focused blog, video, podcast and/or email content direction that will save you time, deliver the outmost value and pique your clients' interest during your pre-launch phase
✔ A simple yet effective social media, marketing and sales strategy that feels in alignment with who you are, honours your own unique voice and most of all, that you'll HAVE FUN implementing!
✔ A series of strategically thought-out freebies (or lead magnet) for your website that you'll LOVE to create and will enable you to build your list, create a fresh buzz about your brand and get your people excited + ready to buy!
Basically, you'll walk away with your complete pre-launch and launch plan, custom-designed just for you.
IN LAUNCH & PROSPER YOU'LL ALSO LEARN:
Simple strategies to grow your list with peeps that actually want to stick around and buy from you. (You'll see that this has NOTHING to do with sleazy marketing tactics and EVERYTHING to do with you being your most authentic and FABULOUS self.) In fact, in Launch & Prosper, everything we do is based on one fundamental intention: to make all of your creations and communications transformative. I call it Transformative Marketing, and it'll change the way you market yourself and serve your clients forever.
Once you get traction on growing your list – and it gets addictive, believe me – I'll show you exactly how to set up your email sequence so that you know:
→ Exactly what your peeps need and what they want to buy from you
→ How to create engagement within your community so they do the "selling" on your behalf
And…
Once you've gathered a TONNE of information from your peeps, you'll create your paid program, whether that's a 1×1 offering, a monthly book club, a mastermind, a creative project, a Kickstarter campaign, an online or group program…your choice.
I'll take you from pre-launch (a super important phase most people ignore or know nothing about) to the actual launch phase.
I'll share with you all the best strategies I've learned in the last 4 years that have made me hundreds of thousands of dollars in my business.
I'll be your guide and coach, every step of the way. I'll make sure you don't get stuck and, instead, create momentum in your business.
Bottom line: you'll get a streamlined launch strategy you can use again and again to create a fresh stream of income in your business. (Oh yes, once you've nailed how this works, you can replicate it anytime you want to launch something new! And the best thing is? It never gets boring — especially when the money comes pouring in…!)
Copywriting, in-depth branding, website development and FB ads management. I will however share with you my trusted resources should you need an expert in any of those areas. #IGotYourBack.)
Caroline is a true master, I call her the Eric Clapton of business coaching. She has a proven track record, a high level of expertise AND operates for the highest level of integrity. And what she offers is different than most business coaches because of her entrepreneurial background running multiples business both on and offline. Her thoughtfulness, level of care and attention to details means her clients are truly in good hands.
— Theresa Reed, The Tarot Lady,  thetarotlady.com
I was attracted to Launch and Prosper because I knew it was a different approach to launching. I wanted to learn new launch strategies yet be supported in following my own guidance in the process.
One of the things I loved most was Caroline's intuitive explorations, they helped me gain insight and clarity about myself, my projects and my business.
I wouldn't have launched Radical Abundance if I hadn't enrolled in Launch & Prosper, it was the nudge I needed to take the leap!
I've done online classes in the past, yet nothing with the kind of reach that I achieved after taking Launch and Prosper. I'm so grateful that I took the program.
Caroline helped me get focused, and orient my attention in one direction instead of a dozen different directions.
As I write this, I'm successfully teaching Radical Abundance to a group of happy students! I'm so thankful!
Kathy Jones Williams — Author & Creator Radical Abundance meetkathywilliams.com
I loved the sense of creativity and ease that Caroline brings to business building. Her coaching seemed playful and intuitive, but grounded in practical application, so it felt really aligned with how I want to approach my business.  I was seeking clarity and direction from the heart balanced with strategic positioning, which is exactly what makes Caroline's coaching so unique and powerful.
Working with Caroline, I've developed the framework for a beautiful signature offer that feels like a creative expression of who I am —  who I have always been and I've written a sales page that clearly expresses the power of the journey I am offering to my clients.  I'm consistently putting myself out there, connecting with the women I'm being called to serve, which helps me understand what they are struggling with, what they are seeking and how I can best support them.  
One of my biggest "a-has" was to realize that business building can be simplified and streamlined when approaching it from a playful, creative, clear state of mind.  By allowing my intuition to guide me through the process, I can apply a strategy that feels good to me and true to my heart.
I love my business!  I feel like my business is a divine expression of my inner light —  the light I can see so clearly now from this innate state of well-being.  And through my business, I get to pass that light on to others! It was like coming back home to myself after drifting out to sea for awhile.
Caroline helped me find my grounding and see myself, my business and my life with fresh eyes.  I wanted to give my business a solid foundation, rooted in my heart and strategically positioned in the market so as to set myself up for success from the beginning, and that's exactly what Caroline has delivered.
I'm honestly struggling to think of a way to improve the experience…Caroline really delivered above and beyond anything I could have imagined!
— Lainey Prendeville Crawford, Creative Coach & Voice Liberator at laineycrawford.com
What attracted me most in working with Caroline was her approach to coaching and business, which is intuitive yet balanced with practical strategies.
Through Launch & Prosper, I gave myself permission to let go of a business that my heart just wasn't into anymore and transitioned into the new iteration of my work which is coaching and leading retreats for moms.
I got to know myself and my creative process better and how to easily move from confused to clear. I also learned firsthand the value of sharing openly and honestly while connecting with my potential clients and became less afraid of trial and error which enabled me to try different strategies for launching online. I started sharing much more of myself using videos as my main platform and I completely re-designed my own website, something I never thought I could do!
One of the biggest shift for me in doing Launch & Prosper was getting really clear on who I want to serve and creating services for a target market that feels just right for me. Having a specific group of people I want to connect with makes it much easier to create content!
I've opened to new possibilities such as collaborating with peers, hosting local events and being known as the 'go to' person in my local community for conscious parenting and conscious living.
— Karolina Gladych, Transformative Coach & Retreat Leader karolinagladych.com
Best thing I've ever done for my personal growth and for my business!
One of the biggest impacts of the coaching was a clear realization that I AM capable and that I CAN create a successful business. I've regained my self-confidence, boosted my capacities as an entrepreneur and created a business that is unique and thinks outside the box.
Caroline also helped me moved passed what I had learned in traditional styling school so that I could create MY OWN trademark process called Soul Styling™.  I also have a book being published and as a licensed pilot, I'm teaching Soul Styling™ workshops to women around the world.
My business is a reflection of who I really am: a powerful woman.  — Brigitte Corbeil, Author & Creator of Soulstyling.com